FROM KOLAJ 31
Roberta Guarna Wins Apulia Contemporary Art Prize
Journey of a Soul by Italian collagist Roberta Guarna has won two prestigious awards at the Bibart International Biennial in Bari, Italy: first prize in the conceptual art category and the award given by a jury of journalists. The paper and fabric collage combines personal photography and acrylic paint and speaks to "the journey that each of us can travel in our own life amidst the infinite difficulties of being considered different from others." Born in Florence and now living in Bari, Guarna raises, in her work, issues of "disability, poverty, human rights, mental illness, the health of the planet, freedom, [and] women's rights" and directs her work to those who are "the marginalized, invisible and fragile society, oppressed by pain and loneliness." By doing this she "tries to fight against the immense human indifference." The competition and exhibition is organized by the Social Promotion Association Federico II Eventi, Vallisa Cultura, Bibart International Biennial, in collaboration with the Association "I Bisbiglii dell'Anima" and the Patronage of the Municipalities of Bari and Gioia del Colle.
This News & Notes item appears in Kolaj #31. To see all the News & Notes items in this issue, SUBSCRIBE to Kolaj Magazine or Get a Copy of the Issue.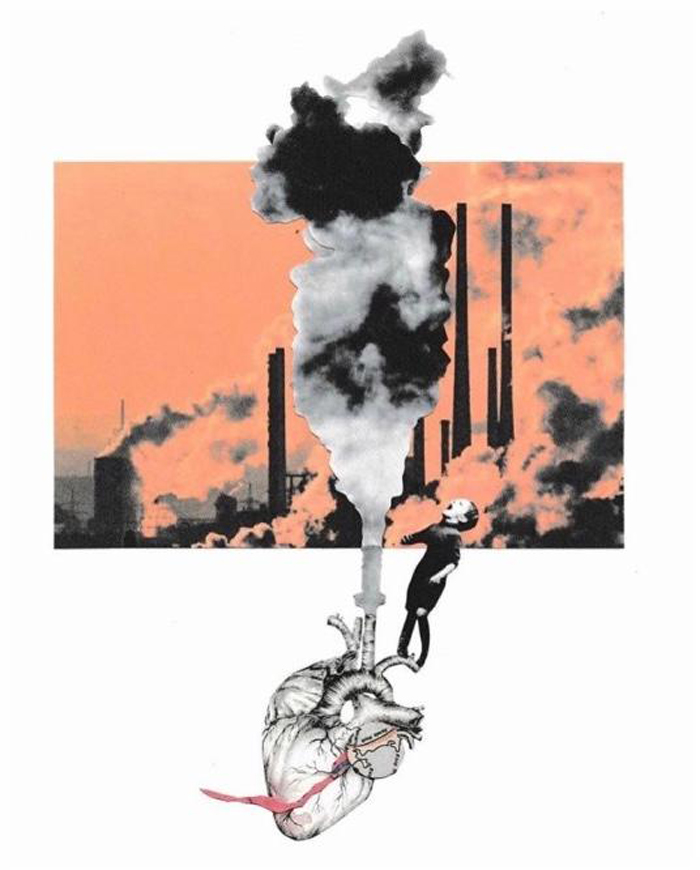 Roberta Guarna's work's meaning, often autobiographical, is aimed at that marginalized, invisible and fragile part of society. Among the topics dealt with, the main ones are: memory, understood as remembrance, injustice, freedom, society, change. She expresses through analogue collages, integrating them with the most varied artistic techniques. She lives in Puglia, Italy. See more of Guarna's work in the Kolaj Magazine Artist Directory.