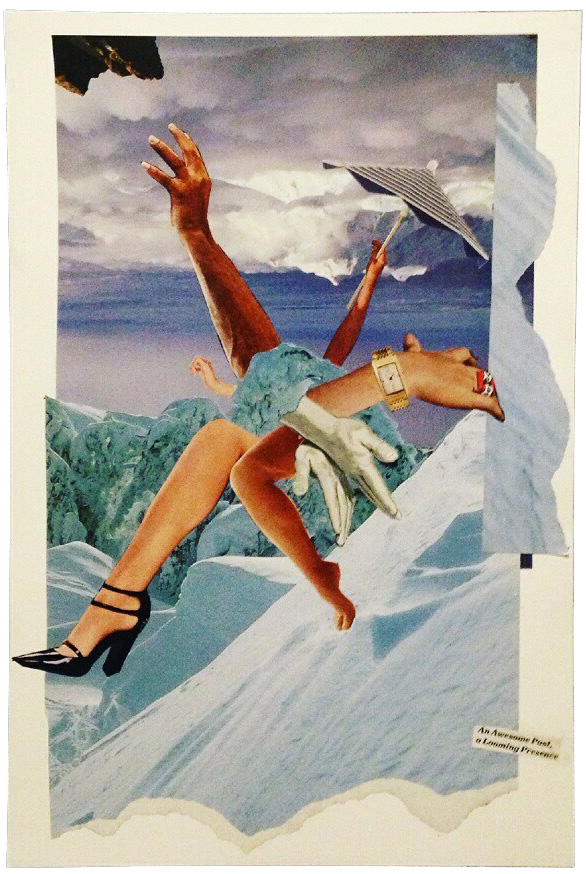 CALL TO ARTISTS
Submission Deadline: Sunday, 14 January 2018
Unnatural Symmetry
at The Yards Collective,
in the Rochester Public Market,
Rochester, New York, USA
22-25 February 2018
Sponsored by the Rochester Collage Society
The Rochester Collage Society was founded to share and grow the appreciation of this approach to visual media.
The society is hosting the collage exhibition "Unnatural Symmetry" as a way of creating a platform. It is an exploration of the odd balances we come across in life.
"All around us we are immersed by aspects of life which do not quite sit soundly when we take the time to investigate them deeper. The world is full of shapes, concepts, and truths which sit on opposite sides of an axis which seems to find balance, yet we are left to question how that balance is achieved."
Concept: We ask artists to explore the concept of "Unnatural Symmetry" through understandings and correspondences of balances and imbalances of the world, life, and perceptions. These are found in forms such as unnatural and natural, real and imaginary, predator and prey, life and death, and many more.
DOWNLOAD AND READ THE FULL CALL (pdf)
Submission Deadline: Sunday, 14 January 2018
Questions? Send an email to rochestercollagesociety@gmail.com