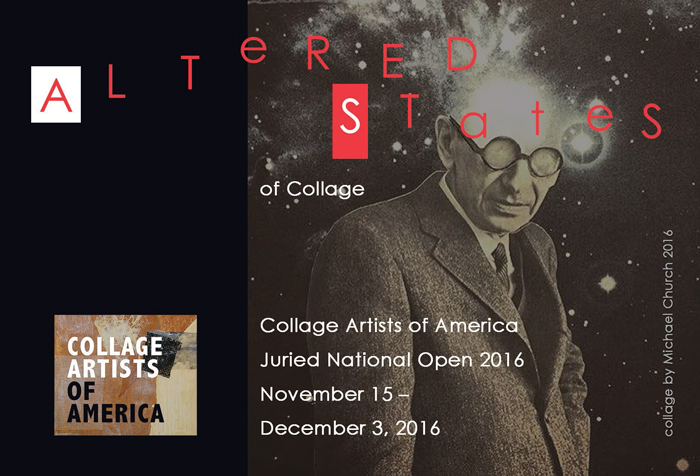 Deadline: 2 October 2016, 5PM PDT
Open to U.S. residents only
The Collage Artists of America is accepting entries for their Juried National Open 2016, "Altered States of Collage", which will hang at the San Fernando Valley Arts & Cultural Center in Tarzana, California, 15 November-3 December 2016.
The organizers say, "The art of collage, mixed-media collage and assemblage allow artists the freedom to alter materials to create their own reality. This exhibit celebrates your artistic imagination!"
The Juror of Selections and Awards is Leslie Shows, an American artist recognized for expanding the boundaries of landscape painting. Shows' earlier works were mixed-media collages depicting abstracted landscapes. Her more recent paintings, while retaining the use of mixed media, have become more abstracted and focus on mineral textures and geologic features.
There are cash awards for first ($500), second ($300), and third ($200) places, as well as Honourable Mentions and Merchandise Awards.
For more information, including eligibility, format, presentation & size requirements and other deadlines, visit the Call to Entries website HERE.