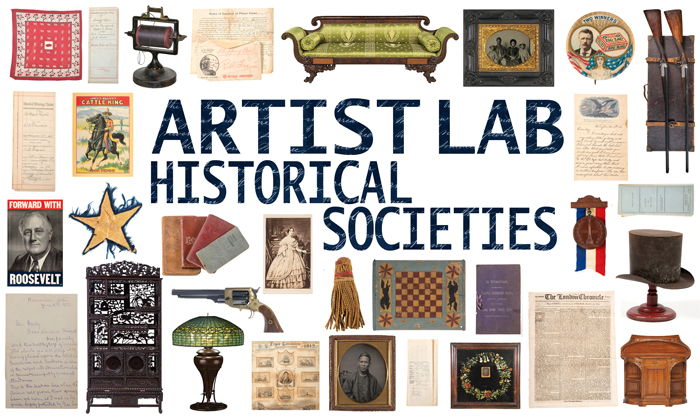 CALL TO ARTISTS
Artist Lab: Historical Societies
Artist Lab centered on four, rural historical societies, October 2021.
Deadline to apply: Monday, 26 September 2021
Visual artists with an established practice are invited to apply for Artist Lab: Historical Societies, four weeks of workshops and discussions designed to foster the integration of history and contemporary art into an artist's practice and to develop artwork that speaks to a community. The Lab is presented by Kasini House's Art Meets History Initiative and Kolaj Institute and is led by artist Wylie Garcia and Ric Kasini Kadour, recipient of a 2020-2021 Curatorial Fellowship from The Andy Warhol Foundation for the Arts. The Lab is produced in partnership with the Southern Vermont Arts Center, Kolaj Institute, Russell Vermontiana Collection, Manchester Historical Society, Pawlett Historical Society, and Dorset Historical Society.
Learn more about the Lab, including costs, what to prepare for your application and information about the faculty, guest speakers, and partners: HERE.