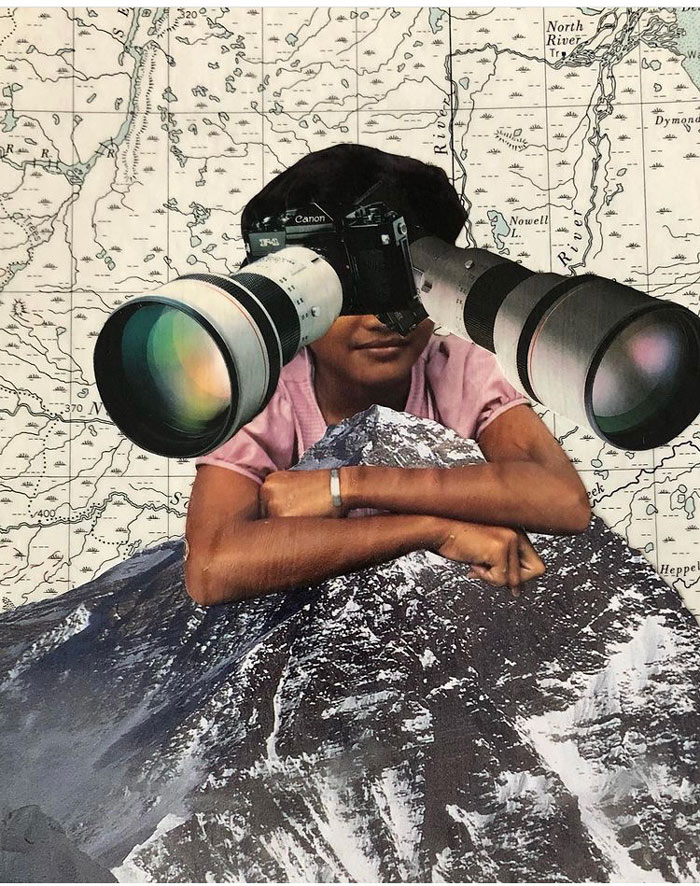 CALL TO ARTISTS
Circulaire132 for World Collage Day 2021
Deadline: 1 April 2021
Quebec-based collagist RF Côté is putting together the next issue of his assemblage 'zine project, Circulaire132, in honour of World Collage Day 2021.
To participate, create 25 original collages (no copies) that are each 8 cm x 8 cm (3.15″x3.15″). In return, participants will receive an original copy of the 'zine by mail. Collages received after the 1 April 2021 deadline or that do not meet the requirements will be published in a regular issue of Circulaire132.
Mail artworks to:
Circulaire132
114 – 3699 Avenue Des Compagnons
Québec (QC) G1X 4Y4
Canada
To learn more about the project, visit circulaire132.blogspot.com. Questions? Contact RF Côté by EMAIL.