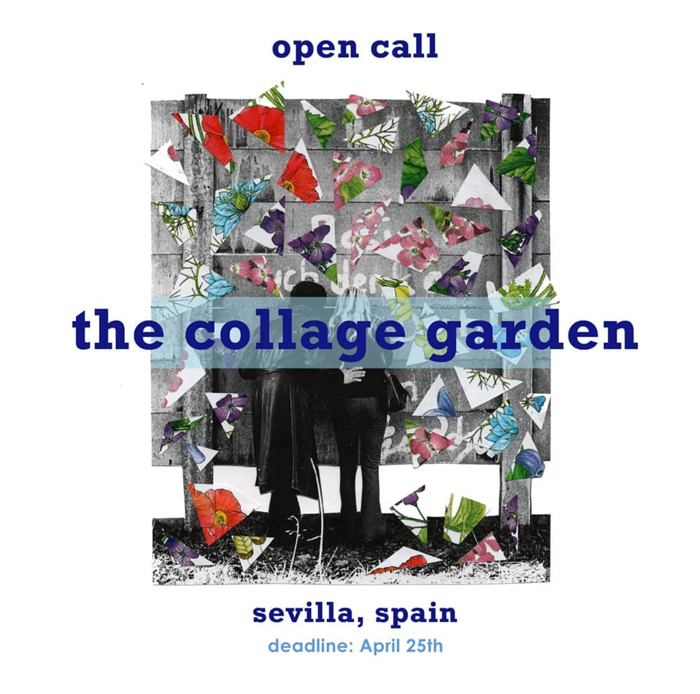 CALL TO ARTISTS
Collage Garden Seville
Deadline: 25 April 2020
Update: 29 March 2020. Collage Garden Seville has been postponed. Kolaj Magazine has reached out to the organizers for further information.
This garden will take place on World Collage Day, 9 May 2020. Previous gardens have been in Norway, Russia, Nepal, Netherlands, USA, Scotland, Colombia and now Spain! Seville is delighted to host the growing international Collage Garden and encourage collage artists from around the world to participate.
How to participate:
Create a paper collage (or several collages) on a botanical theme, for example, including leaves, flowers, trees, shrubs, insects, animals etc.
The collage should be without background. The background will be the various surfaces in the green house.
The collage should be no bigger than A5 (14.8cm x 21 cm / 5.8″ x 8.3″). This time we'll be making some garlands in addition to collage murals, so square pieces are welcome.
Write your name, Instagram account, and where you're from (or where you live now) with your contribution. It would also be great if you could include something interesting about yourself and your creative practice.
Mail your entries to:
The Collage Garden
Rocio Romero
C/ Marques de Nervión 10
Local 10 derecha
41005 Seville, Spain
Deadline for entries: 25 April 2020. Please send your work as soon as possible to make sure it arrives in time!
If necessary, due to the current situation by the Covid-19 we will reschedule the dates so that your collages can arrive on time. Stay at home and make collage!