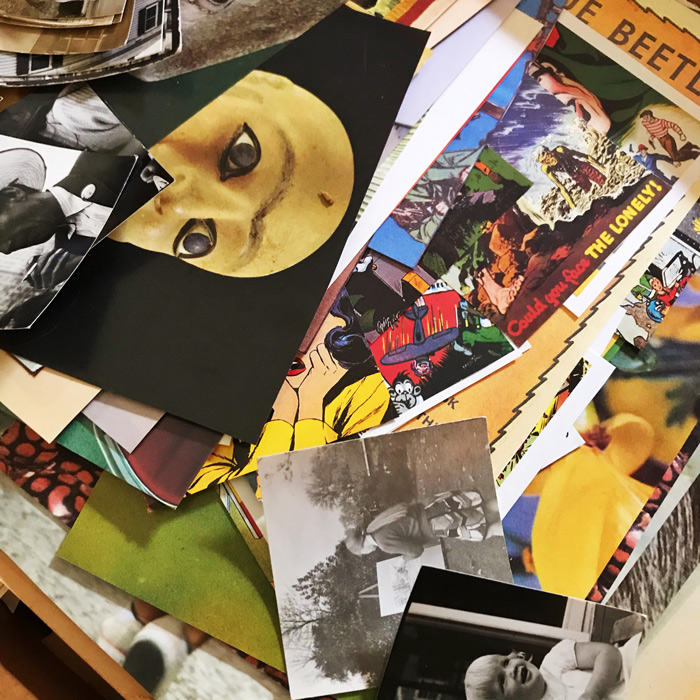 CALL TO ARTISTS
Twin Cities Collage Collective: Collage Materials Scholarship
Deadline: 31 May 2021
Twin Cities Collage Collective is pleased to announce the Collage Materials Scholarship, a project which seeks to connect new and emerging collage artists with a variety of unique vintage and contemporary paper-based collage material at no cost to the recipient, supporting their creative exploration. Receiving a mix of material can kickstart creativity and lead to fascinating breakthroughs!
Eligibility: U.S.-based new and emerging collage artists
Black, brown, mixed race and indigenous artists in the United States are encouraged to apply and will be prioritized, as are members of the LGBTQIA2S+ community. We cannot accept international applicants at this time.
The scholarship operates on a quarterly system. Applications will be accepted until May 31st, 2021, and the next application cycle will begin on August 1st, 2021.
During each quarter, Twin Cities Collage Collective will work to fulfill as many requests as possible. Applicants will receive an email if and when their request can be filled. We will begin to contact May 2021 applicants in June.
Applicants may only receive one packet in a 12-month period. If your request was not able to be filled, please apply during the next application cycle.
As the intent of this program is to expand access to resources and to collage as a whole, we respectfully ask the community to not apply for this scholarship if you have been involved in the medium for some time, and/or have materials regularly available.
To learn more about the project, apply for the scholarship, or make a donation, visit twincitiescollagecollective.com/collage-materials-scholarship.
(This text was adapted from materials provided by the submitter. Please visit the website listed in the previous paragraph to learn more and ask questions.)