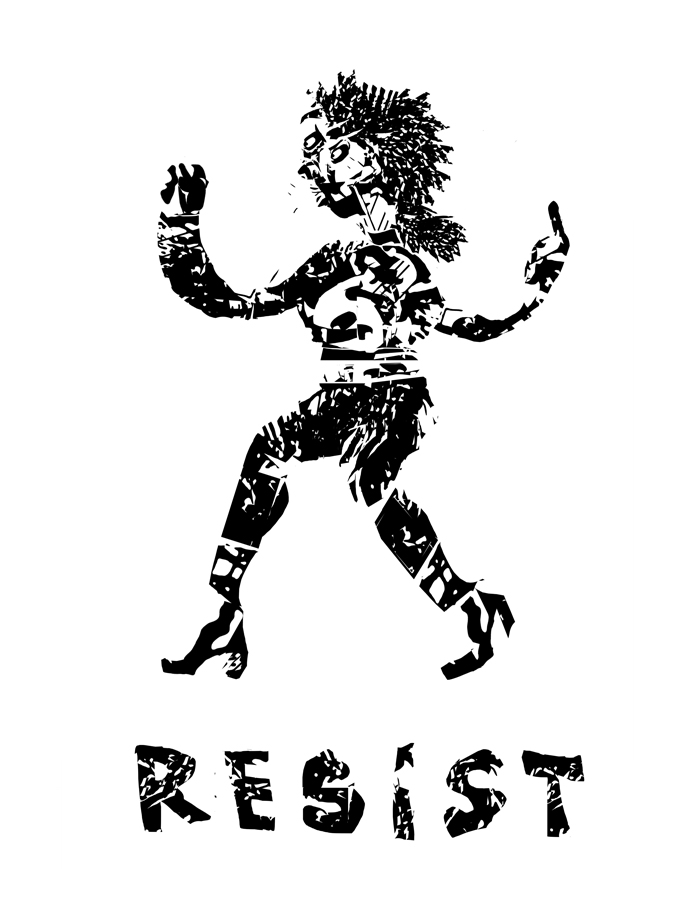 CALL TO ARTISTS
Cut/Paste/Resist: A Pop-up Exhibition
Deadline: 30 January 2020
In times of protest and social upheaval (and social rejuvenation) artists and activists turn to collage to make their point. Why? Collage is an accessible, fun way to make art. All you need is glue, scissors, and paper. The rest is up to you.
Presented in co-operation with the University of New Brunswick Art Centre, the Student Union Building, and the Creative Writing/Writer-in-Residence program, "Cut/Paste/Resist" will take place at the University of New Brunswick Student Union Building, 10-12 February 2020.

All people interested in participating are welcome. The organizers don't care if you are an artist or not. This exhibition is open to everybody who wants to participate by making a collage–students, faculty, practising artists, non-artists, etc.
What to do?
Make a collage (no bigger than a standard page size, 8.5″x11″/22×28 cm, but otherwise any shape or size).
The topic of the exhibition is "Resistance". In other words, make a collage on a topic or concern you wish to communicate. What are you resisting?
Submission Instructions
All submissions are due 30 January 2020.

Please provide your name and a contact email or phone number with your submission.

If you are mailing your work, or dropping it off, and would like it returned after the show, please include a SASE (Self-Addressed Stamped Envelope) with your submission and your work will be returned. Works not returned will be donated to the University of New Brunswick archives.

Mail or drop off your works (for drop offs, please put the works in an envelope) to:
Writer-in-Residence, Department of English, Carleton Hall
University of New Brunswick
P.O. Box 4400
Fredericton, NB E3B 5A3 Canada

"Cut/Paste/Resist" is co-curated by RM Vaughan and Dr. Ken Moffatt, Layton Chair of Social Justice at Ryerson University, with support from the University of New Brunswick Art Centre and the Creative Writing department.