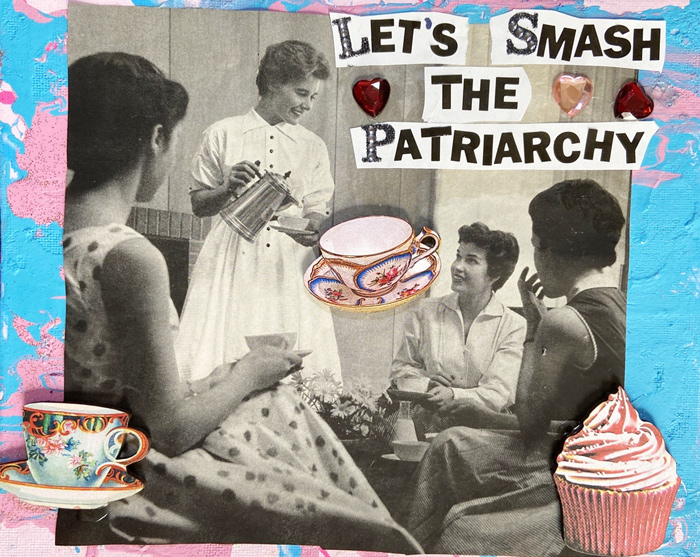 CALL TO ARTISTS
/DRI:M/SPACE: International Women's Day, Don't Run from the Fire
Deadline: Saturday, 13 March 2021
/DRI:M/SPACE, an art blog dedicated to elevating the collage medium, issued an Open Call for International Women's Day '21. Collagists are challenged to enter works that fit the brief:
Dissect the Male Gaze
Investigate the Female Gaze
Push Back Against the Patriarchy
Challenge the Status Quo
Be Subversive
To enter:
Follow @drim.space on Instagram.
Make a collage centered around the brief, comment on the work, and share it using the hashtag #drimspace.
One Collagist will receive a full feature spread and interview on /DRI:M/SPACE and the book Linderism by Linder Sterling. Sterling is a punk collagist known for her "unflinching, upfront feminism".
Michelle Concetta writes, "/DRI:M/SPACE is all about facilitating conversation. This Open Call seeks to showcase artists who create with intention and engage in meaningful discourse that centers around collage art. Inclusivity reigns at /DRI:M/SPACE."
For more information, please contact Michelle Concetta via EMAIL or reach out on Instagram. You can view the Open Call on the blog, /DRI:M/SPACE.
(This text was adapted from materials provided by the submitter. Please direct all questions to them at the email referenced above.)