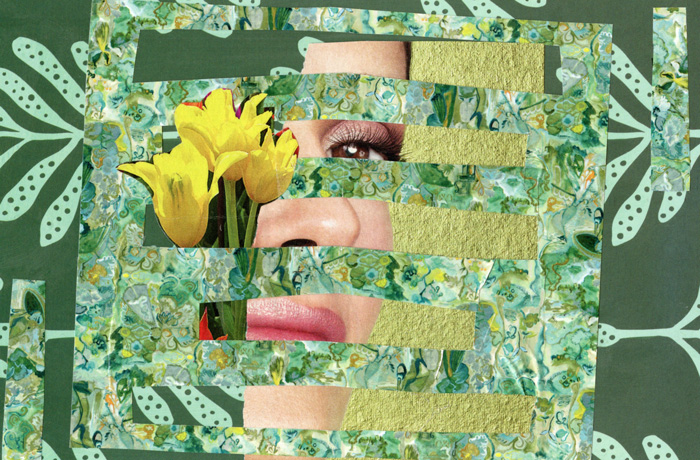 CALL TO ARTISTS
Doug + Laurie Kanyer Art Collection – "Finding a Heart of Care for Others" Sharing "Gift Away" Collages, a celebration of World Collage Day 2020.
14 April-30 May 2020
The creator of World Collage Day, Ric Kasini Kadour, says, "One of the reasons I created World Collage Day in 2018 was to encourage collage artists to step outside the bubble of the collage community."
MAKE: The Doug + Laurie Kanyer Art Collection wants to advance the awareness of collage by having artists give a collage to others who may not know the medium well and lift people's spirits with a "gift away collage", such as the one they received from Kiki Buccini @cutpasteface. Make and post as many intentional, beautiful, inspiring "gift away collages" as you wish, in any size or shape.
POST: On your Instagram feed, post each collage you made to "gift away" separately. Include the hashtag #findingaheartofcareforothers (Finding a Heart of Care for Others). Tag the person you made the college for and consider writing about the person, sharing their character and what they mean to you. If you can, make a "gift away collage" on World Collage Day, Saturday, 9 May 2020.
Deliver the "gift away collage" in a safe manner during this time of sheltering at home. And follow @kanyerartcollection.
OUTCOME: The Doug + Laurie Kanyer Art Collection will make a donation of $10.00 per collage posted, up to a maximum of $1000.00, to the Kolaj Institute. The donation will be used for a juried call to select the artist for the World Collage Day 2021 Poster. A minimum of 100 collages are needed to meet the goal.
Some submissions will be featured during the call.
Having received a "gift away collage" from Kiki Buccini, the Kanyers are happy to share that they are awarding her a "gift grant". Buccini has been investigating the concept of making and sending collages out in the world—with no expectation of any return to her. "I have been connecting with others through the medium of collage and sharing the beauty of an unexpected gift since early 2019. I use the postal service to deliver artistic beauty to the world and to introduce people to collage," Buccini said. The Kanyers believe in her mission. To see some of Buccini's "gift away" collages, visit @cutpasteface on Instagram. She is planning to use her gift grant to investigate a new collage initiative called "Art En Route" and gather data on this practice.
---
ADDITIONAL OPEN CALLS
Dates, details and requirements on upcoming purchase award calls are forthcoming at the Doug + Laurie Kanyer Art Collection website and on Instagram @kanyerartcollection.