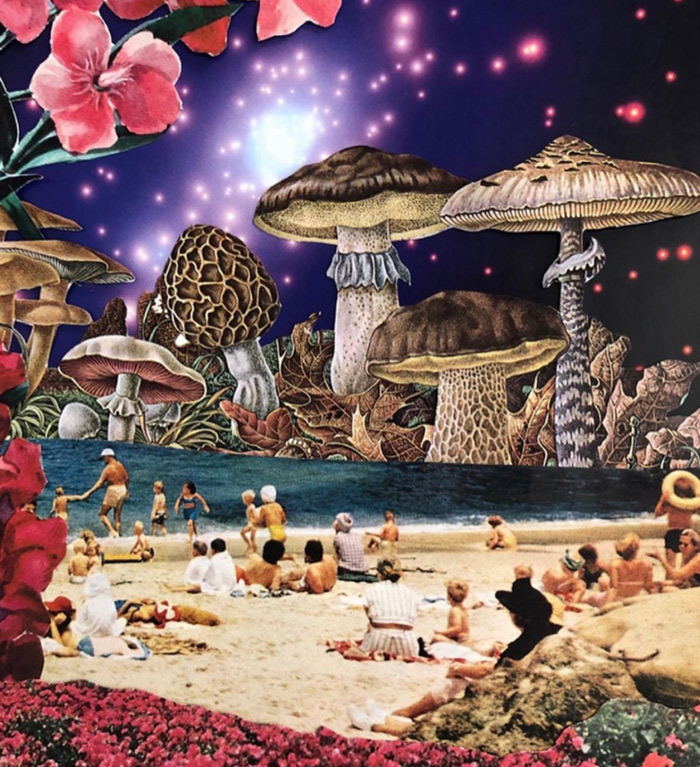 CALL TO ARTISTS
Doug + Laurie Kanyer Art Collection – "Finding A Place of My Own" Photo Series + Analog Collage Purchase Competition
Deadline: Sunday, 17 November 2019
All humans want to find a place where they belong—a community where they can join with others. This call offers collagists a chance to use art as a vehicle to explore what it means to search for one's own place where one feels as though they belong.
For some time, the Kanyers have been inspired by the work of @mr.babies, who often creates collages using psychedelic images. He often uses large eyes and sweeping vistas. His work, while expressive and multicoloured, also hints at the human longing for place. @mr.babies is known for posting a series of images on Instagram with one shared element placed on many backgrounds. At the end of the series, the viewer finds the final piece. To the Kanyers, this visually represents the journey to belong, as @mr.babies uses his art to illustrate a deeply human need.
The Kanyers invite you to use @mr.babies' process of using a single element in many backgrounds for this competition.
For assembly instructions, qualifications and how to submit, visit kanyerartcollection.com/call-to-artists.
Deadline: Sunday, 19 November 2019