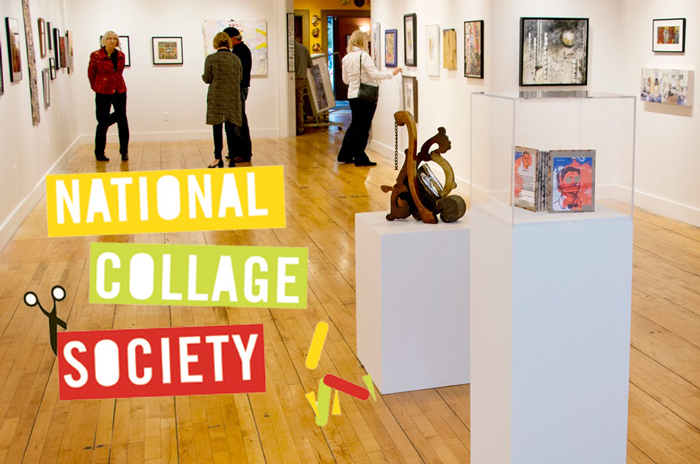 Deadline: Friday, 24 August 2018
The National Collage Society, Inc. is hosting its 34th annual Juried Exhibit. The exhibit will be hosted online which eliminates the cost of shipping and travel!
The exhibit is open to all artists and takes place 1 November 2018 to 1 October 2019. All work must be original two or three dimensional, mixed-media glued collage.
The entry deadline is Friday, 24 August 2018.
For full details, including entry requirements, fees and entry forms, visit the National Collage Society's entry page HERE.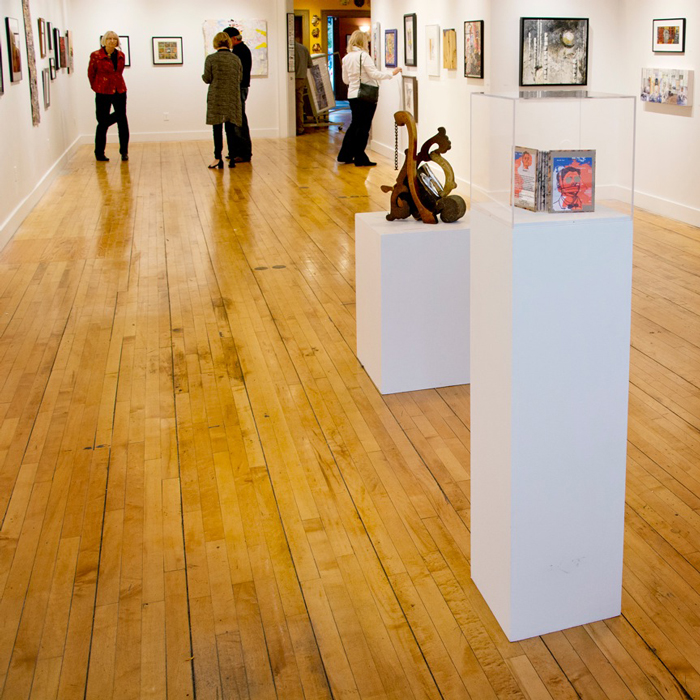 Image: installation view of the 32nd annual Juried Exhibit at Kent State University, 29 September-29 October 2016.