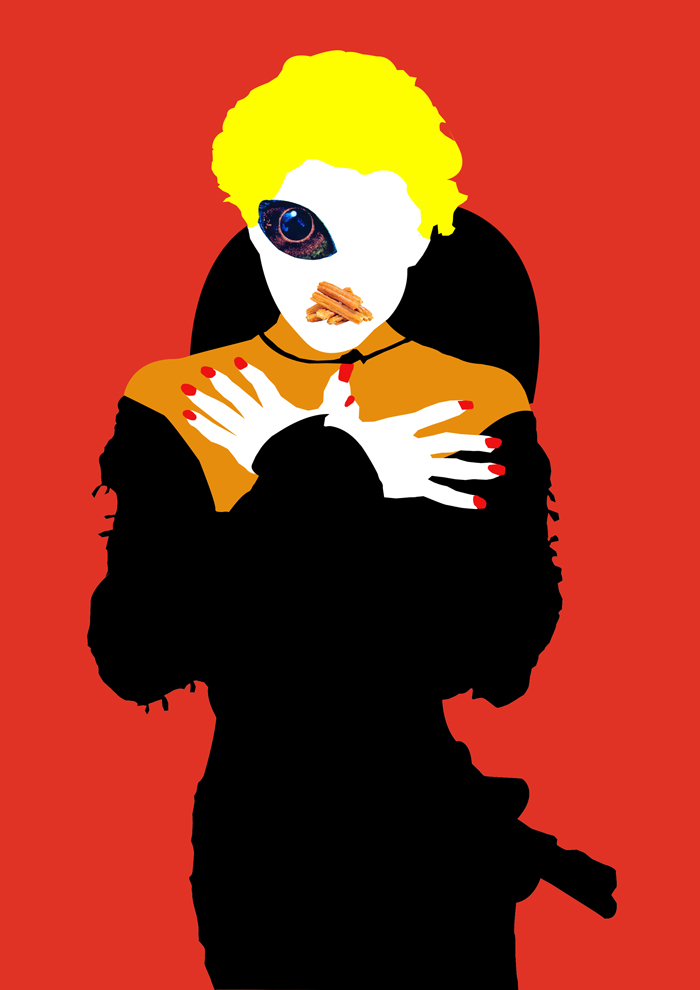 CALL TO ARTISTS
No Word from Glue
presented simultanenously in Brussels, Belgium and Cork, Ireland in December 2021
Deadline: 30 October 2021
Celebrating the 30th anniversary of Eduardo Mendoza's book No Word from Gurb (Sin noticias de Gurb), collage artists are invited to create an artwork inspired by the book.
You may take any aspect of the story as inspiration.

Works will be presented simultaneously in Brussels, Belgium and Cork,
Ireland in December 2021.
Requirements:
Digital Files Only
A3 Size / Portrait (16.5″x11.7″)
Fee: 12 Euros
For more information and to register, please visit the WEBSITE.
Questions: please EMAIL.

Background:
Eduardo Mendoza is one of Spain's most important contemporary writers. Book summary: "A shape-shifting extraterrestrial named Gurb has assumed the form of Madonna and disappeared in Barcelona's backstreets. His hapless commander, desperately trying to find him, records the daily pleasures, dangers, and absurdities of our fragile world, while munching his way through enormous quantities of churros. No stone is left unturned in the search for his old pal Gurb."
Deadline: 30 October 2021
(text adapted from the organizer's press materials)