CALL TO ARTISTS & WORLD COLLAGE DAY 2022
Todo Loco IV: Pandemonium
pop-up displays around Frankston (Melbourne), Victoria, Australia
late April to mid-May 2022
Deadline: Friday, 18 March 2022
Local and international artists are invited to propose collage-based artworks (digital, analog or moving image) for inclusion in the fourth edition of Todo Loco. The exhibition is produced and curated by 2020 World Collage Day poster artist Emma Anna.
The theme for Todo Loco IV is : PANDEMONIUM
pan de mo ni um | noun
1 : a wild uproar (as because of anger or excitement in a crowd of people)
also : a chaotic situation
2 capitalized : the capital of Hell in Milton's Paradise Lost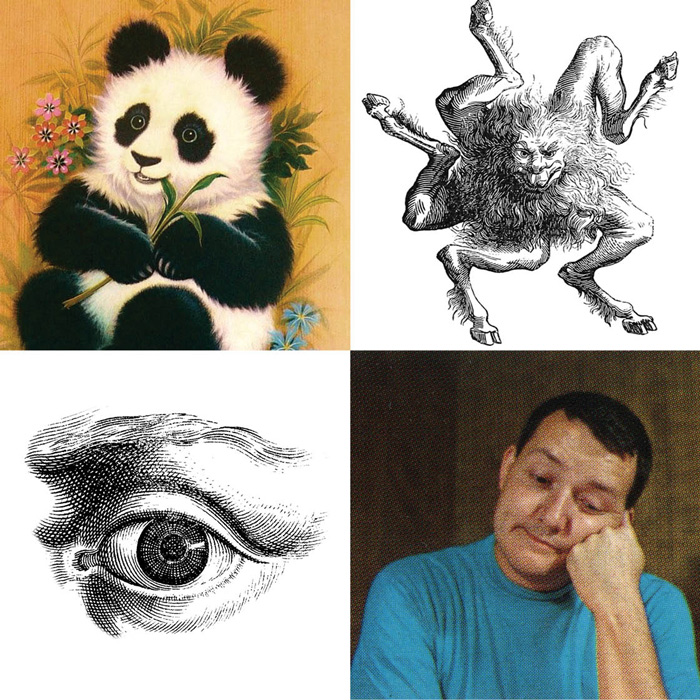 The exhibition will pop up in a series of shopfront display spaces across Frankston, a suburb of Melbourne, Australia, from late April through to mid-May 2022 coinciding with World Collage Day 2022 (14 May).
Todo Loco began life as the mutant spawn of artists Emma Anna and Fernando García Vásquez who, inspired by the idea of the world gone crazy, and the therapeutic aspects of collage practice, curated the first installment of a group exhibition exploring these themes in 2016.
Three previous editions of the show have now been held on a bi-annual basis popping up in at rebel art space La Casa Verde in Colombia's Caribbean city of Barranquilla.
The 2020 incarnation of the exhibition coincided with the first wave of lockdowns bought about by the global pandemic and was staged online. In 2022, the fourth version of the exhibition heads Downunder to Emma Anna's homeland of Australia. Todo Loco IV will pop up initially in Frankston, an outer Melbourne beachside suburb. Activating non-traditional spaces to showcase a collection of outstanding works, the exhibition will be staged in a number of occupied and vacant shopfronts in Frankston's Central Business District.
A series of free collage workshops will be held at the Frankston Arts Centre in the lead up to the exhibition. Further information will be provided via the project Instagram page @todo_loco_iv.
For further information, read the Artist Information and Entry Form HERE.
Deadline: Friday, 18 March 2022
(Text adapted from Todo Loco IV's Call for Artists. Please contact them with questions.)