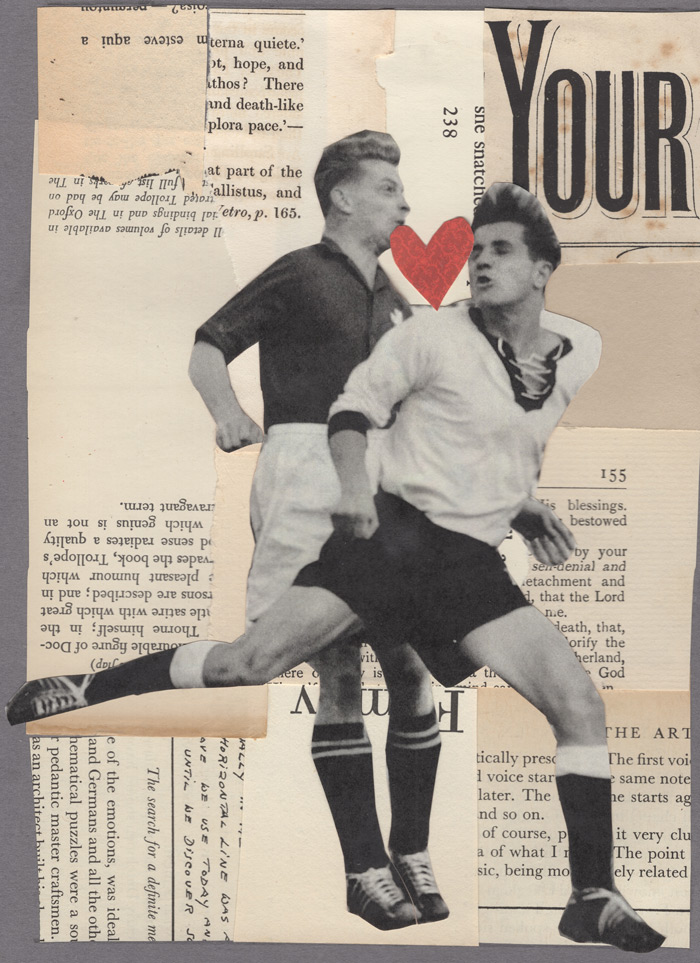 CALL TO ARTISTS
Valentine's Collage Card Swap
Deadline to sign up: Saturday, 15 January 2022
Instagram's Collage Notting Hill is hosting its first Valentine's Collage Card Swap. Many people long for more kindness and love in this harsh and cruel world. By sending a homemade work of art, we can take the chill off that sentiment and remind ourselves that individual and collective bonds are still crucial for a happy life.
During the pandemic lockdowns, many of us shielded ourselves from each other. Collage Notting Hill's Emily Marbach found that she stopped looking at the faces of people she passed on the street and was surprised by the odd hello from someone she knew, but hadn't realised she had seen. She would like to think that her store of "love for strangers" filled up and unused, this past year, needs to be released on the public. But she can't do this alone.
When she was in the first years of elementary school, her mother would send her in with Valentine's cards to give to her little classmates. They were illustrated with animals and adorable little scenes of innocent love with lacy fringes and perforations. Then Valentine's card giving basically stopped for her until she got married and decided it was time to return. She was politically opposed to the Valentine's industrial complex and she still is (despite her love of chocolate). But as an artist, Emily wants to cement the idea that the homemade Valentine's Day card is lovely and will be appreciated. She must admit that she does tend to peek inside printed cards to get clever or funny ideas for tag lines.
How to particpate:
Express your interest through Instagram @collagenottinghill or by EMAIL.
Requirements:
There are no size requirements. No heart image requirements. Emily asks that you put your heart into your collage making and post your card in time for Valentine's Day.
Deadline to sign up: Saturday, 15 January 2022.
Questions: Contact Emily through Instagram @collagenottinghill or by EMAIL.
(Text adapted from Collage Notting Hill's call to artists. Please contact them with questions.)