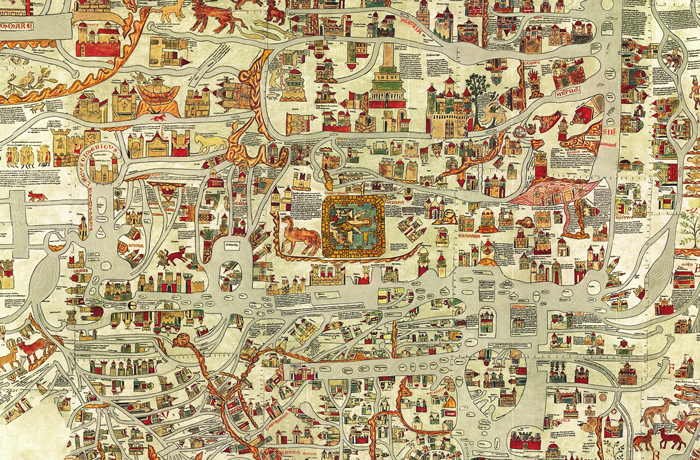 CALL TO ARTISTS
World Collage Atlas
Deadline to Deliver Work: 25 April 2019
For World Collage Day, May 11, 2019, the Belgian collage collective, Coupee, invites analogue collage artists from around the world "to map the limitless diversity and beauty of worldwide contemporary analog collage in a unique World Collage Atlas." To make this happen, Coupee is offering pages from its copy of Patria's Atlas of the World, published in Antwerp in 1939. Beautiful, thick and big (A3 or 16.5"x11.7"), the atlas has 366 pages of maps in colour and black-and-white illustrations.
TO PARTICIPATE:
Visit Instagram @world_collage_atlas on Instagram. Select the two pages you want to use and email your choices to info@coupee.org. The original pages will be sent to you. Read on for more details.
Coupee says:
…Select two consecutive pages, and make your own creative interpretation of these. You are free to use these pages entirely or partially, cut them up completely, use them as a background or start from a blank canvas. You can work minimalistically or abstractly, add other materials or drawings…they are yours!
The only restrictions of this submission are: the collages should be analogue, and glued to the included sheet that has the exact dimensions of the original page. This way, we are able to present them in an exhibition and we are able to compose a new world atlas, filled with collages, creating an exciting new planet.
The results will be presented in different ways: there will be an exhibition presenting an overview of the 366 collages on May 11th at the Verbeke Foundation, the leading Belgian museum of collage art. On top of that, Coupee will produce a limited edition of digitally printed "World Collage Atlases", which will be sold to help cover the costs for the project.
All collages will be presented on Instagram @world_collage_atlas and on www.coupee.org.
Deadline to Deliver Work: 25 April 2019
IMPORTANT: Read the call to artists HERE for fee information and more information about the event.
Image: from the Ebstorf mappamundi (Saxony, 13th Century)