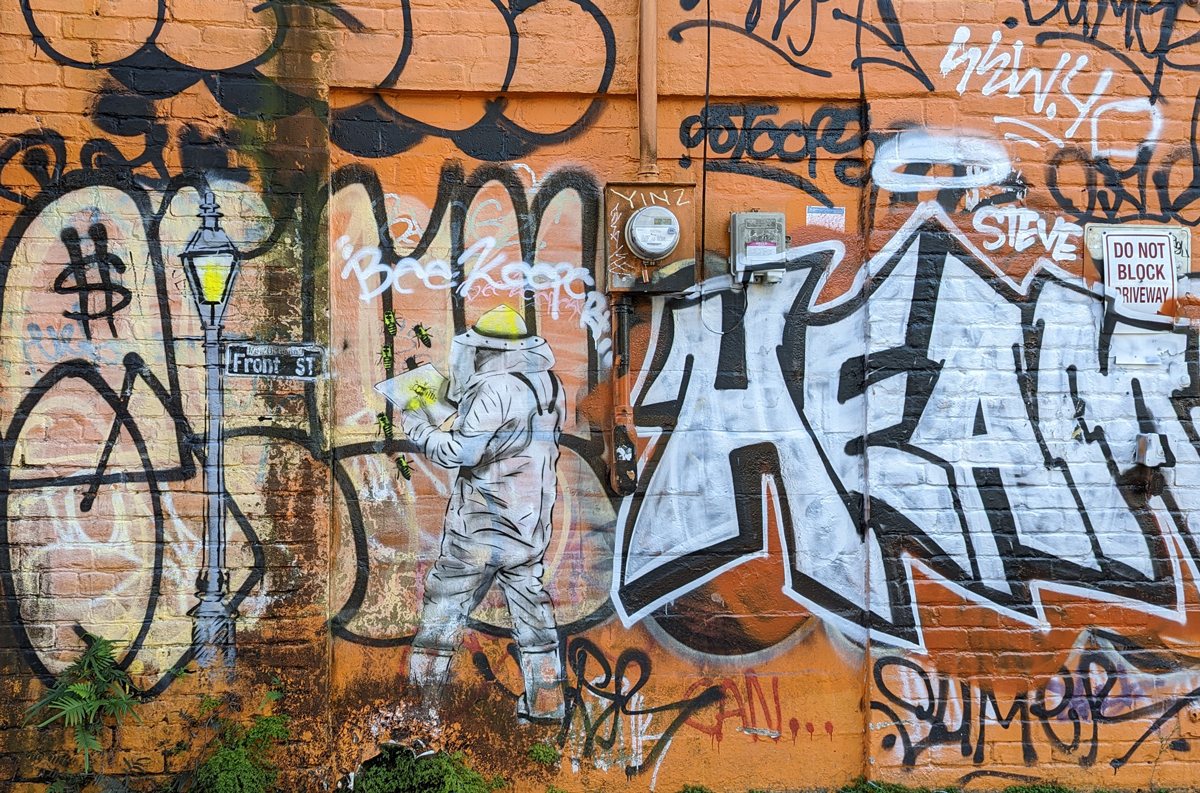 CALL TO ARTISTS
Collage as Street Art Residency: New Orleans
A week-long, in-person residency that coincides with Kolaj Fest New Orleans (7-11 June 2023), during which artists will explore the city, learn about the history and materials of street art, and make artwork for public display that Kolaj Fest attendees and New Orleanians will be able to view.
Deadline to Apply: Sunday, 16 April 2023. Submissions will be reviewed on a rolling basis until space is filled. Artists are encouraged to apply well before the deadline.
In this week-long, project-driven collage residency, artists will delve into the history, methods and major artists of the "street art" movement with a particular emphasis on collage. Participants will endeavor to put some of those methods into practice, taking their collage art out into the streets. Documenting the entire process will be integral to the project, as the resulting work will be published in a Kolaj Street Krewe book to be announced at a later date.
This residency is an extension of the ongoing Kolaj Street Krewe project. Kolaj Street Krewe, an informal group of artists interested in this subject, explores the role of collage in street art as a practice and phenomenon. The group formed out of a chance meeting of FANCLUB13, Rosie Schinners, and Laurie O'Brien at Kolaj Fest New Orleans in 2018. Realizing the three of them shared an interest in collage street art, they decided to form a group and pitch a project at Kolaj Fest New Orleans in 2019. During COVID-19, the Krewe led a forum as part of Kolaj LIVE Online which resulted in a Call to Artists. This history is documented in the book, Wallflowers: Collage as Street Art. Today, the project manifests as residencies, presentations, articles, and publications.
Leading the residency is Lance Rothstein, aka FANCLUB 13, who has been creating street art for over 20 years in over 25 US cities and 31 European cities. Rothstein writes, "I consider my work to be a bit like archaeology, collecting the discarded items from people's everyday lives and rearranging them in new relationships. Then I usually send them back out to the streets in this new form, with a new purpose. I look forward to continuing my personal scavenger hunt, finding little trashy treasures and combining them into intricate relationships for people to come across on the streets."
Artists will arrive in New Orleans on the Sunday before Kolaj Fest begins and will spend the next three days coming together to learn about the work and methods of several established artists and discuss new techniques and strategies, with topics such as Placement, Materials, Visibility, Message, and Legality. Each day, we will challenge participants to get their work out onto the streets, document the process, and share it with the group for discussion and critique. There will be sanctioned walls where artists will have permission to put up their work and during Kolaj Fest attendees will be encouraged to seek them out as they tour the city. Once Kolaj Fest starts, the artists in this residency will be let loose from the formal sessions and encouraged to participate in Kolaj Fest programming while also keeping an eye out for street art opportunities. As Kolaj Fest comes to an end, the residency will meet once more on Sunday to debrief and digest the experience together.
WHO IS THIS FOR?
Collage as Street Art Residency: New Orleans is an in-person residency in New Orleans, Louisiana USA centered on collage artists who want to develop their artist practice around street art. Residencies are intended for self-motivated artists, regardless of the stage in their career, who want to develop their practice by exploring a topic or working method and collaborating with others to produce a final product and who want to develop a practice of working within the context of street art to create and present art that embeds itself in non-traditional spaces.
Residencies are open to any artist over the age of 21 from anywhere in the world. We look for artists who have a developed sense of practice (even if it is an emerging one) and those who have a strong connection to a community.
COST
The cost of the residency is $750 USD. Registration to Kolaj Fest New Orleans is included in the cost. Artists are responsible for their own travel to and accommodations in New Orleans. No artist will be turned away for lack of funds and the organizers will work with artists to build a financial aid package. Financial Aid is limited and possible through the support of donors to Kolaj Institute.
HOW TO APPLY
Submit your application HERE.
RESIDENCY LOGISTICS
Dates: Sunday, 4 June to Sunday, 11 June 2023.
Artists will arrive on Sunday and meet briefly in the early evening for introductions and orientation. Meetings will then take place during the day Monday-Wednesday. Kolaj Fest New Orleans begins on Wednesday evening and continues until Sunday morning. Artists in the residency will have a final meeting on Sunday afternoon to review the work that was made during the week and discuss how to take what they learned back to their own communities.
APPLICATION PROCESS
The submission process asks applicants for:
• Contact information
• Artist or Writer Bio (50-250 words)
• Statement of Artist or Writer Practice (50-300 words)
• 5-7 images of artwork
• Statement of expectations
• Asks questions about your work and needs
QUESTIONS
If you have questions, send an email.
PARTNERS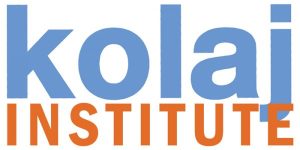 About Kolaj Institute
The mission of Kolaj Institute is to support artists, curators, and writers who seek to study, document, & disseminate ideas that deepen our understanding of collage as a medium, a genre, a community, and a 21st century movement. We operate a number of initiatives meant to bring together community, investigate critical issues, and raise collage's standing in the art world. www.kolajinstitute.org