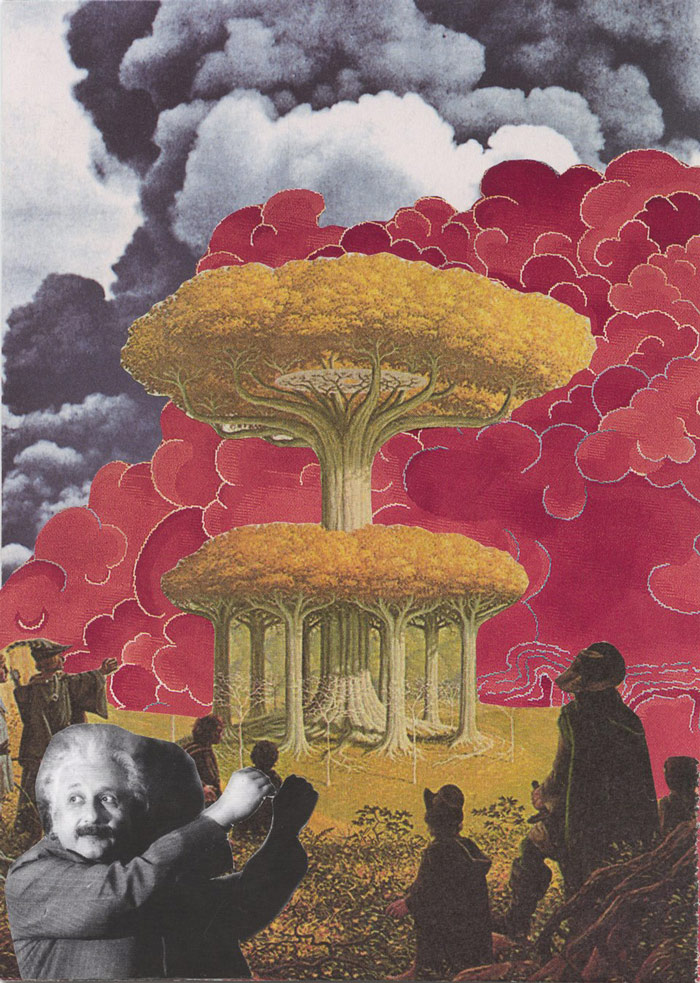 CTRL+V: Collage Print Show
5-19 August 2017
Montreal collective CTRL+V presents a show of contemporary collage prints by Canadian artists Alex Mondry, Amanda Durepos, Clic, Damien Do, Danielle Sayer, Francesca Tallone, Janina Anderson (featured in Kolaj #18), Jerome Bertrand, Neil Corcoran, and Peter Bunzinelli, as well as Mexican artist Alessandra Baragiotta and US artist Rebekah Torrez.
CTRL+V is comprised of multidisciplinary artists Amanda Durepos, Alex Mondry, and girlplague. Founded in 2015, the group's mission is to bring awareness to the medium of collage, create a support network of like-minded artists, and to create dialogues around art through collaborative exhibits and live collaging events. CTRL+V works with themes including, but not limited to, digital art and culture, feminism, and communications.
Closing Reception: Friday, 19 August, 7PM-Midnight.
---
INFORMATION
Jacuzzi Club
538 rue Rose-de-Lima
Montreal, Quebec H4C 2L4 Canada
Hours:
By appointment only. Send an EMAIL to request.
Image:
Unified Theory
by Jerome Bertrand
collage
2017