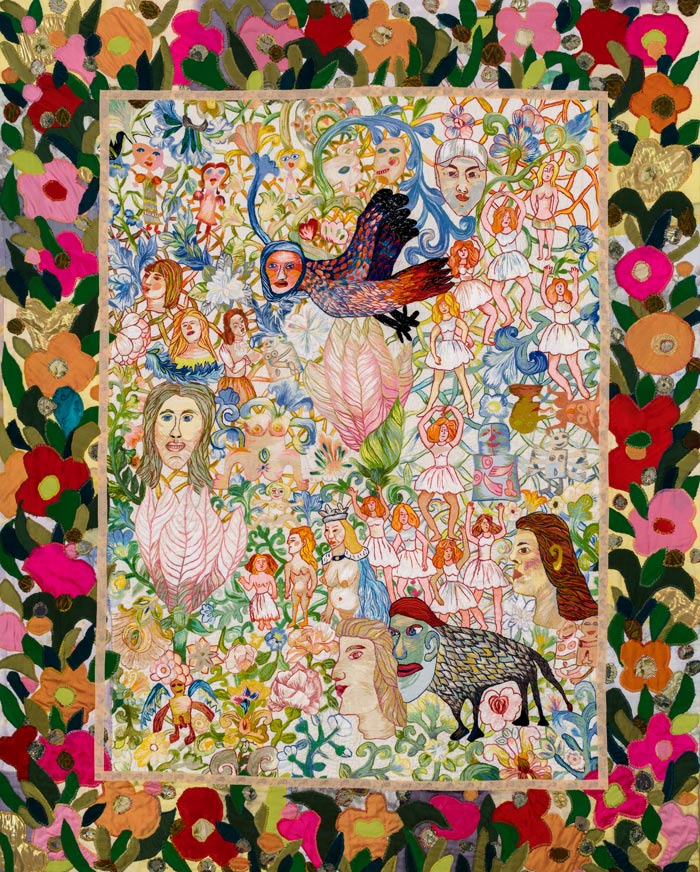 Anna Torma: Permanent Danger
at The Textile Museum of Canada in Toronto, Ontario, Canada
4 April-25 October 2020
Opening Reception: 4 April, 2-5PM
Artist Talk: 5 April, Noon-1:30PM
The exhibition takes its title from a 2017 artwork of the same name, making reference to human strife and vulnerability, threatened natural environments, and the highs and lows of daily life.
Anna Torma's large embroideries show her deep concern for the world we live in. Her unique drawing style is an expression of her complex experiences of family, immigration, joy, and the act of artistic creation. Her works are richly layered narratives with references to popular culture, thrift shop aesthetics, and traditional Hungarian textiles.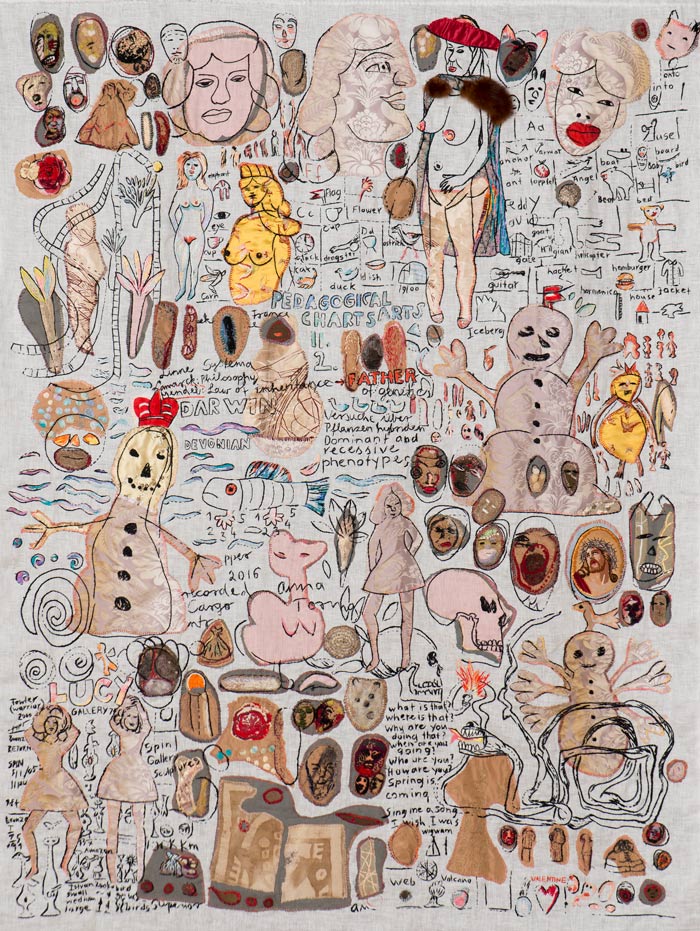 About the artist:
Winner of the prestigious 2020 Governor General's Award in Visual and Media Arts – Saidye Bronfman Award, Anna Torma is a member of the Royal Canadian Academy of Arts and a recipient of the New Brunswick Lieutenant-Governor's Award for High Achievement in Visual Arts. She has exhibited her work nationally and internationally, and in 2019 she participated in the esteemed "16th International Triennial of Tapestry" in Lodz, Poland. She was born in Tarnaors, Hungary and graduated with a degree in Textile Art and Design from the Hungarian University of Applied Arts, Budapest in 1979. Torma immigrated to Canada in 1988 and now lives in Baie Verte, New Brunswick.
---
INFORMATION
Textile Museum of Canada
55 Centre Avenue
Toronto, Ontario, M5G 2H5 Canada
(416) 599-5321
Hours:
Daily, 11AM-5PM
Wednesday, 11AM-8PM