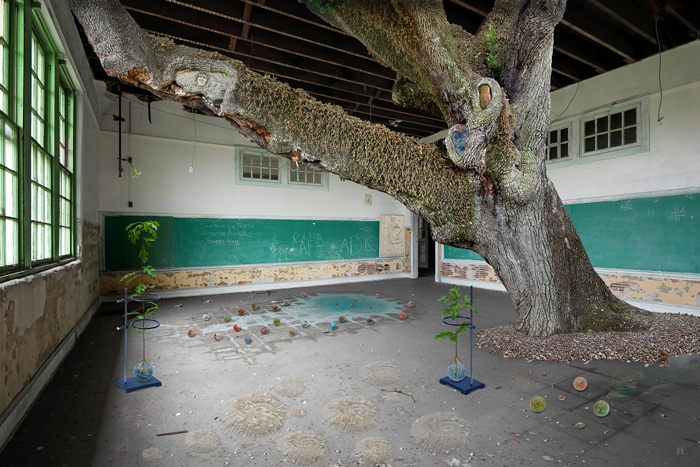 COLLAGE ON VIEW
Witness
at LeMieux Galleries in New Orleans, Louisiana, USA
23 November-28 December 2019
In Debra Howell's follow up to 2016's "Adaptations", "Witness" explores a post human world where the trees bear witness to the changing environment and are the earth's salvation. The trees have become the personification of the earth goddesses of mythology, reclaiming and healing the earth.
Howell says of this series, "Since humans seem intent on refusing to save the planet, who else then shall we turn to, but the trees? If humans have chosen to ignore and denigrate science and truth, where else then shall we seek solace but through magic, mysticism, and mythology, which have been the tools of explaining and making sense of the natural world and its phenomena since ancient times?"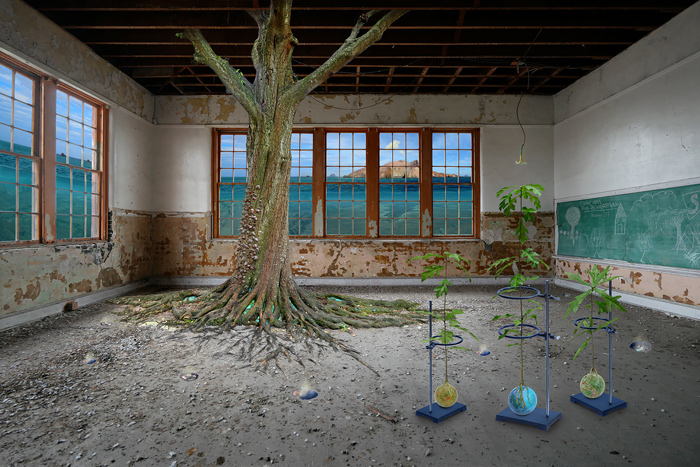 Debra Howell has exhibited her prints, drawings, mixed media lightworks and photographs extensively since 1980. Her artmaking is primarily narrative. It aids in making sense of and bringing some order to her world; in explaining the unexplainable; in investigating the mysteries of life. And it helps her weave the selected fictions of truth and memory that whirl around us into an acceptable reality.
(text adapted from curator's press materials)
---
INFORMATION
LeMieux Galleries
332 Julia Street
New Orleans, Louisiana 70130 USA
(504) 522-5988
Hours:
Monday-Saturday, 10AM-5:30PM or by appointment