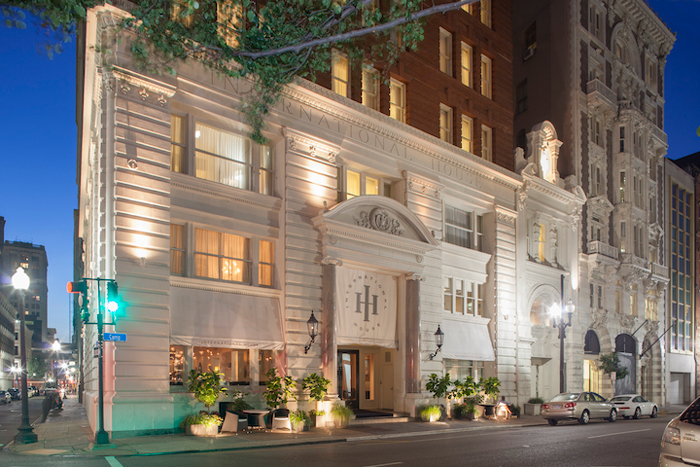 KOLAJ FEST NEW ORLEANS 2020
The International House Hotel, New Orleans
Since 2018, Kolaj Magazine has called collage artists and art professionals to gather in New Orleans for a multi-day festival and symposium about contemporary collage and its role in art, culture, and society; where the focus is how we celebrate and elevate the status of collage. In 2020, the International House Hotel will serve as the host hotel for Kolaj Fest New Orleans 2020.
The International House Hotel is a joyful tribute to New Orleans today–an ensemble of historic architecture, colorful characters, cheerful culture, signature food and local music unlike any other city in America. The Beaux-Arts style building was built in 1906 as the Canal Louisiana Bank & Trust and, in 1943, the site became the first World Trade Center of the world. "Dedicated to world peace, trade and understanding, it helped rebuild war-torn Europe, thrived as New Orleans' most prominent business address and inspired more than 300 World Trade Centers in 100 countries." In 1998, owner Sean Cummings reincarnated the building as New Orleans' first boutique hotel. Cummings expertly curated the site and commissioned Byron Buchanan to make forty, large-scale collage portraits that honor creatives who have inspired contemporary culture. Cummings also worked with a team of experts over four years to save and preserve a Banksy fresco which now stands in the hotel's lobby.
"From its rich history to its current manifestation, the International House Hotel stands at the intersection of international cooperation and art," said Kolaj Magazine Publisher & Editor Ric Kasini Kadour. "We can think of no better place for collage artists to come together."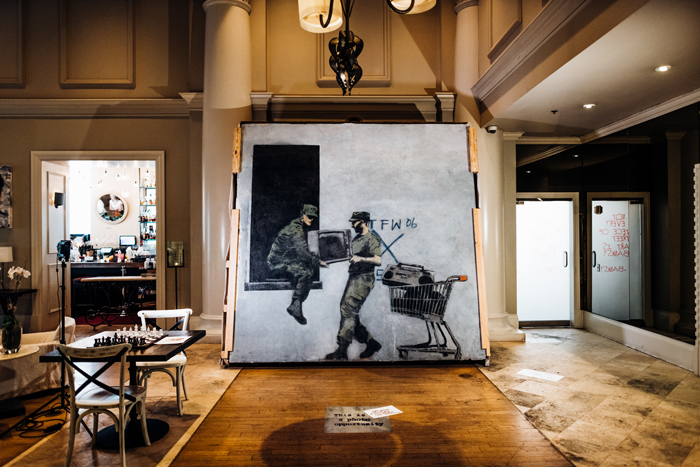 The hotel is two blocks from the French Quarter in the Central Business District at 221 Camp Street. Programs at Kolaj Fest New Orleans 2020 will focus in the Central Business District with events and activities taking place on Julia Street, the Ogden Museum of Southern Art, and Tulane University. As in previous years, Kolaj Fest New Orleans 2020 is a decentralized event with additional venues in the Bywater and Marigny.
CALL FOR ARTISTS, PAPERS, & PROJECTS | REGISTER FOR KOLAJ FEST NEW ORLEANS 2020
A block of rooms at a special rate is reserved for Kolaj Fest attendees. DETAILS HERE. All Kolaj Fest New Orleans 2020 attendees are invited to attend a welcome reception in the International House Hotel's Rockrose Restaurant on Wednesday, July 8th, 5-7PM. The Daily Collage Congress on Thursday, July 9th, at 10AM will kick off the event.
Kolaj Fest New Orleans is a multi-day festival and symposium about contemporary collage and its role in art, culture, and society, July 8-12, 2020. For details and to register, visit www.kolajmagazine.com/kolajfest/