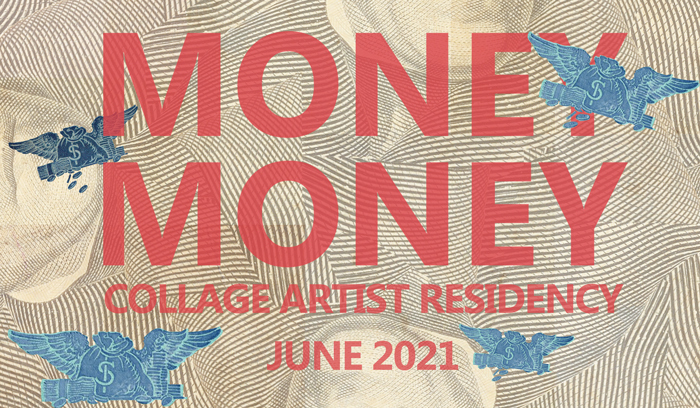 CALL TO ARTISTS
Collage Artist Residency: Money Money
A four-week, virtual/online residency with Kolaj Institute in June 2021
Deadline to apply: May 26, 2021
During this project-driven artist residency, collage artists work together to create a series of collages that illustrate Eleanor H. Porter's 1918 novel, Oh, Money! Money!. The result will be a book published by Kolaj Institute. The residency is being done in conjunction with "The Money $how" at Saint Kate – The Arts Hotel in Milwaukee, Wisconsin. The book will be released at an event in July.
"The Money $how" is co-curated by Frank Juarez, the publisher of Artdose Magazine, and Ric Kasini Kadour, the editor of Kolaj Magazine. A tour of late-stage capitalism, each artist in the exhibition uses collage to unpack ideas about money and its influence on our culture. The curators start from the premise that money is an idea that shapes contemporary life and present works that invite viewers to consider cash, labor, and capital. In addition to the exhibition, Kolaj Institute is publishing the book, The Money $how: Cash, Labor, Capitalism, & Collage, in which Kadour juxtaposes contemporary artwork against fragments of American history and literature as a way of showing how collage can help us deconstruct culture and understand the world differently.
In Eleanor H. Porter's 1918 novel, Oh, Money! Money!, a Chicago multi-millionaire struggles to decide to whom he should leave his money. As an eccentric experiment, he schemes to give his three distant cousins one hundred thousand dollars each to see how they handle the windfall. The book is a time capsule of early 20th century American life with a strong focus on the lives of women and observations about material culture and communities before the rampant consumerism of the 1920s and the Great Depression. In telling this story, Porter gives us a look at the role of and attitudes about money that remain relevant today. The book raises important questions about the role of money in our lives: What good is money? Is money cruel? How should one handle money? How does money change us?
The residency will unfold on four Saturdays where artists will convene in three-hour sessions. Artists will discuss the themes raised in Porter's novel, hear from guest speakers, and collage together. Artists will take a virtual tour of "The Money $how" and receive a copy of the companion book. The group will collectively produce a series of twenty-six collages, one for each of the chapters in Porter's novel.
Christopher Kurts will serve as art director for this project, lead collage making sessions, and facilitate the collaboration. Heather Ryan Kelley will speak about "The Midden Heap Project" in which she made a collage response to each page of James Joyce's Finnegans Wake. Jeanna Penn will speak about how she uses collage to interpret historical material including her project "Souls of Black Folk" collage series inspired by W.E.B. DuBois' seminal book where he sets out to "have briefly sketched…with loving emphasis and deeper detail, that men may listen to the striving in the souls of black folk." Nancy Bernardo will speak about collage as illustration, the visual essay she contributed to the book Deconstructing Brad Pitt, and how collage artists can engage with the marketplace for illustration. Ric Kasini Kadour will present a theoretical overview of collage, share "The Money $how" exhibition, and facilitate the discussion of Porter's book.
WHO IS THIS FOR?
Collage Artist Residencies are intended for self-motivated artists, at any stage in their career, who want to develop their practice by exploring a topic or working method and collaborating with others to produce a final product. Residencies are open to any artist over the age of 21 from anywhere in the world.
COST
The cost of the residency is $500 per artist; however, no artist will be turned away for lack of funds and the organizers will work with artists to build a financial aid package.
HOW TO APPLY
Submit your application HERE.
WORKSHOP LOGISTICS
Dates: June 1 – June 30, 2021
The residency will take place on four Saturdays in June (June 5th, 12th, 19th, 26th). Sessions will take place between 1PM and 4PM EDT. Artists are expected to attend all scheduled sessions and complete assignments. The group will collectively produce a series of twenty-six collages, one for each of the chapters in Porter's novel. By participation in the residency, artists grant Kolaj Institute, Kolaj Magazine, and Maison Kasini permission to publish the images in book form and in the promotion of the project and book. Any original collages made during the residency remain the property of the individual artists with all rights retained.
APPLICATION PROCESS
The submission process asks applicants for:
• Contact information
• Artist Bio (50-250 words)
• Statement of Artist Practice (50-300 words)
• 5-7 images of artwork
• Statement of expectations
• Asks questions about your work and needs
QUESTIONS
If you have questions, send an email.
---
FACULTY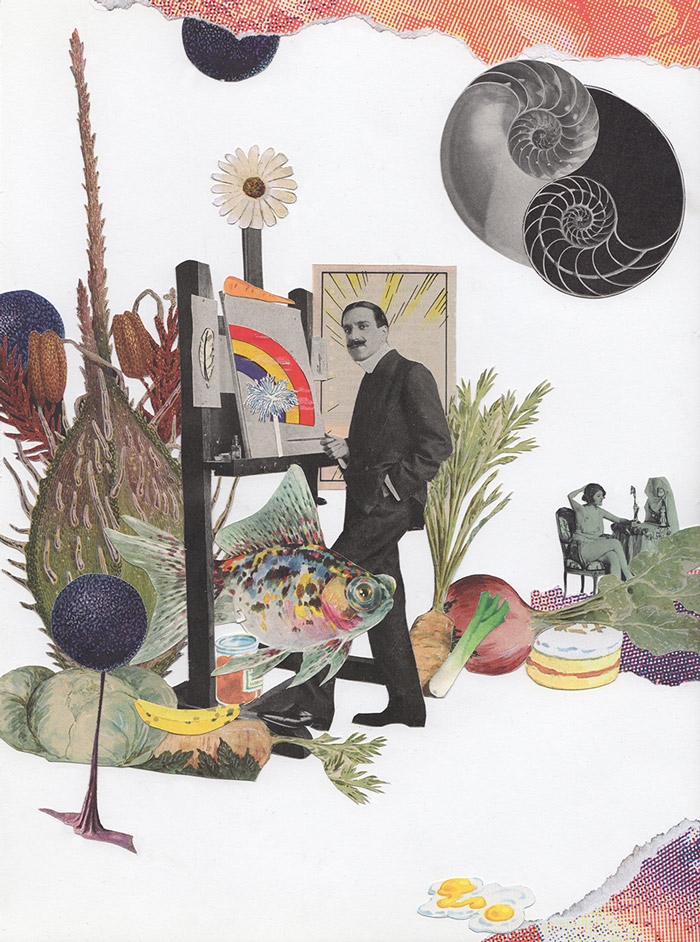 Christopher Kurts
Christopher Kurts is a storyteller, artist, and the Coordinator for Kolaj Institute. Kurts is also the co-founder and lead organizer of The Mystic Krewe of Scissors and Glue, a group of creatives in New Orleans who meet monthly to collage, converse and foster community. His work appeared in "The Heart of a Dark Universe", curated by Kevin Comarda at Bar Redux; and "Unfamiliar Vegetables", a group show and book he helped organize for Kolaj Fest New Orleans at Artisan Bar & Cafe in Summer 2019. In the fall of 2019, Kurts curated, "The Lifting of the Veil: The Optimist's Apocalypse", a group show. His art was also featured in issue #4 of Loner Magazine. www.christopherkurts.com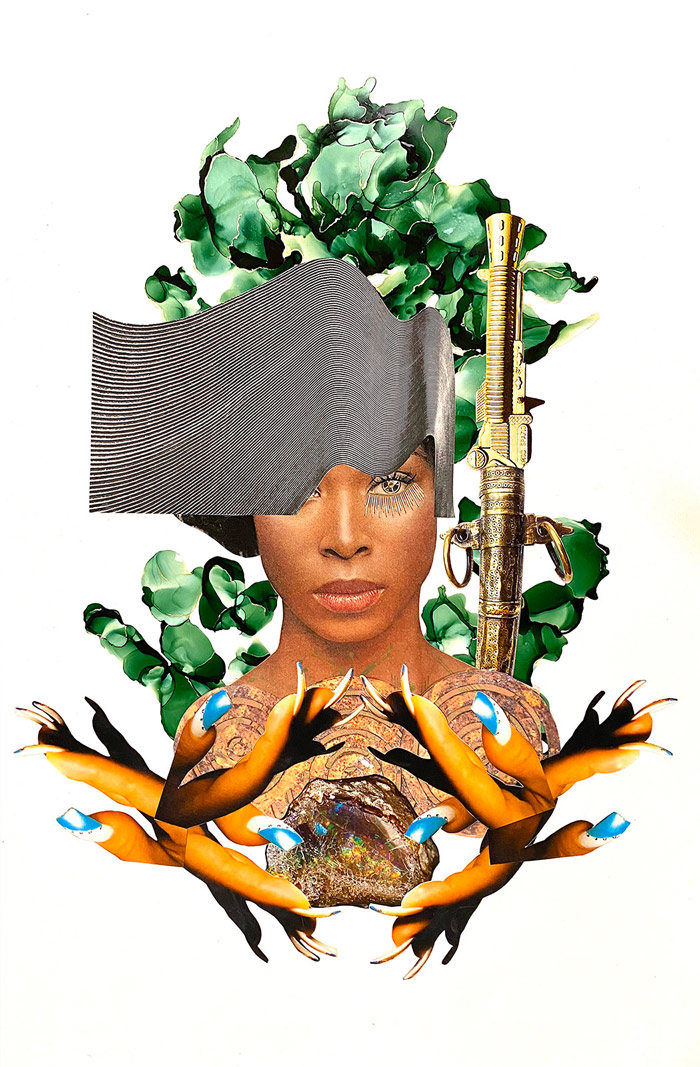 Jeanna Penn
Jeanna Penn is a contemporary artist who lives and works between Oakland and Los Angeles, California. She has been creating art for over twenty-five years in various forms including mixed media collage, soft sculpture, photography, zines and documentary film. Much of Jeanna's work is centered around recontextualizing found imagery and documenting material histories. She received her BA in African American Studies from Morgan State University and continued graduate work in African History at Howard University and Historical Documentary Filmmaking at George Washington University.
Jeanna also supports other artists' work by curating art exhibitions, designing and producing public murals, and working as an arts manager. Along with her partner/husband, Stash Maleski, she runs ICU Art, a commercial mural art company. With ICU Art, they are able to fulfill their personal mission of creating opportunities for artists so they can support themselves and their families without having to sacrifice their artistic practices.
Jeanna's work has been shown at the Arts Guild of Sonoma (California); The Art Cave in Santa Cruz, California; The Barret Art Center (New York); Eyelevel Centre (Nova Scotia). In 2020, she was published in Create Magazine. JeannaPennArt.com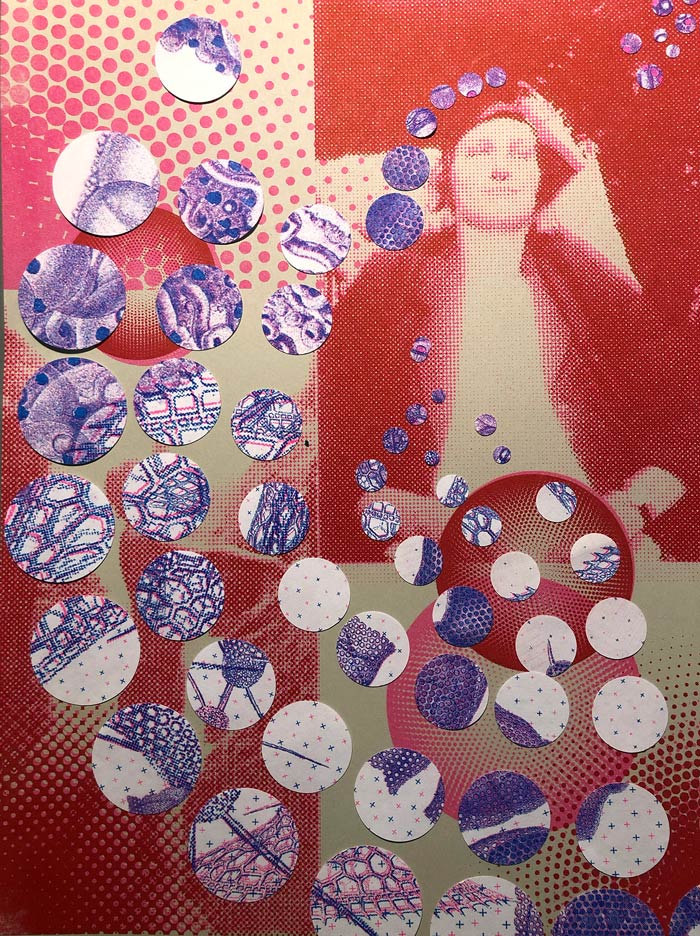 Nancy Bernardo
Nancy Bernardo currently lives in Rochester, New York and has been a practicing graphic designer for 22 years. She received her MFA from The School of the Art Institute of Chicago and has been an educator for 14 years. Bernardo's work has been commissioned for book cover designs such as: Checking In/Checking Out (NO Books, 2010), New Orleans Review Art + Literary Magazine (2009-2014), Deconstructing Brad Pitt (Bloomsbury Press, 2011 and discussed in Kolaj 11) and History of Design: Beyond the Canon (Bloomsbury Press, 2018).
Bernardo has been recognized and awarded honors through Graphis Design Annual, Print Regional Design Awards, Design Observer 50 Books 50 Covers, HOW In-House Design Award, HOW Best of International Design and STA 100. Her work has also been exhibited in Rochester, New Orleans, Seattle, Chicago, New York City and in the United Kingdom. www.nancyabernardo.net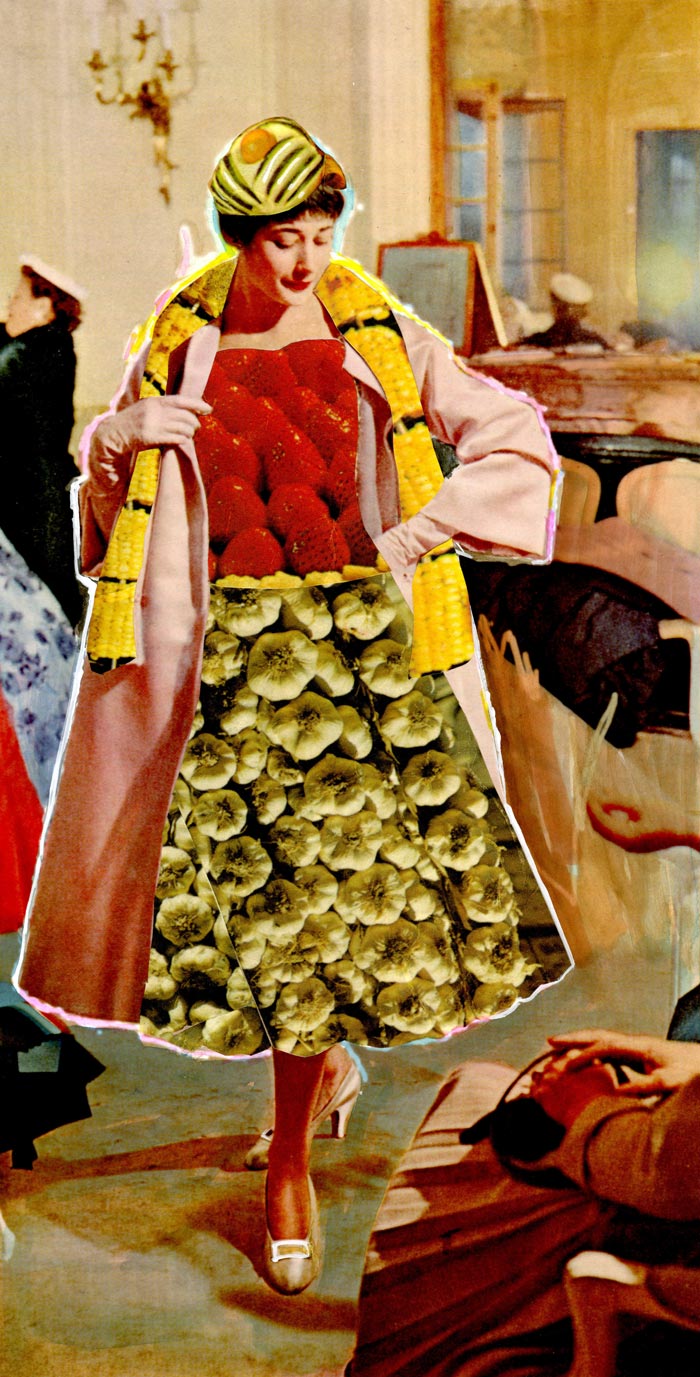 Heather Ryan Kelley
Born in New Haven, Connecticut, Heather Ryan Kelley is a professor of art at McNeese State University in Lake Charles, Louisiana, where she teaches painting and book arts. She holds a BFA in printmaking from Southern Methodist University and an MA in painting from Northwestern State University. In 2009 she established The Midden Heap Press, a press devoted to collage, printmaking, and artist books related to Finnegans Wake.
The first of the collages from The Midden Heap Project were shown in Charleston, South Carolina in 2013. As the project has progressed, it has been shown at Antenna Gallery's Reading Room 220 in 2016; the University of Toronto's Diasporic Joyce Conference in 2017; and, in 2018, portions of the project were displayed at the University of Antwerp's Joyce Conference, in "Joyce in Art" at the Museum of Contemporary Art, Antwerp, in "Shelflife" at the Acadiana Center for the Arts in Lafayette, Louisiana, and in a solo exhibition at the Baton Rouge Gallery.
Kelley's work based upon Finnegans Wake is in the collections of Cornell University, the New York Public Library's Berg Collection, The Harry Ransom Humanities Research Center at the University of Texas, and the State University of New York at Buffalo. It has been featured on the James Joyce Quarterly, the James Joyce Broadsheet, and the James Joyce Literary Supplement. www.heatherryankelley.com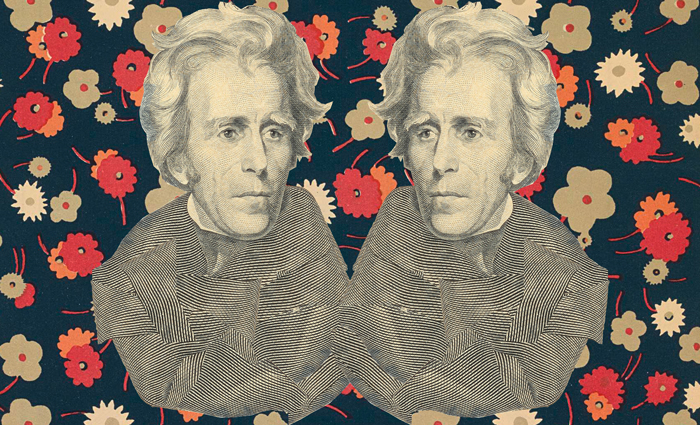 Ric Kasini Kadour
Ric Kasini Kadour, a 2021 recipient of a Curatorial Fellowship from The Andy Warhol Foundation for the Visual Arts, is a writer, artist, publisher, and cultural worker. With the Vermont Arts Council, he curated "Connection: The Art of Coming Together" (2017) and Vermont Artists to Watch (2018, 2019, 2020). In New Orleans (2018-2019), he curated "Revolutionary Paths" at Antenna Gallery and "Cultural Deconstructions" at LeMieux Galleries. As Curator of Contemporary Art at Rokeby Museum in Ferrisburgh, Vermont (2019-2020), he curated "Rokeby Through the Lens", "Structures", and "Mending Fences: New Works by Carol MacDonald". At the Southern Vermont Arts Center (2019), he curated "Contemporary American Regionalism: Vermont Perspectives" and "Where the Sun Casts No Shadow: Postcards from the Creative Crossroads of Quito, Ecuador". Kadour is editor and publisher of Kolaj Magazine. His writing has appeared in Hyperallergic, OEI, Vermont Magazine, Seven Days, and Art New England (where he was the Vermont editor). In Winter 2020, he was artist-in-residence at MERZ Gallery in Sanquhar, Scotland. He holds a BA in Comparative Religion from the University of Vermont. www.rickasinikadour.com
---
ORGANIZERS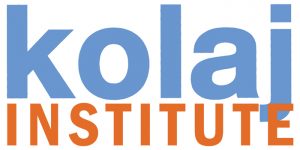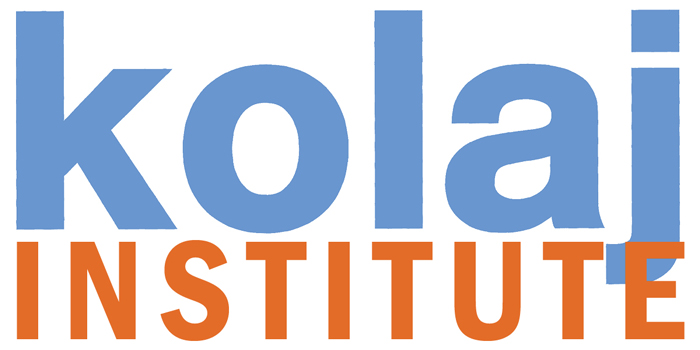 ABOUT KOLAJ INSTITUTE
The mission of Kolaj Institute is to support artists, curators, and writers who seek to study, document, & disseminate ideas that deepen our understanding of collage as a medium, a genre, a community, and a 21st century movement. We operate a number of initiatives meant to bring together community, investigate critical issues, and raise collage's standing in the art world. WEBSITE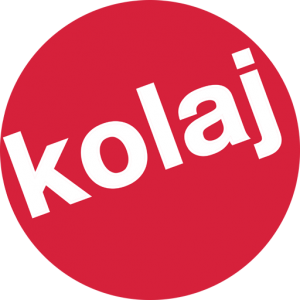 ABOUT KOLAJ MAGAZINE
Kolaj Magazine is a quarterly, printed, art magazine reviewing and surveying contemporary collage with an international perspective. We are interested in collage as a medium, a genre, a community, and a 21st century art movement. WEBSITE