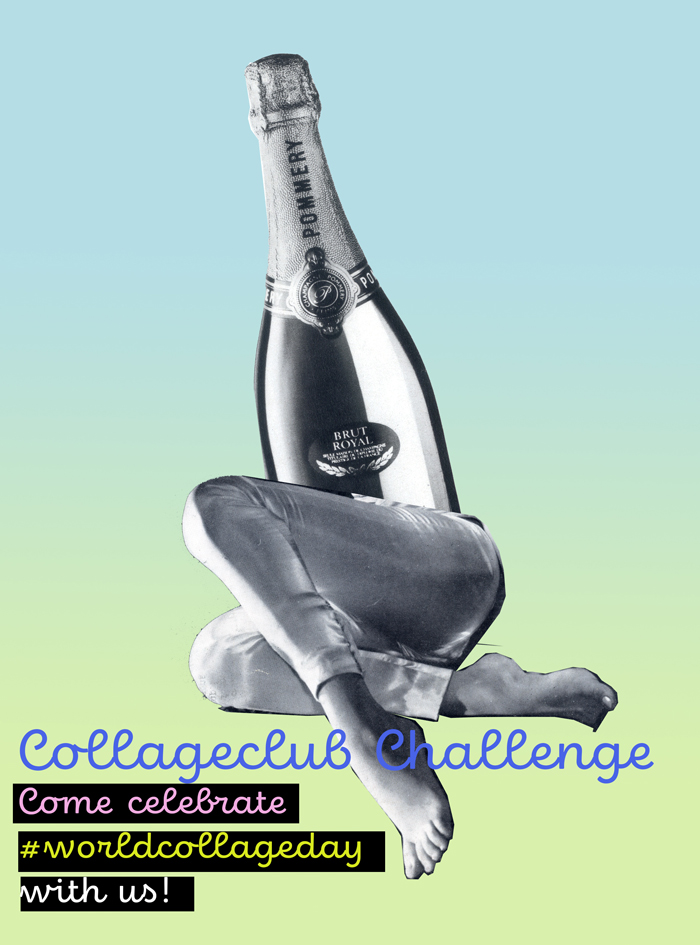 CALL TO ARTISTS
Collageclub Challenge
on Instagram
Deadline: 11 May 2018
Celebrate World Collage Day with the Collage Club. During the week of 12-18 May 2018, you will have the possibility of having YOUR analogue collage work showcased on Instagram @thecollageclub.
How to participate:
Follow the link on Instagram @thecollageclub which will be published on Friday, 11 May 2018. The link will take you to a photograph in the public domain. Post your collage and tag #collageclubchallenge and #worldcollageday.
Every day from Saturday, 12 May to Friday, 18 May, three collages will be chosen and posted.
@thecollageclub looks forward to see your collage work! Enjoy!