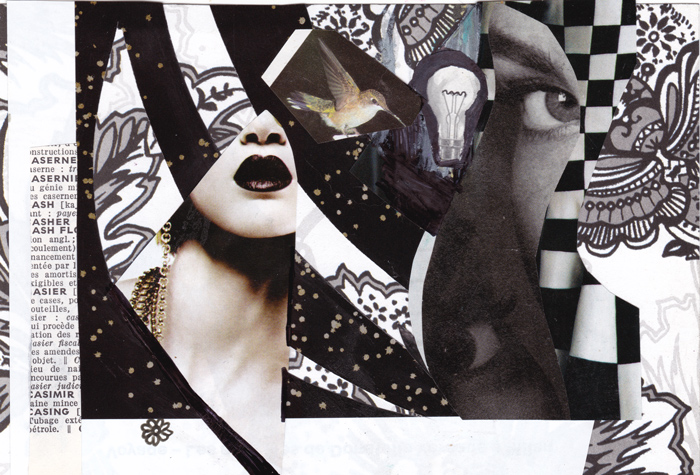 CALL TO ARTISTS
Retailles: Black-and-White Mail Art
Deadline: 28 June 2019
Québec Collage invites international collagists to send in a 5″x7″ postcard to participate in "Retailles", a collective exhibition.
The postcard must be an analog collage and mostly in black and white.
The subject is the artist's choice and the collage may be either horizontal or vertical.
Before you send it in, on the back of the postcard, write your name, country and social media handles (Instagram, Facebook, and/or website). Note: work will not be returned after the show.
Selected works will be presented at Atelier Galerie Marc Gosselin in Montreal, 10-14 July 2019.
To participate, send your work to arrive no later than 28 June 2019 to:
Jerome Bertrand Studio
586 – 5155 D'Iberville
Montreal, Quebec H2G 2A9
Canada
Please note that your work will not be returned to you.
Questions? Send a private message to Facebook @quebeccollage or an email to Québec Collage's Commissioner, Virginie Maltais HERE.
Image by Virginie Maltais