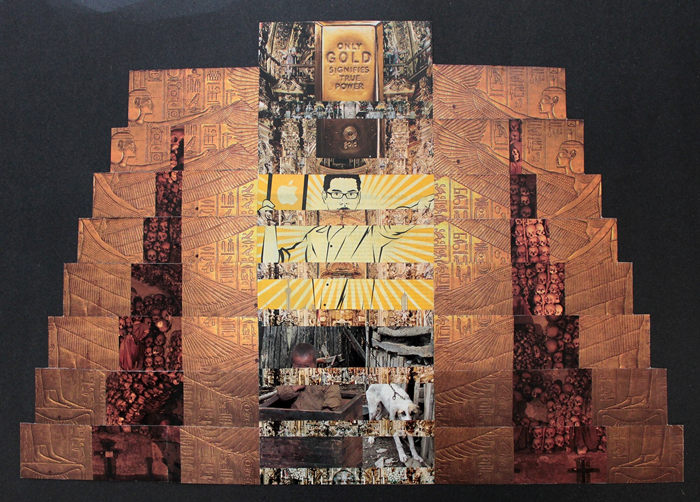 AT KOLAJ FEST NEW ORLEANS
Explore Themes & Frame Dialogue about Women in Collage
In 2016, collage artist Martha Rosler gave a video interview to Another Gaze Journal in which she summarized the challenge of being a woman and an artist. "You're talking to me because I have passed the moment of invisibility and have emerged into the later life visibility that later artists, like Louise Bourgeois, typically have. You have a career as a young woman and then when you are a middle aged woman, they don't care. And then if you manage not to die, Oh, Look, Still alive, still alive…let's talk to her." From the #MeToo movement to unprecedented political gains in the recent election in the United States, the voices of woman are getting louder and being heard more. Women are engaged in all sorts of collage making and as we see time and time again, when the axis of art history is shifted from painting to collage, suddenly the work of countless women artists becomes pivotal to understanding the evolution of art history. Dafna Steinberg will host a panel at Kolaj Fest New Orleans that presents the work of four collage artists and opens a dialogue about the role of women as makers of collage and as the subjects of collage works.
"In these difficult times, it is not always easy to make work that is conventionally appealing while also speaking to topics such as trauma and emotional issues," writes Steinberg, who will speak about making work that tackles these issues while also maintaining ideas around personal aesthetics. Beth Guipe Hall will speak about passing down of material usage through a matrilineal line and reflect on what happens when a woman ages and her work shifts with her viewpoints and political thinking.
Women making pretty/cute collages (i.e. lots of pinks and very feminine images) is a popular trend. What does it mean to make work that does not fit into this category? How is it received when it is not pretty? Is the work not taken seriously? G. E. Vogt will speak to the challenge of making difficult work as a woman. "Despite how far we've come in women's equality, there is still a hesitation in discussing women's work with the same vocabulary that we discuss men's work," she writes. "The criteria for women focuses on is it pretty, aesthetically pleasing, or cute whereas the criteria for men is more along the lines of what does it say, how did they do that, or why did they make those choices."
Some artists use fashion magazines and pornography as source material for their work. Sometimes this is a deeply intentional act of appropriating this imagery in order to comment on it, but sometimes this material is used in a spirit of Dadaism where little consideration is given to source material that is weighted with cultural meaning. How do artists develop an ethic for selecting source material that helps avoid, perhaps, unintended consequences to how their work is viewed? When images of women's bodies are used, it can mimic the sort of physical and emotional violence women face. Does the gender of the artist inform this work, how it is made, how it is viewed?
Elke Desutter will speak about the importance of doing research if you use found footage and to be fully aware of what kind of meaning these images carry with them. "By cutting images and making selections you create your own language," she writes. "You can disconnect an image from its origin and create something new. I create my own footage that I will then use in my collage works. This gives me more freedom to play with perspective and how I make choices about lighting and positioning in the pre-production."
"Women in Collage" is an opportunity to explore these themes and frame the dialogue for future conversations.
About Kolaj Fest New Orleans
Kolaj Fest New Orleans is a multi-day festival and symposium about contemporary collage and its role in art, culture, and society, July 10-14, 2019. Visit the website to learn more, see an overview of the program, and register to attend. Kolaj Fest New Orleans would not be possible without the support of Press Street, Ogden Museum of Southern Art, LeMieux Galleries, Mystic Krewe of Scissors and Glue, Antenna Gallery, Kolaj Magazine and Kasini House. Kolaj Fest New Orleans is made possible through a generous gift from Laurie and Doug Kanyer. WEBSITE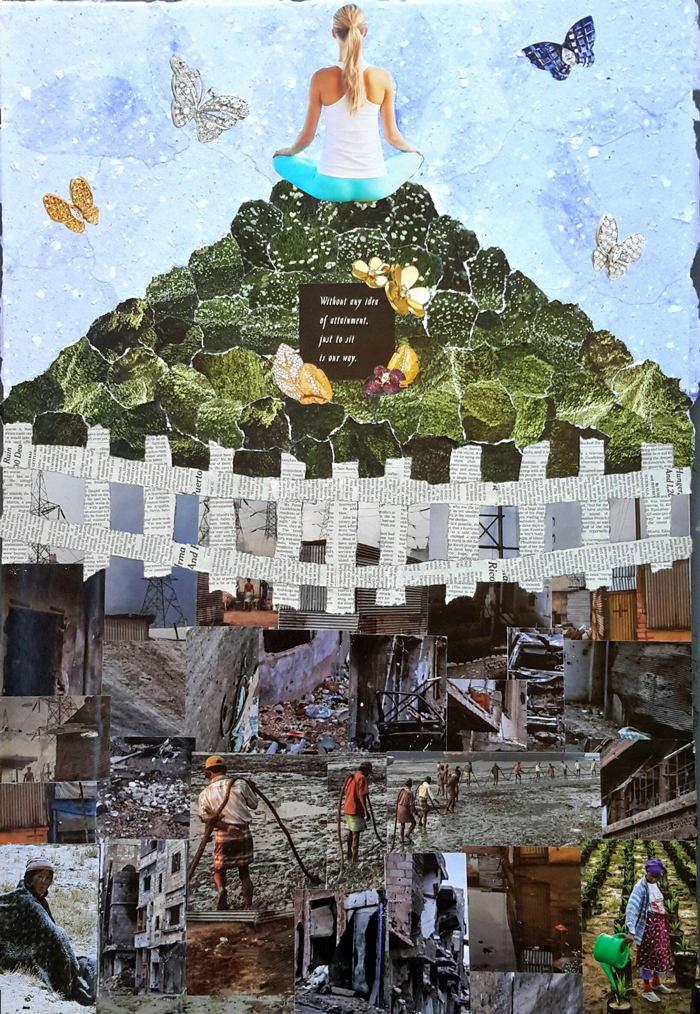 G. E. Vogt
www.aworldinpieces.com
G. E. Vogt lives and works in San Diego, California. Her original training was as a performance artist and director. Her performance pieces evolved into living collages of the materials gathered to create visceral stories for the audience. Collage is now Ms Vogt's primary medium, with a focus on political and social work. Her work has been shown in group exhibitions in California, Georgia, Michigan, Missouri, Ohio, and Washington. Her first solo show opens at Fresh Paint Gallery in La Jolla, California, later in 2019.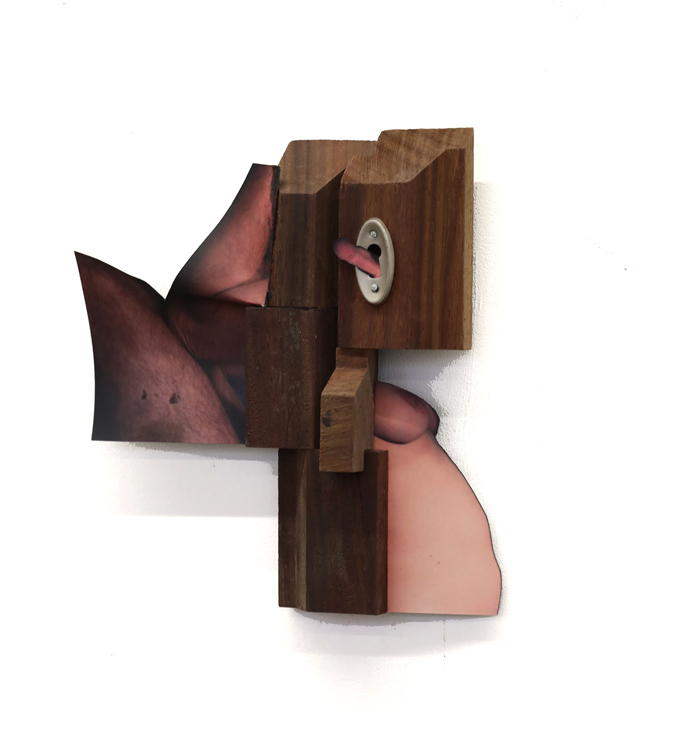 Elke Desutter
www.desutterelke.be
Elke Desutter is a mixed media artist who grew up in a small village at the Belgian coast. The village mentality is what drove Desutter to experiment in differentiating oneself. Desutter started attending art school at age 15, with studies at the Jan Van Eyck Academy in Bruges. She holds a BFA and MFA from the Royal Academy of Fine Arts in Ghent. She has been praised for the poetic imagery in her work. She has exhibited her work extensively in Belgium, as well as in Finland, Germany, Japan and The Netherlands.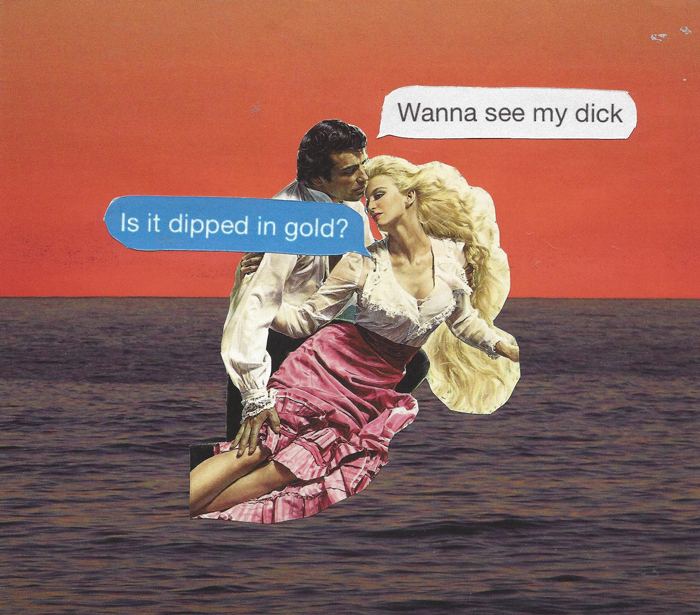 Dafna Steinberg
www.dafnasteinberg.com
Native Washingtonian Dafna Steinberg studied at Hampshire College, the International Center of Photography and Goldsmiths, University of London. She has been an artist in residence at the Vermont Studio Center, Sou'wester in Washington State and Starry Night Artist Retreat in New Mexico. Her work has been shown in both the U.S. and abroad, including Los Angeles, Miami, New York, Portland, San Francisco, and Washington, DC. She lives in Washington, DC and is an adjunct faculty member at Northern Virginia Community College.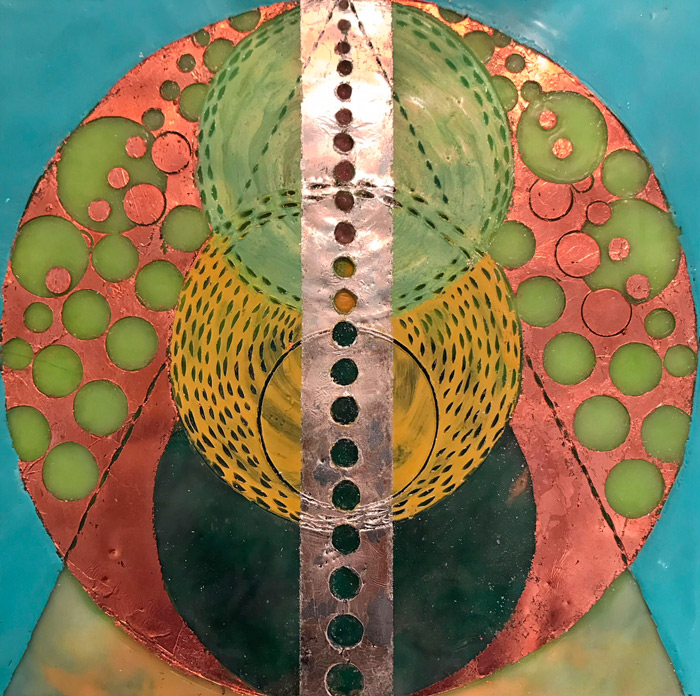 Beth Guipe Hall
www.bethguipehall.com
Continuing a lifelong interest in collage, artist and educator Beth Guipe Hall has been experimenting with encaustic since 2006 to create 2D art in three dimensions. Her pieces incorporate mixed media and successive layers of natural beeswax, both clear and pigmented, painstakingly applied by brush and sealed with heat. The work has been shown at galleries and events from New York to Miami to Hong Kong. She holds an MA in ceramics from the University of Indianapolis and maintains a studio at the Harrison Center in Indianapolis.
Images (top to bottom):
Power by G.E. Vogt
19″x26″; magazine, mat board; 2013
Just Sit by G.E. Vogt
29″x20″; magazine, newspaper, handmade paper; 2017
To Titillate #12 by Elke Desutter
9.4″x8″x1.6″; 2018
Dipped in Gold from the "I'm Willing To Lie About How We Met" series
by Dafna Steinberg
6.75″x7.75″; handcut mixed vintage paper, Tinder message screenshot; 2015
Saturn by Beth Guipe Hall
8″x8″; encaustic collage with copper and silver leaf; 2018