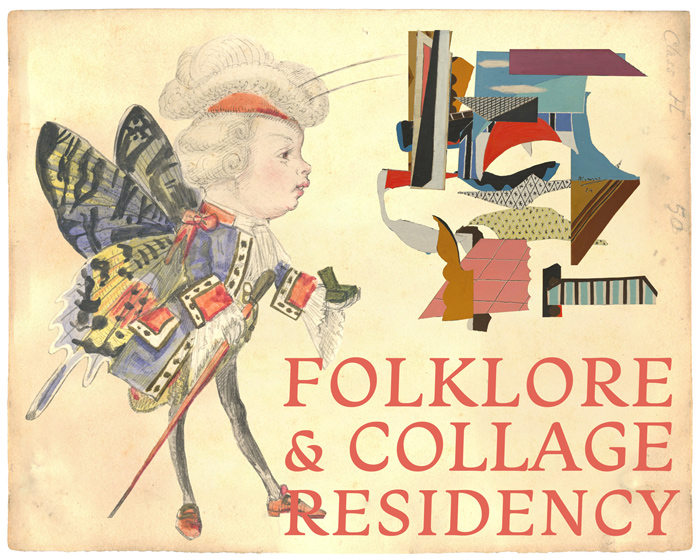 CALL TO ARTISTS
Folklore & Collage Residency: Virtual
A virtual residency centered on collage artists who want to incorporate history and folklore into their artist practice. Residents will make artwork for an exhibition and book.
Deadline to Apply: 14 May 2023. Artists are encouraged to apply well before the deadline. The in-person Residency in Knoxville is full and we are no longer accepting applications for it.
ABOUT THE RESIDENCY
Folklore is the imagination of the past as it is understood in the present. More importantly, folklore is how a community expresses itself to one another. In order for folklore to be transmitted over time, it must be nurtured. During a time when folklore is devalued by economic systems and dismissed by political power, artists play an important role in calling attention to and celebrating these important elements that shape community identity and reinforce communal ties. In times of crisis and collective trauma, these stories can be key to a community's sense of resilience and ultimate survival. By engaging with these stories, artists can play a role in activating folklore for a community and facilitating their transmission
Folklore & Collage Residency is a four-week program designed to support artists who want to develop a practice that includes folklore in their artmaking. In four virtual meetings over four weeks and through ongoing, online discussion, we will explore folklore as an idea, its role in culture, and influence on art. During the Residency, artists will identify stories from communities and make art which activates these stories. Artists will examine the work done previously by artists in Residencies in Scotland and Tennessee to develop a series of strategies for making collage that is in conversation with folklore relevant to their own community.
Designed for collage artists, professional development sessions focus on artist practice: topics include Collage in Theory; Copyright & Appropriation; Developing Context; Collaboration; and Collage in Presentation. Using stories they identify from their own communities, Residents will make a body of work (a collage or series of collages). From this body of work, a large-format print will be shown in exhibition at MERZ Gallery in Sanquhar, Scotland in September 2023 as part of the Celebration of Folklore. After the residency, work from this body of work and a statement (or story) for inclusion in a book about folklore will be published by Kolaj Institute in 2024.
This Residency is part of Kolaj Institute's Folklore Program. Learn more about the Folklore Program HERE.
WHO IS THIS FOR?
Folklore & Collage Residency: Virtual is virtual/online residency centered on collage artists who want to develop their artist practice. Residencies are intended for self-motivated artists, regardless of the stage in their career, who want to develop their practice by exploring a topic or working method and collaborating with others to produce a final product and who want to develop a practice of working with folklore to create and present art that embeds itself in non-traditional spaces and speaks to a general community about contemporary issues.
Residencies are open to any artist over the age of 21 from anywhere in the world. We look for artists who have a developed sense of practice (even if it is an emerging one) and those who have a strong connection to a community. People of color, indigenous people, and members of queer communities are encouraged to apply.
COST
The cost of the residency is $750 USD. No artist will be turned away for lack of funds and the organizers will work with artists to build a financial aid package.
RESIDENCY LOGISTICS
The Residency takes place in 5 sessions starting Tuesday, 20 June and ending Thursday, 13 July 2023.
Artists are expected to attend all scheduled sessions and be active participants in the community. We use online tools such as Zoom, Slack, and Google Docs to communicate and share information prior to and after the Residency. Technical support is available as needed.
HOW TO APPLY
Complete the application via Submittable HERE.
APPLICATION PROCESS
The submission process asks applicants for:
• Contact information
• Artist or Writer Bio (50-250 words)
• Statement of Artist or Writer Practice (50-300 words)
• 5-7 images of artwork or samples of writing
QUESTIONS
If you have questions, send an email.
---
GUEST ARTISTS
Jennifer Evans
Jennifer Evans of Denver, Colorado works in several media: paper collage, found object mosaic and assemblage, textiles and mixed media. A quote from the artist Luchita Hurtado, "Everything in this
world, I find, I'm related to" captures the essence of Evans' approach to her art. While not a classically trained artist, she draws inspiration from diverse sources, including folklore (which was her major at the University of California, Berkeley) as well as ancient traditions, such as Australian aboriginal spirituality, African griottes and minkisi, Mexican milagros, Native American folklore, Swedish traditions as well as the
Buddhist ancestral roll call. Contemporary concepts of feminism and cultural inequities combine with these traditions as inspirations for her artwork.
Evans has shown her work at The Art Students League of Denver, The Highland Park Art Center, and the Spark Gallery in Denver. Her altered book, Reading Circles, appeared in Studio Visit, Volume 32. Recently she was featured in an article in Wabash Magazine . Her work, including "The Blue Women Series" (a 100+ series of cut-paper collages), can be seen on her Instagram page.
CoCo Harris
As a multidisciplinary artist who straddles the literary and visual arts, CoCo Harris is driven by history, and the desire to tell the collective human story. She is a photo-based visual artist who employs photography and other media to build culturally-revisionist narratives that fill in the blanks, reimagines –and is curative. Whether photo-essays, visual memoir, or collage, her work seeks to revise history while unearthing and adding new layers to untold narratives. Harris aims to create/bridge awareness to the irrefutable connections between the past and the present in our American narrative.
Before focusing on the arts, she was an intellectual property law professional running her own patent law firm until recently. On the other side of her life and brain, Harris received her MFA in Fiction and is the Founding Editor/Publisher of Telling Our Stories Press—a literary imprint with a series of anthologies showcasing the art of short memoir. As a screenwriter, she churns scenarios from her life into TV sitcoms; and is a curator of film shorts for Stowe Story Labs and the Vermont Film and Music Festival.
Her recent exhibitions include "Many Americas: Art Meets History" at the Wilson Museum at the Southern Vermont Arts Center in Manchester, Vermont; and "Allegories, Renditions and a Small Nation of Women" at the Sarah G. Smith Gallery at Yale University.
CoCo Harris is a Southern artist from Atlanta, with a studio practice in Greenville, South Carolina, where she is continually posing new questions to old ideas across genres and art forms. www.cocoharris.com
FACULTY
Ric Kasini Kadour
Ric Kasini Kadour, a 2021 Andy Warhol Foundation for the Arts Curatorial Fellow, is a writer, artist, publisher, and cultural worker. Working with the Vermont Arts Council, Kadour curated four exhibits: "Connection: The Art of Coming Together" (2017) and Vermont Artists to Watch 2018, 2019 and 2020. In 2017, he curated "The Art of Winter" at S.P.A.C.E. Gallery in Burlington, Vermont. In 2018, Kadour curated "Revolutionary Paths: Critical Issues in Collage" at Antenna Gallery in New Orleans, which bought together collage artists whose work represents the potential for deeper inquiry and further curatorial exploration of the medium; followed in 2019 by "Cultural Deconstructions: Critical Issues in Collage" at LeMieux Galleries in New Orleans, which furthered the conversation. Since 2018, he has produced Kolaj Fest New Orleans, a multi-day festival & symposium about contemporary collage and its role in art, culture, and society. As Curator of Contemporary Art at Rokeby Museum in Ferrisburgh, Vermont in 2019 and 2020, he curated three exhibitions, "Rokeby Through the Lens" (May 19-June 16, 2019), "Structures" (August 24-October 27, 2019), and "Mending Fences: New Works by Carol MacDonald" (July 12-October 25, 2020). He also curated "Contemporary American Regionalism: Vermont Perspectives" (August 17-October 20, 2019); "Where the Sun Casts No Shadow: Postcards from the Creative Crossroads of Quito, Ecuador" (November 1-30, 2019); and "Many Americas" (August 20-November 27, 2022) in the Wilson Museum & Galleries at the Southern Vermont Arts Center. "The Money $how", co-curated with Frank Juarez, was presented at the AIR Space Gallery at Saint Kate-The Arts Hotel in Milwaukee, Wisconsin (April 10-September 12, 2021). For Birr Vintage Week & Arts Festival in Birr, County Offaly, Ireland (August 13-20, 2021), he curated "Empty Columns Are a Place to Dream", which traveled to the Knoxville Museum of Art in January-February 2022. At 516 ARTS in Albuquerque, New Mexico, Kadour co-curated with Alicia Inez Guzmàn two exhibitions: "Many Worlds Are Born" (February 19-May 14, 2022) and "Technologies of the Spirit" (June 11-September 3, 2022). In 2023 at the Knoxville Museum of Art, Kadour curated "Where the Sun Casts No Shadow: Postcards from the Creative Crossroads of Quito, Ecuador" (January 9-February 16, 2023) and "Mystical Landscape: Secrets of the Vale" (March 17-May 28, 2023), which will travel to MERZ Gallery in Sanquhar, Scotland in September 2023. Kadour is the editor and publisher of Kolaj Magazine. He has written for a number of galleries and his writing has appeared in Hyperallergic, OEI, Vermont Magazine, Seven Days, Seattle Weekly, Art New England (where he was the former Vermont editor) and many others. Kadour maintains an active art practice and his photography, collage, and sculpture have been exhibited in and are part of private collections in Australia, Europe and North America. In January-February 2020, he was artist-in-residence at MERZ Gallery in Sanquhar, Scotland. He holds a BA in Comparative Religion from the University of Vermont. Kadour splits his time between Montreal and New Orleans. www.rickasinikadour.com
---
PARTNERS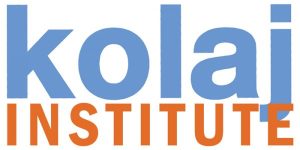 About Kolaj Institute
The mission of Kolaj Institute is to support artists, curators, and writers who seek to study, document, & disseminate ideas that deepen our understanding of collage as a medium, a genre, a community, and a 21st century movement. We operate a number of initiatives meant to bring together community, investigate critical issues, and raise collage's standing in the art world. www.kolajinstitute.org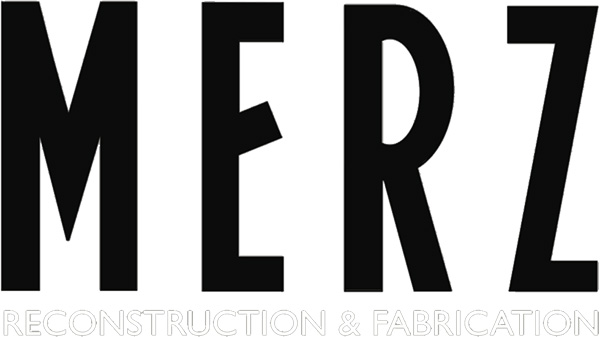 About MERZ Gallery
Located in the former lemonade factory in Sanquhar, Scotland, MERZ is the project of artist and filmmaker David Rushton, who is developing once derelict and neglected sites into art spaces. In addition to MERZ, he has turned a former abattoir into ZIPStudio for local and visiting artists and the Museum of Model Art. Also on site are the art-houses dedicated to Kurt Schwitters and Hannah Höch for short stays (with kitchen, shower and toilet), a second small studio with accommodation (Tadpole), a pop up cinema/further exhibition or studio space (No 5), and an unheated studio and sculpture green in addition to the work-shed and yard around the MERZ gallery and Bothy. MERZ is the permanent home to the Schwitters' Army Collection of Collage Art. MERZ also sponsors a Gallery Residency Program supported by the National Lottery through Creative Scotland. www.merz.gallery