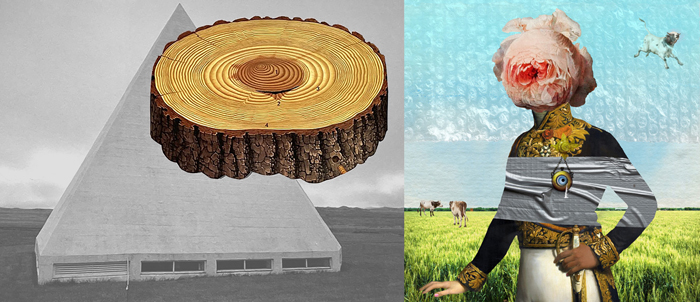 SYMPOSIUM AT KOLAJ FEST NEW ORLEANS 2023
Towards a Phenomenology of Collage: Thinking about the Medium
with Ron Buffington and Ashley Pryor Geiger
Kolaj Fest New Orleans is a multi-day festival and symposium about contemporary collage and its role in art, culture, and society, 7-11 June 2023. Visit the website to learn more, see an overview of the program, and register to attend.
"Collage has become the ubiquitous creative principle for artists, musicians, filmmakers, poets, academics, etc., transcending its status as a medium," write Ron Buffington and Ashley Pryor Geiger. "We wish to demystify the tenets of critical theory, and in so doing to share the powerful creative strategies that ensue and that nourish our own practices. While it may be true that the visual and textual are different orders of thought, we aspire towards a harmonious relationship between incommensurable ways of giving form to ideas. In our experience this is inherently beneficent."
Despite its increasing legitimacy and recognition as a fine art, collage remains under-theorized. This may not be a bad thing for many, even a welcomed relief, but we think it is a missed opportunity to elevate the status of collage. We believe that a careful exploration and exposition of collage ideas and practices would benefit anyone interested in the play and pathos of materials, the construction of estranged and chimerical images, and practical strategies for the production of imponderable ideas.
In his landmark essay, "The Object of Post-Criticism" (1983), Gregory Ulmer made an important first step toward developing an ontology of collage, that is, a description of the nature and being of collage. On this panel, Buffington and Pryor Geiger will introduce Ulmer's ideas and present their own artwork as a way to start a discussion about phenomenology as a corrective to the ontology of collage.
Buffington and Pryor Geiger write:
While we find Ulmer's work illuminating on many fronts, it is unapologetically indebted to post-structuralist philosophy in its conception and articulation. Not surprisingly, Ulmer's work can be off-putting to many readers who might otherwise be interested in the inner workings of collage. As artists who are conversant with post-structuralist philosophy, we are well-positioned to both translate Ulmer's contributions to a general audience, as well as to expand upon and even challenge some aspects of his work.
Ulmer defines collage in terms borrowed from the 20th century Belgian collective Group Mu: "To lift a certain number of elements from works, objects, preexisting messages, and to integrate them in a new creation in order to produce an original totality manifesting ruptures of diverse sorts" (95). This prospect of "manifesting ruptures" is central to the ontology of collage we advocate. For us collage is an operation, one that does not simply tolerate rupture but ensues from it. The fragments of a collage are held together and apart at once. Group Mu describes this phenomenon thusly: "Each cited element breaks the continuity or the linearity of the discourse consists of never entirely suppressing the alterity of these elements" (99).
Though the theories around which Ulmer's text pivots—concepts such as trace, rupture, graft, and parasitism—have roots in post-structuralism, we believe they can be rehabilitated. We intend to augment Ulmer's proto-ontology with descriptive phenomenology, drawing on our own collage practices to inquire into the following: What is the phenomenology of the trace, and does it suggest a particular form of "appearance"? How might the concept of "graft"—which Jacques Derrida described as the "sustained, discrete violence of an incision…through which two texts are transformed, deform each other, contaminate each other's content, tend at times to reject each other, or pass elliptically one into the other"—enrich our understanding of "gluing" (the physical and metaphorical "attachment" of collage fragments)? What makes makes the "rupture" generative rather than destructive? How do post-structuralist models of parasitism suggest novel approaches to combination?
Kolaj Fest New Orleans is a multi-day festival and symposium about contemporary collage and its role in art, culture, and society, 7-11 June 2023. Visit the website to learn more, see an overview of the program, and register to attend.
ABOUT THE PANELISTS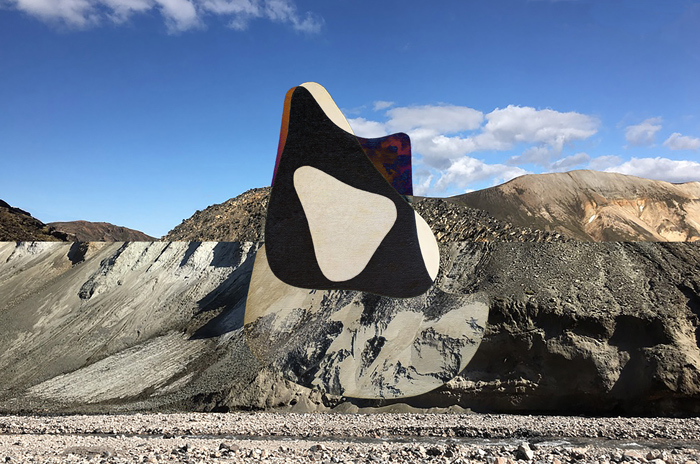 Ron Buffington teaches Painting and Drawing at the University of Tennessee in Chattanooga, where he served as head of the department for six years. He holds an MFA from the College of Design, Architecture, Art, and Planning at the University of Cincinnati. Buffington's work has been featured in numerous curated exhibitions, including at Watkins College of Art and the Cheekwood Museum in Nashville, Tennessee; the Knoxville Museum of Art in Tennessee; Muse in Philadelphia, Pennsylvania; and Gray Contemporary in Houston, Texas. He has also participated in residencies at the Banff Centre for Arts and Creativity in Alberta; Mudhouse in Agios Ioannis, Crete; SÍM (Reykjavik) and Fjúk (Husavik) in Iceland; the Vermont Studio Center in Johnson; Yaddo in Saratoga Springs, New York; and MERZ in Sanquhar, Scotland.
Ashley Pryor Geiger is a photographer and digital artist specializing in collage. She resides on a small homestead farm in rural northwest Ohio. Her recent work is dedicated to capturing and preserving the largely forgotten rural landscapes of Fulton County, Ohio. Her work has been widely published and exhibited. Most recently her work appeared in "Mythical Landscape: Secrets of the Vale", which was shown at MERZ Gallery as part of the 2022 Festival of Folklore in Sanquhar, Scotland before traveling to the Knoxville Museum of Art in Tennessee. Ashley holds a Ph.D. in Philosophy and is an Associate Professor of the Humanities at the University of Toledo.