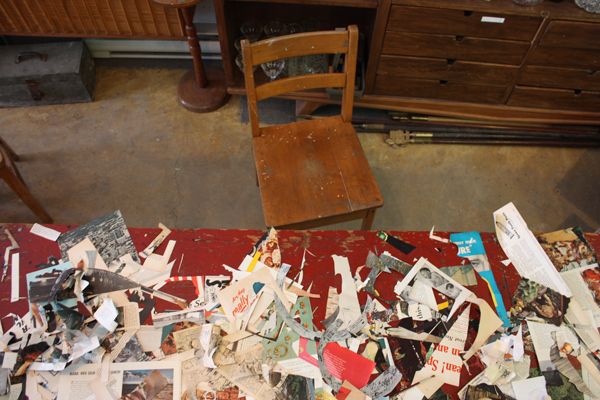 Kolaj Magazine contributor Billy Mavreas writes about collage culture:
The dada tweet, the belaboured carved totem, the nostalgic weeping, the pure array of form, the display of found meaning, the idle joke, the obsessive shavings: Whichever is your mainstay, the whole is compulsory to our world. We move through blurs of input so thoroughly that it's only fair to attempt a weaving of caught fragments.
"Collage is contemporary. It has no choice but to be so."
To read the entire article, SUBSCRIBE to Kolaj or PURCHASE ISSUE TWO .