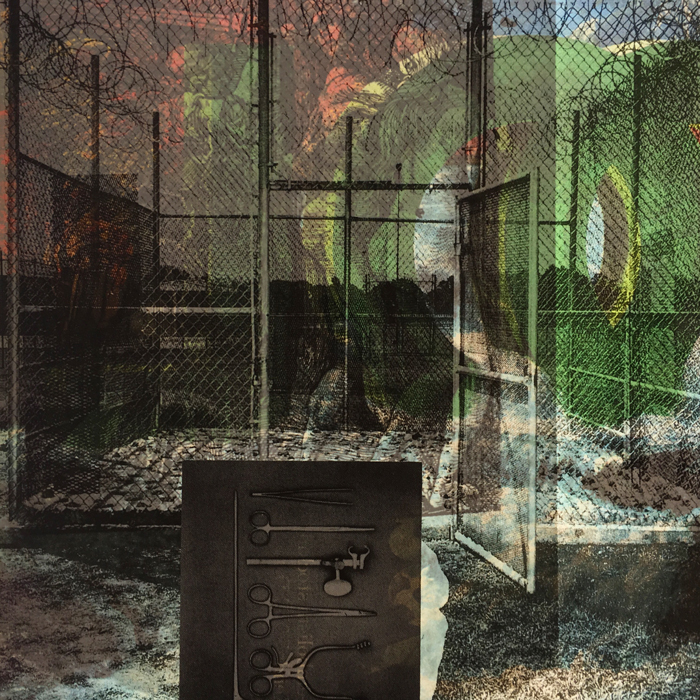 FROM KOLAJ 28
Andrea Burgay Interviews Clive Knights
Clive Knights has recently begun to explore the potency of what he calls "light-ray excavation". An LED light table allows the exploration of collage relationships through the depth of layered images, as well as across the surface. In this interview, he discusses what this technique reveals and how it relates to his architectural design teaching and practice.
This conversation between artists Clive Knights and Andrea Burgay evolved from a discussion planned for Kolaj Fest New Orleans. Introducing the atypical collage practices of both artists, the dialogue focuses on the use of physical methods of excavation as a metaphor for ideas that drive their work. Part One, Burgay's interview with Knights, appears in Kolaj #28. Part Two, in Kolaj #29, will feature Knights interviewing Burgay.
This interview of Clive Knights by Andrea Burgay appears in Kolaj 28. To see the complete article, SUBSCRIBE to Kolaj Magazine or Get a Copy of the Issue.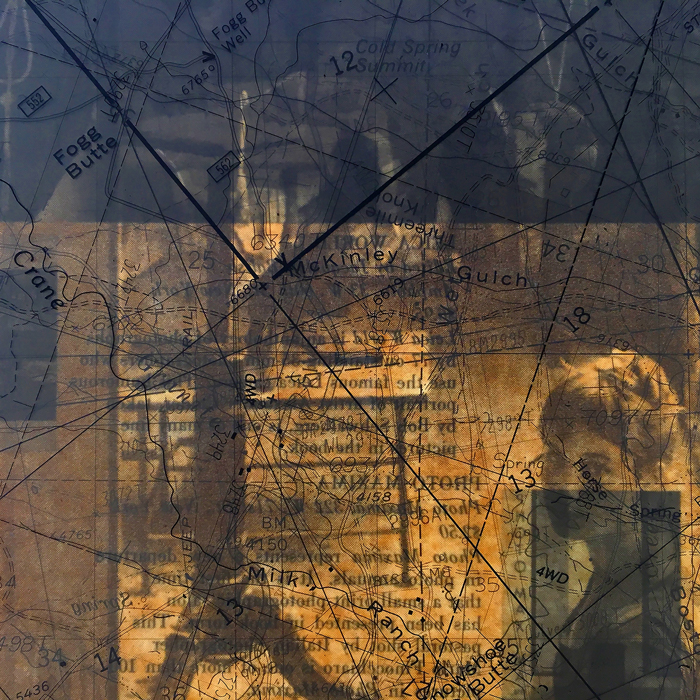 Based in Portland, Oregon, Clive Knights is a collage artist and printmaker, as well as a Professor of Architecture and the Director of the School of Architecture at Portland State University. For over three decades, he has deployed collage techniques in his teaching as a way of teasing out imaginary settings with depth and character from the flatness of a sheet of paper. He has exhibited his collages, monotypes and architectural drawings internationally since inclusion in the 1985 Venice Biennale. National venues have included the Tacoma Museum of Art and participation in juried group shows at galleries and art centers across sixteen states. His article, "Stranger at the Studio Table", about architecture and collage was published in Kolaj #17. His work was also included in Collage Artist Trading Cards, Pack 5, Cut Me Up #2, and Oltre Collage Fanzine #3. Learn more at www.cliveknights.com.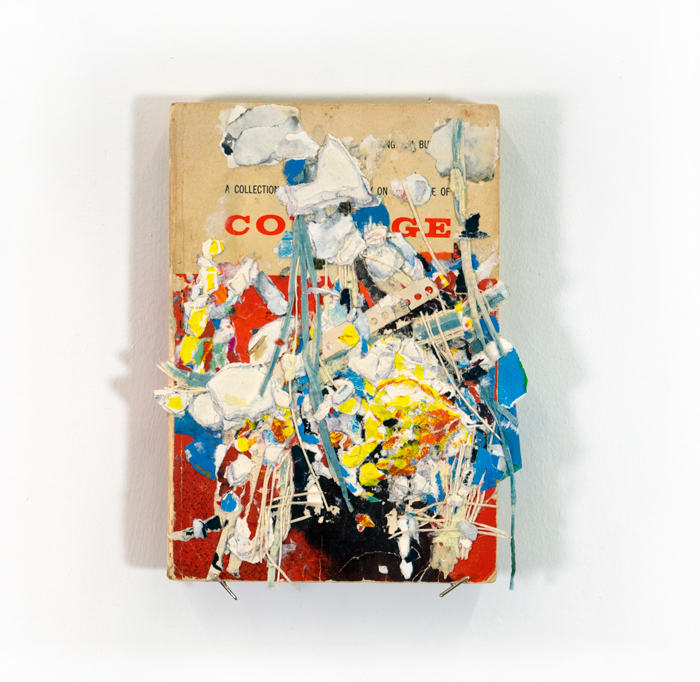 Andrea Burgay holds a BFA from the School of Visual Arts in New York. She has exhibited nationally and internationally including; Unimedia Modern Contemporary Art (Genoa, Italy), Galerie Zurcher (Paris, France), BRIC Gallery, Flux Factory, Groundfloor Gallery, Outlet, Materials for the Arts, and STOREFRONT Bushwick (all in New York). She is a recipient of a number of awards and residencies including A.I.R., Brooklyn, The Wassaic Project Fellowship Award, Wassaic, New York and The Kimmel Harding Nelson Center for the Arts, Nebraska City, Nebraska. She recently completed a residency at the Eileen S Kaminsky Family Foundation in Jersey City, New Jersey. She is the founder and publisher of Cut Me Up, a participatory collage magazine and curatorial project, on which she spoke at COLLAGE::BOOKS in Montreal, 4 October 2019. Originally from Syracuse, New York, Burgay lives and works in Brooklyn, New York. Find out more in the Kolaj Magazine Artist Directory and at www.andreaburgay.com.