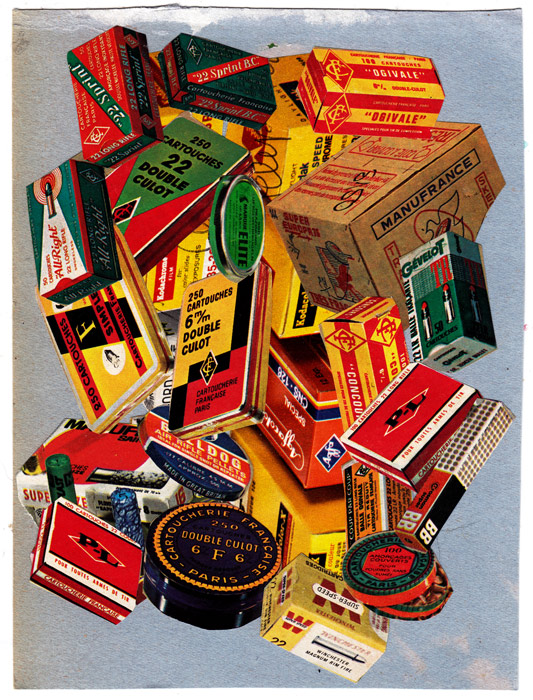 ETAMPES, FRANCE
Julien Ratouin studied Art History at university, with a specialty in Art Therapy. His working travels took him from creating workshops for children with cancer and for the elderly to being a corporate communications executive in Singapore. He is a kitchen planner now and "will continue to cut and paste for fun!". He also has done collaborative collage work with Liz Cohn and Fred Free. You can find out more at his Tumblr page.
Ratouin's portfolio appears in Issue Four where Ric Kasini Kadour writes,
"Collage activates memories," [Ratouin] writes. For him, the medium is an opportunity to investigate unexpected associations and "explore kinds of new language"…What is remarkable about his compositions is that they work so well from nearly every angle.
To read more about Julien Ratouin, purchase Issue Four or SUBSCRIBE to never miss an issue.
Image:
Ideal for Single Shot
by Julien Ratouin
6.3″x4.7″
collage on blue paper
2012