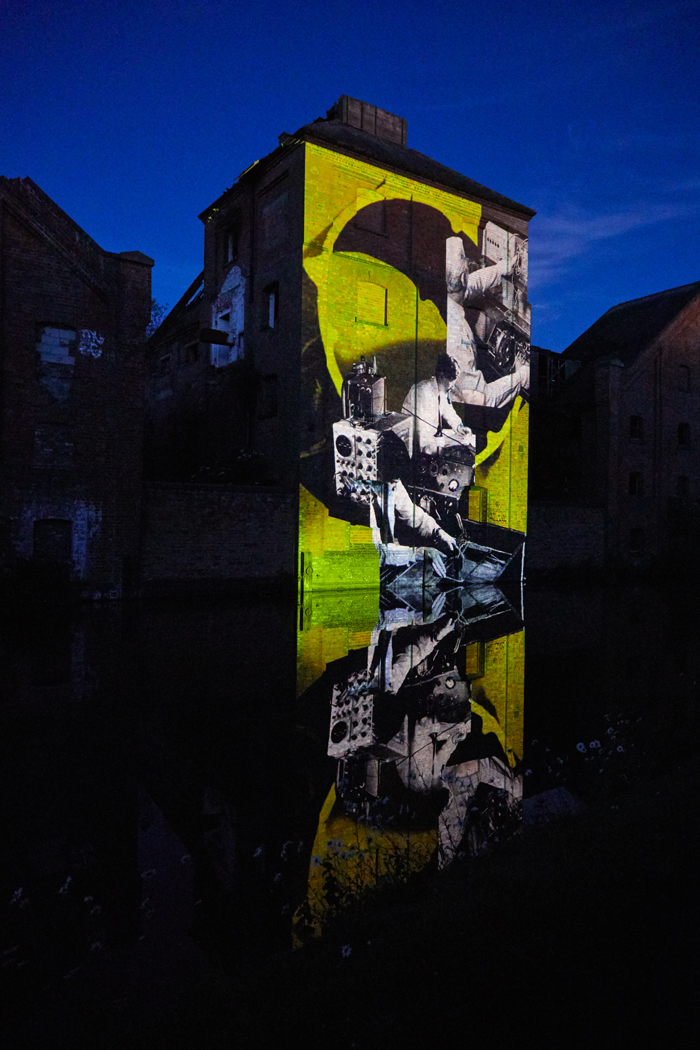 FROM KOLAJ 28
Going Big: Mark Murphy
A broken clock at the park keeper's house of Langley Park in Sandwell, England inspired Mark Murphy's series of collages about the social and industrial history of the area. "The stopped clock led me to think about how photography freezes moments in time and how my collage practice uses disparate images that are moments from different eras that I combine to make work that exists in its own time," said Murphy. Using history archives, Murphy made nine large paste-ups that he placed in and around the park. The series was commissioned by the Forge Artist Open Call Programme which invited area artists to make work for the Blast! Festival, a multifaceted, summer event where artists, photographers and curators are invited to "develop projects and collaborate with communities to present stories about everyday life." As viewers made their way through the park, they were rewarded with a massive projection on the building's facade.
This article appears in Kolaj 28 and is part of the series, "Going Big." Over the next year, Kolaj Magazine is publishing a series of articles that investigates the strategies and approaches artists use to go big, increase the scale of their work, and engage with the larger art world.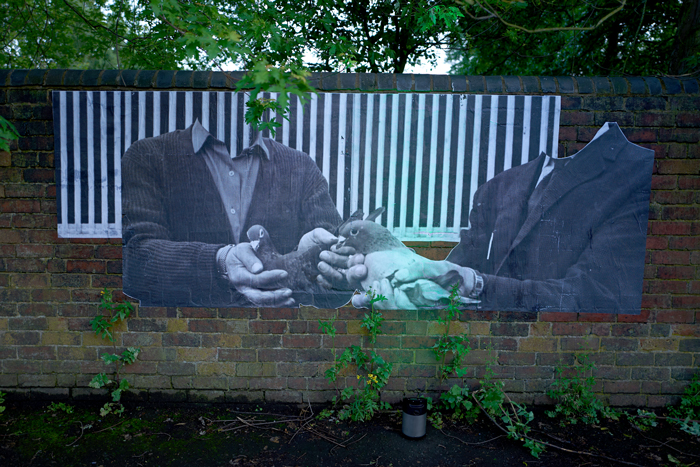 "Working at this scale with these mediums was a new approach for me," said Murphy. "Encouraged by Erik Kessels in a Multistory masterclass to 'get out of my comfort zone', I used my Blast! commission as an opportunity to try new approaches and ways to show my collage work. I was inspired by the worldwide collage community, the international street art scene (paste-ups and large scale murals), projection works by Krystof Wodizcko and the beauty and grandeur of the built (sometimes derelict) environment and canals."
To see the complete article, SUBSCRIBE to Kolaj Magazine or Get a Copy of the Issue.
Mark Murphy is an artist, designer and musician, who operates an independent graphic design studio, surely creative design. Murphy is a member of the Instagram group @thecollageclub. He lives and works in Birmingham, United Kingdom. See more of his work on Instagram @moif_collage and online at markmurph.co.uk and www.surely.uk.com.