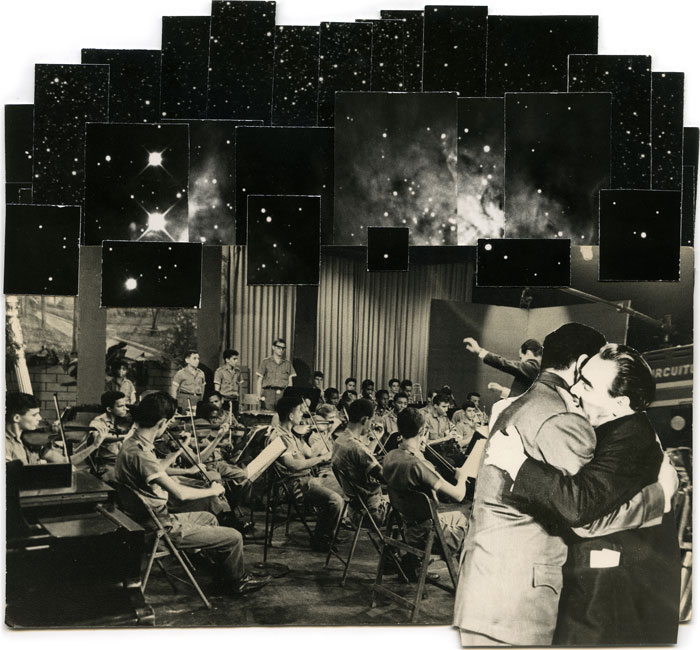 FROM KOLAJ 30
An Exercise to Dust Memories
In Kolaj 30, Yenny Hernández Valdés writes about the collage work of Cuban artist Ricardo Miguel Hernández:
For several years, the artist conducted experiments on the variability of "the real", starting with the finite object of a photograph of the "other" (which Hernández purchased or negotiated access from the subject), which led in turn to the sublime, the irrational, and, simultaneously, the constructed truth, thus giving rise to the most diverse, strange and eccentric, perhaps, semiotic readings.
To read the full article in Kolaj #30. PURCHASE THE ISSUE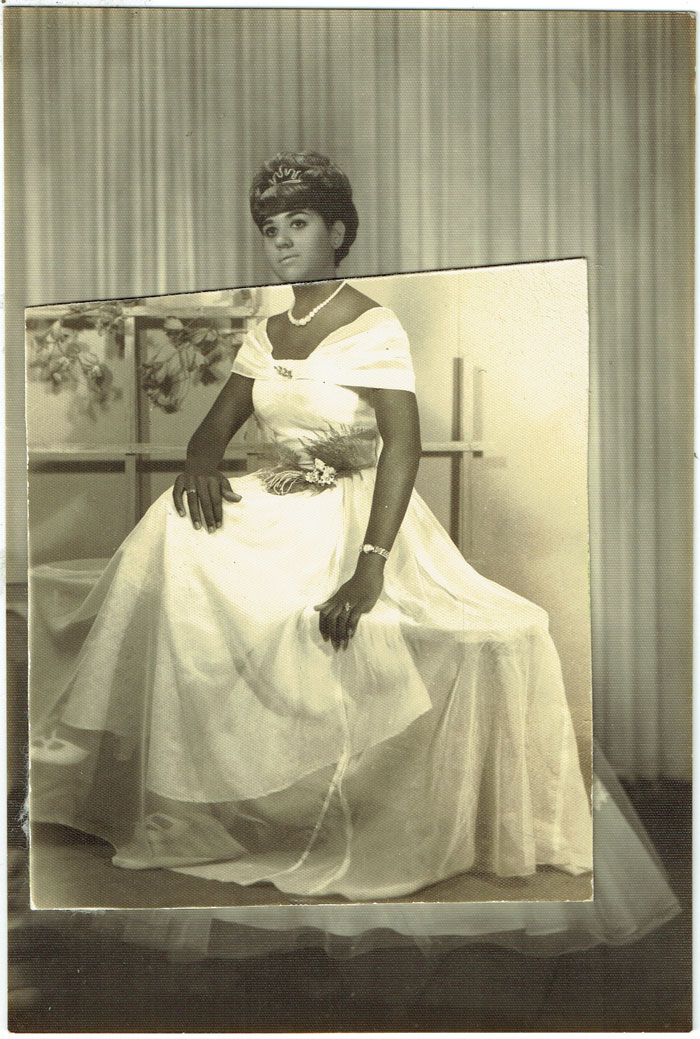 "When Memory Turns to Dust" is a broad series in Hernández's career. It is a macrocollage of photographs—or photo collages—that have been torn, pierced, mutilated, and fully intervened on by the artist. He accumulated old photographs, dated between the 1920s and 1980s. He classified them by themes, dimensions, formats and representation possibilities. In this process, even the smallest stain or breakage caused by the passage of time, or by human action, is of interest.
To read the full article in Kolaj #30. PURCHASE THE ISSUE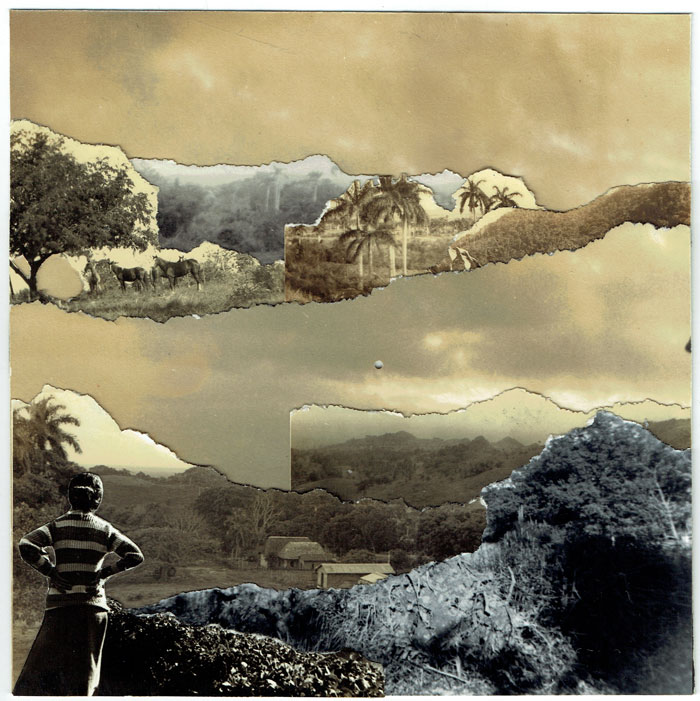 Ricardo Miguel Hernández Acevedo studied at the Cátedra Arte de Conducta, founded and directed by Tania Bruguera. He has had several solo exhibitions in Cuba and Italy and his work has appeared in group exhibitions in Brazil, Cuba, Italy, Mexico, Spain and the United States. His awards include first prize at the 4th National Alfredo Sarabia Memorial Photography Biennial in Havana; prizes at the 2nd and 14th International Festivals of Video Art in Camagüey, Cuba; and a Creation Study Scholarship from Cuba's Visual Art Development Centre. His work is in the permanent collections of the Hood Museum of Art, Dartmouth College; the North Carolina Museum of Art; and Fondazione Sicilia's Palazzo Branciforte in Palermo. The artist lives and works in Havana, Cuba. Learn more at www.ricardomiguelhernandez.com and on Instagram @r.miguelon84
Yenny Hernández Valdés holds a BA and MA in Art History from the University of Havana. She received an Honourable Mention in 2016 from the International Association of Art Critics. She co-authored Experiencias culturales en el Palacio del Segundo Cabo: estrategias para la participación, la interpretación y la creación [Cultural Experiences in the Palacio del Segundo Cabo: Strategies for Participation, Interpretation and Creation] and Yuniel Delgado Castillo: Selected Works (both 2018). She is also the compiler of Coloquios Presencias europeas en Cuba: Memorias 2017-2018 [Colloquia European Presences in Cuba: Memories 2017-2018]. She has written for a number of Cuban magazines including Arte Cubano, Noticias de Arte Cubano, CdeCuba, Magenta, and Negra and for websites including Art on Cuba, Esquife, La Jiribilla, Cuban Art News, and Circuito Líquido.