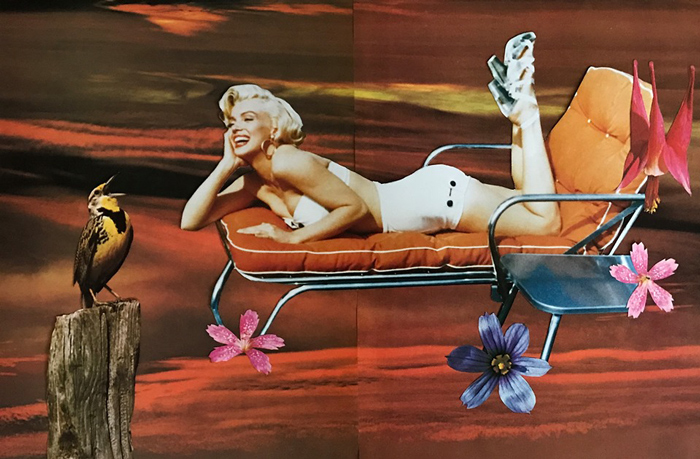 COLLAGE EVENT
Arts Council New Orleans' Virtual CraftyHour
Hosted by Ella Campbell
Online: Fridays, 5PM CDT (2200 UTC)
On Friday afternoons at 5PM CDT (2200 UTC), join Ella Campbell on behalf of Arts Council of New Orleans for a Virtual Collage Happy Hour. The meetings will happen on Zoom. The weekly announcement, including the Zoom Meeting ID, is posted on Facebook. Search for Crafty Hour with Arts Council New Orleans.
Also, each week, sign up via Google Doc before Friday at Noon CDT (1700 UTC) to get a collage print-out booklet emailed as part of your supplies! Sign up HERE.
You also have the ability to sign up for $10 a month and help Arts Council New Orleans keep bringing free, creative content, and supporting the creatives and artists of New Orleans. Learn more about Arts Council New Orleans HERE.
About Ella Campbell
Ella Campbell is the Membership Coordinator for Arts Council New Orleans. She holds a Bachelor's degree in Jazz Studies from Michigan State University and is currently working on a Master of Arts Administration at the University of New Orleans. Campbell also manages the retail space for Tchoup Industries, an environmentally conscious, woman-owned and operated travel accessory company in New Orleans' Lower Garden District. Campbell is also a saxophonist who was featured in Downbeat Magazine in 2010. She lives and works in New Orleans. Learn more on Instagram @ellabystarlight