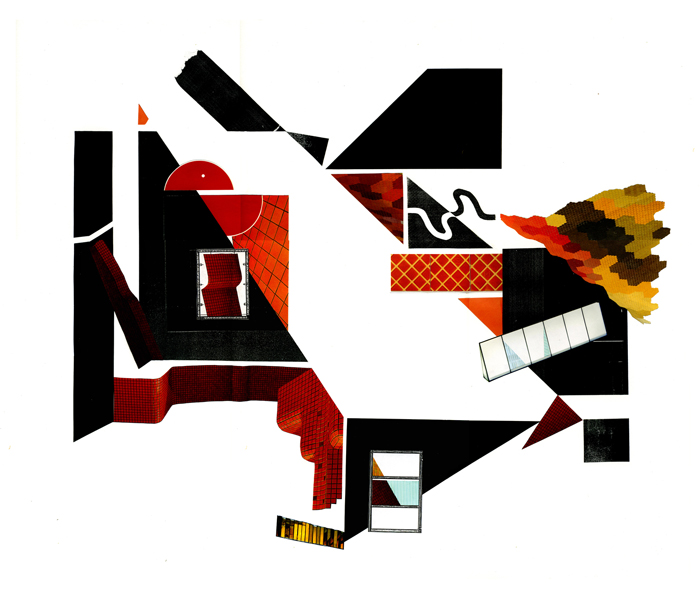 31 July-2 August 2015
Opening reception: Friday, 31 July, 4-8PM
Kolaj Magazine is proud to be represented at Collectif Blanc's "Édition Pop-Up Collage", a two-site, three-day event presented in conjunction with Galerie Espace Projet that "celebrates the myriad forms and formats of collage."
Collectif Blanc says:
The Montréal collage-making scene is flourishing and sits at the forefront of today's unique contemporary art and design communities. The creativity, spontaneity and dynamic intervention implicit in the medium could not fit our current time any better, as information seems to be more fragmented than ever before. Collage is the cut-and-paste medium, the drag-and-drop medium, mirroring back to us actions we can no longer live without. New forms of collage are also inspired by Surrealist, Constructivist, Pop and Dadaist aesthetics and codes.They speak to contemporary social and aesthetic concerns using dreamlike and playful constructions and the politically infused expressions of our collective memory. Collage is a ripe platform for dynamic collaboration.
Featuring over 40 area designers and artists, Pop-Up Collage kicks off with a vernissage at the gallery on Friday evening. Over the weekend, at the gallery and Place de Castelnau, visitors can attend workshops by four collage artists, purchase current and back issues of Kolaj Magazine and peruse publications by Montreal's FORMATS Bookstore. Workshops are being presented on Saturday by Charles-Étienne Brochu (11AM) and Marie-Douce St-Jacques (aka La Xenakiss, who was featured in an Artist Portfolio in Kolaj Magazine Issue 12) (2PM); and on Sunday by Marc-Antoine K. Phaneuf (11AM) and Sophie Jodoin & Pascaline Knight (2PM).
Place de Castelnau is on De Castelnau Street East between Drolet Street and De Gaspé Avenue in the Villeray neighbourhood and is a short walk from both the Jean-Talon and De Castelnau Métro stations.
---
INFORMATION
Galerie Espace Projet
353 Villeray Street
Montreal, Quebec H2R 1H1 Canada
(514) 439-9337
Hours:
Friday, 31 July: 4-8PM
Saturday & Sunday, 1-2 August: 10AM-4PM
Image:
Red Benedetta carrelage
by La Xenakiss
collage on paper
2012
Image courtesy of the artist