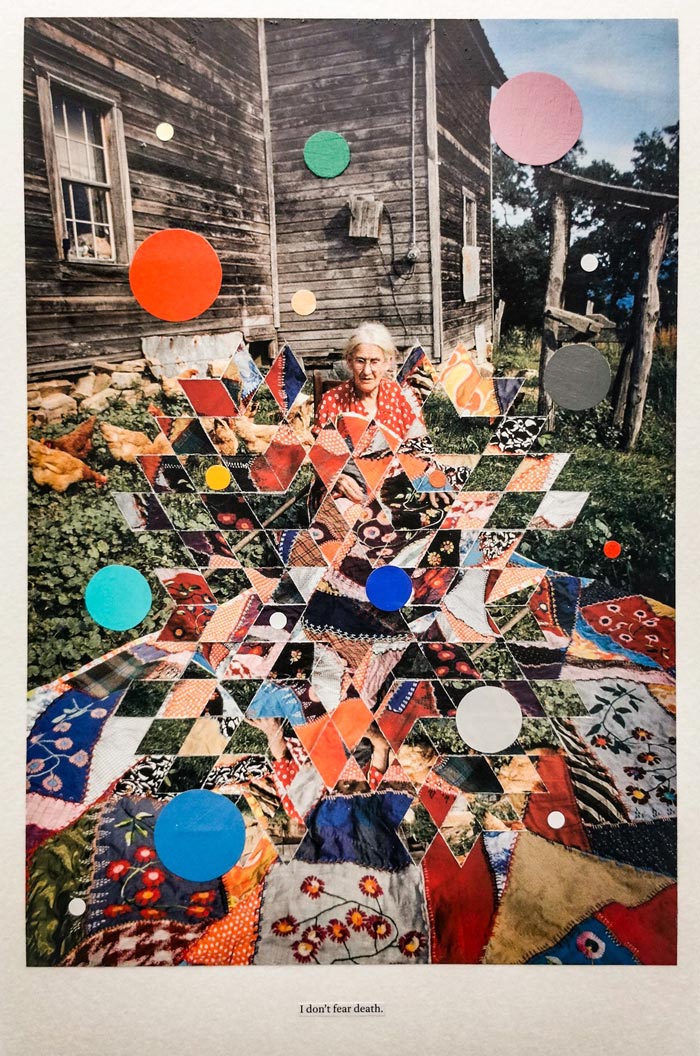 COLLAGE ON VIEW
Group Show with David Crunelle, Ray Richardson, Johan Van Mullem and Adam Dix
at Zedes Art Gallery in Brussels, Belgium
18 July-30 August 2020
Since Celtic times, Celtic Ireland has been haunted by banshees, messengers of the Other World, both protectors of lands and families and heralds of death, defeat and disaster. Every family has its banshee, which follows it wherever it goes, even when it embarks for the New World. The Irish people and their supernatural guardian powers have thus irrigated America. Today, however, the descendants of Irish migrants, when they claim to honor their origins, are content to celebrate St. Patrick's Day, wearing a shouting scarf made in Indonesia, struck with a clover, marching through the streets to the sound of brass bands and drinking liters of Guinness in one of the imitation Irish pubs that dot the globe.
In terms of Irish heritage, however, what the United States needs today is not a reinterpretation of beer-impregnated synthetic fibers, but the voice of the banshees. What they lack is not the sense of Ireland Day, but the sense of tragedy.
Alas, years of over-consumption, self-glorification and various fanaticisms have taken their toll on the hearing of the great-grandchildren of Irish migrants. Few still hear the dire omens of their banshee. The banshee that once heralded the dead in battle is now forgotten, even as economic wars and environmental perils herald apocalyptic harvests of souls.
In his series "Banshee America", produced during the (first?) period of containment due to the COVID-19 pandemic, David Crunelle looks at images of a serene and self-confident America, taken from National Geographic. He accompanies them with sentences taken from Time Magazine, published during this period, and, true to his habit, disturbs, triturates and alters them. Folk quilt-like decompositions, coloured parasites, masking with India ink, and collage techniques are used to indicate the fragility of a world that is more dead than alive. Under blue or twilight skies, on the synthetic grass of golf courses, in the forests of vertical cities, on the clichés of ideal families or in the depths of wide-open spaces, shadows slip in, like the joyful metastases heralding the suffering to come, like the insistent litany of the messengers of death who intend to remember America.
(text adapted from the artist's exhibition statement)
---
INFORMATION
Zedes Art Gallery
Rue Paul Lauters, 36
1050 Brussels, Belgium
+32 2 646 00 04
HOURS:
Wednesday-Friday, Noon-6PM
Saturday, 2-6PM
and by appointment