COLLAGE ON VIEW
Battle Cry
at J. Rinehart Gallery in Seattle, Washington, USA
13 June-25 July 2020
Virtual Opening: 13 July, 5-6PM
Primarily focused on digital collage, Meggan Joy combines fragments of the natural sciences with her narratives and allegories; often weaving in symbols and motifs from art history to create a new surreal vision. "Battle Cry" is a collection of these collages representing women in various stages of an unnamed conflict. Their bodies made of thousands of individual photographs of botanicals, insects and other wildlife – resulting in a final image that is bursting with life and layered with hidden details and anecdotes. Color and texture form each woman's shape, and from the photographs of once living individual things, portraits of ethereal beings begin to emerge.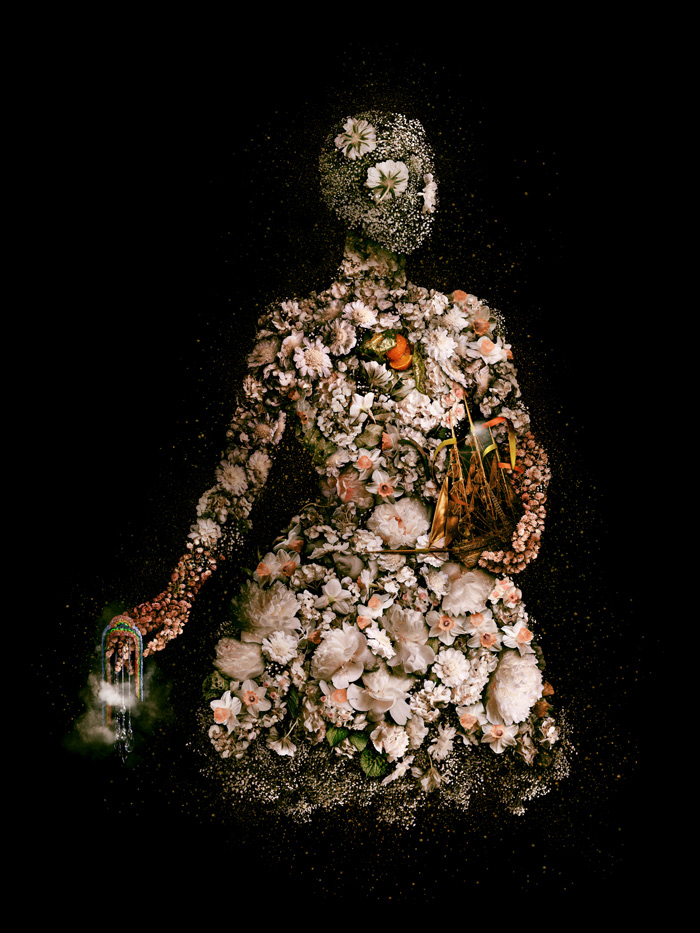 In conjunction with the exhibition, a digital catalog will be published with an essay written by arts writer and curator Sarra Scherb.
A portion of the proceeds from this exhibition will be donated to Photographic Center Northwest to help continue their mission of providing access to education in the photographic arts.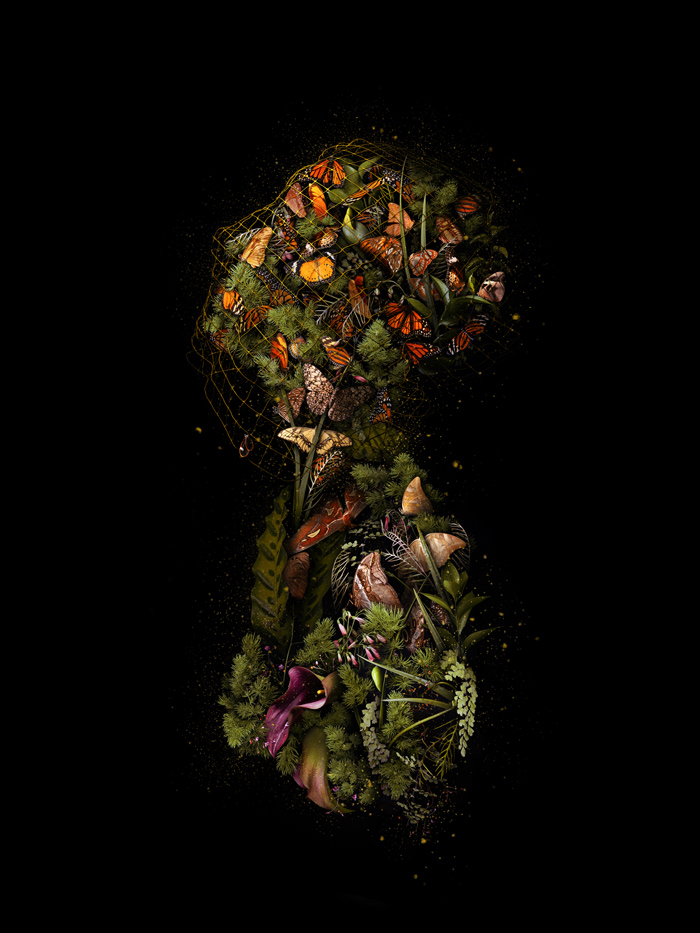 About the artist:
Meggan Joy is a self-taught photographic artist currently residing in Seattle, WA. Her practice involves fabricating staged imagery from the ground up, growing most of her subject matter in her garden. Joy has been honored as a finalist for the 2019 Beautiful Bizarre Art Prize, was accepted into the Trierenberg Super Circuit 2018 – Experimental Section; one of 25 photographers worldwide personally invited to participate by the TSC Exhibition Committee, and received the bronze award at the Moscow International Foto Awards in Fine Art – Collage category in 2017.
---
INFORMATION
J. Rinehart Gallery
319 Third Avenua S.
Seattle, Washington 98104
(206) 467-4508
Hours:
Tuesday-Saturday, 10:30AM-5:30PM