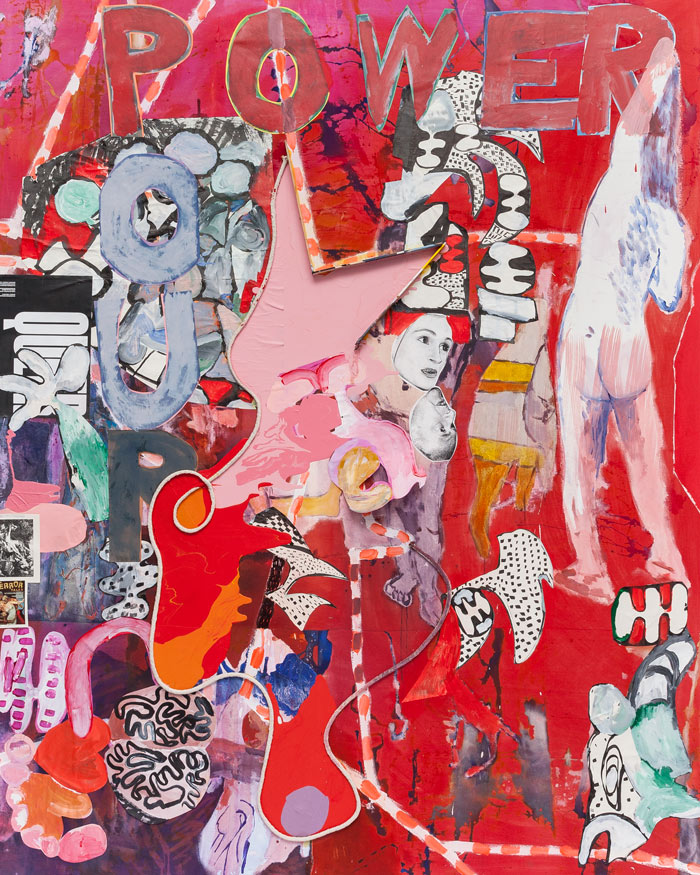 COLLAGE ON VIEW
Molly Zuckerman-Hartung: Comic Relief
at the Blaffer Art Museum in Houston, Texas, USA
31 October 2021-13 March 2022
"Comic Relief" is the first major museum survey dedicated to the work of the iconoclastic American artist, writer, and educator Molly Zuckerman-Hartung. Featuring over 100 artworks made across the past twenty years, this exhibition celebrates multiple dimensions of Zuckerman-Hartung's punk-influenced aesthetic—tracing an expansive practice that spans assemblage, paintings and sculptures, drawings and prints, photographs, writing, and performance.
In her formative years, Zuckerman-Hartung participated in Riot Grrrl—the 1990s underground punk scene that originated in the Pacific Northwest and exhorted radical female empowerment through collaborative community-building and the rejection of male-dominated power structures. This involvement had a lasting effect on the artist, instilling within her a permanent inclination toward inquiry and critique, as well as a deep-rooted sense of creative resistance to societal boundaries, cultural norms, and conventional aesthetics.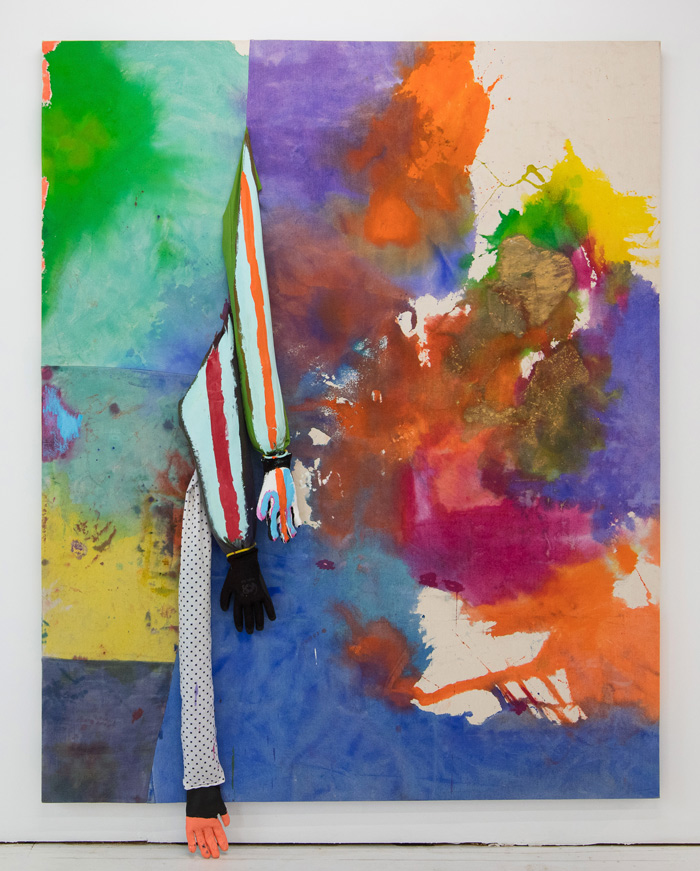 Since the mid-2000s, Zuckerman-Hartung has primarily identified as a painter—often rethinking, performing, or activating aspects of the medium's long history, various visual languages, and critical strategies as a starting place for her own socially-conscious practice. The artist's densely-cobbled, largely abstract objects vary in scale and evocatively draw on references to feminist and queer theories, pop culture, literature, psychoanalysis, art history, current events, comedy, and her life.
The exhibition was organized by Curator Tyler Blackwell and Associate Curator Cynthia Woods Mitchell.
(text adapted from the museum's press materials)
---
INFORMATION
Blaffer Art Museum
120 Fine Arts Building
University of Houston
Houston, Texas 77204 USA
(713) 743-9521
Hours:
Tuesday-Friday, 10AM-5PM
Saturday-Sunday, Noon-5PM
Closed 25-28 November 2021 and 24 December 2021-2 January 2022