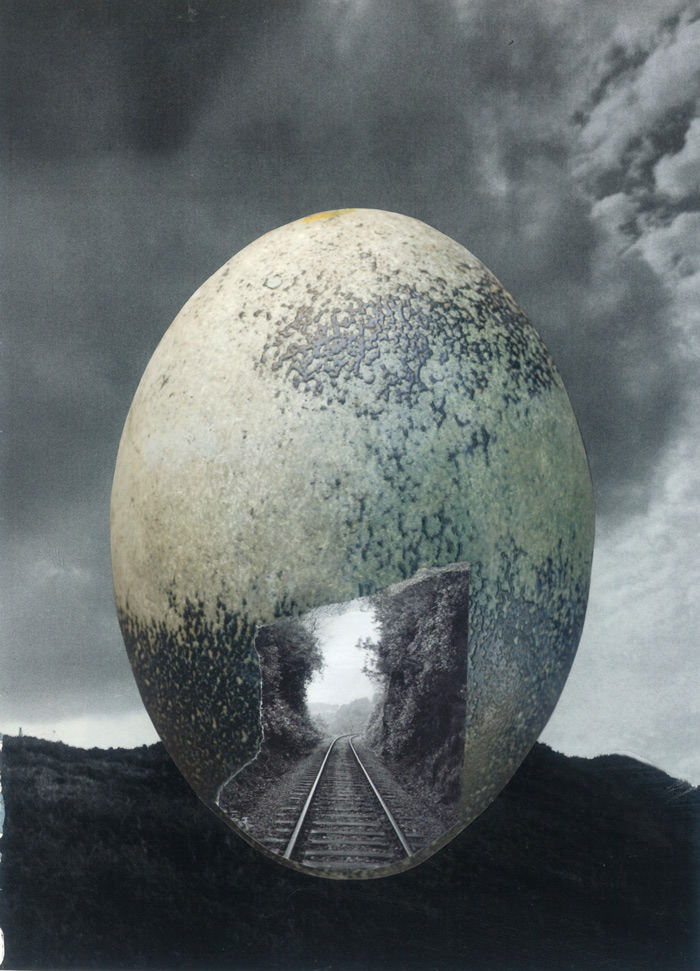 COLLAGE ON VIEW
"Eggxagerated Potential": deborah harris
at Arcturus Gallery in Toronto, Ontario, Canada
10 October-19 November 2017
Opening reception: Saturday, 21 October, 2-5PM
These works were prompted by artist-in-residence deborah harris, who chose to explore the egg shape and invited those at the gallery, as well as some visiting artists, to work with this form: Even pre-cutting various shapes as inspiration. Participants contributed one or many collages and the show came to be titled, "eGgxAgEraTeD PotenTial".
To see the installation, click on the "view the exhibit" button [upper right corner–a figure in front of a frame] HERE.
The second floor Collage Gallery now also incorporates a video monitor showing images of pieces created almost entirely at Gallery Arcturus over a span of at least a decade.
Sponsored by The Foundation for the Study of Objective Art.
(adapted from the gallery's press materials)
---
INFORMATION
Gallery Arcturus
80 Gerrard Street East
Toronto, Ontario M5B 1G6 Canada
(416) 977-1077
Hours:
Tuesday-Friday, Noon-5:30PM
Saturday, 11AM-5:30PM
Image:
eggxagerated potential
by deborah harris
10″x7″
paper on artboard
2017