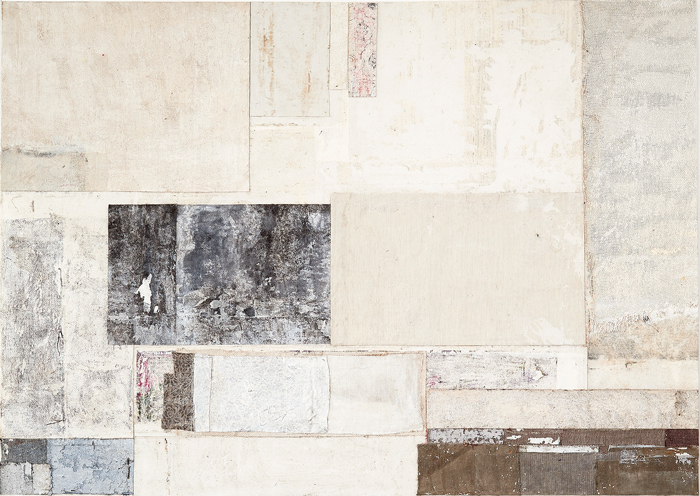 COLLAGE ON VIEW
Nicole Ellis: Fabrications
at Drill Hall Gallery at the Australian National University in Acton, Australian Capital Territory, Australia
19 February-11 April 2021
This exhibition surveys Sydney-based artist Nicole Ellis's rich and complex involvement with collage, assemblage and found materials over a thirty year period. Fastidiously selected textiles comprise her "palettes" and provide tones and textures that she moulds into poised, luminous compositions.
"I enjoy incidental elements," Ellis explains, "flaws, traces of human touch and gesture, and I seek out different assemblage techniques through experimentation and research. I enjoy the qualities of the worn, aged, broken, torn, the seemingly casual, the imperfect, traces of paint and reversals."

As Anna Johnson observes in her text for the exhibition publication, Ellis's method of generating images is "riven with quiet reversals–Post-objective and anti-descriptive, her work involves the cohesive life of the materials themselves, and the cleaving point where surfaces meet. Here is 'painting' that dwells in residue, damage and remains. The results cannot be abstracted from the process. They are the process."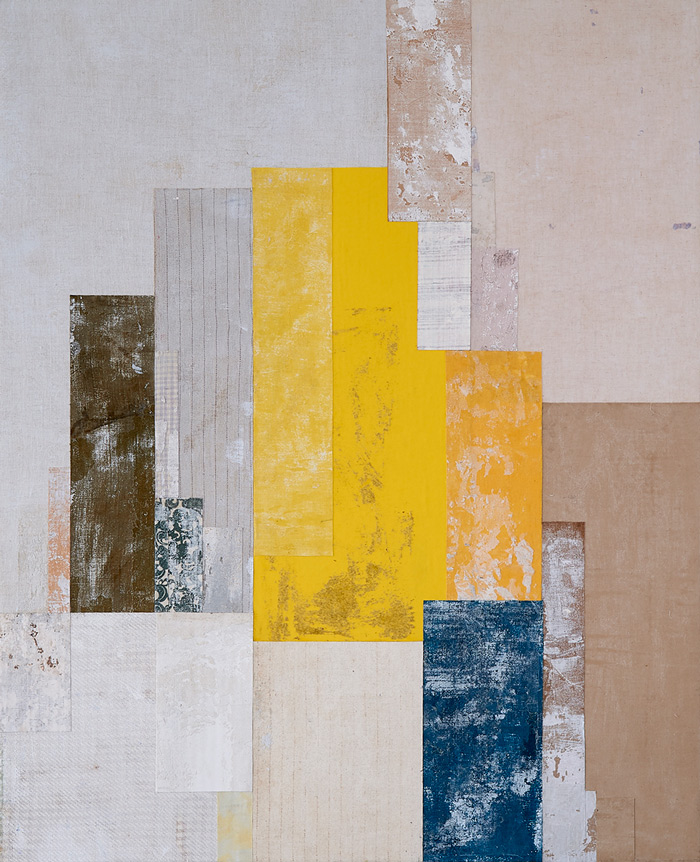 An illustrated exhibition publication is available, which includes an interview with Nicole Ellis conducted by curator Tony Oates, and essays by Terence Maloon and Anna Johnson.
(text adapted from the gallery's press materials)
---
INFORMATION
Drill Hall Gallery
Building 29 (Kingsley Street, off Barry Drive)
Australian National University
Acton, Australian Capital Territory 2601, Australia
+61 2 6125 5832
Hours:
Wednesday-Sunday, 10AM-5PM