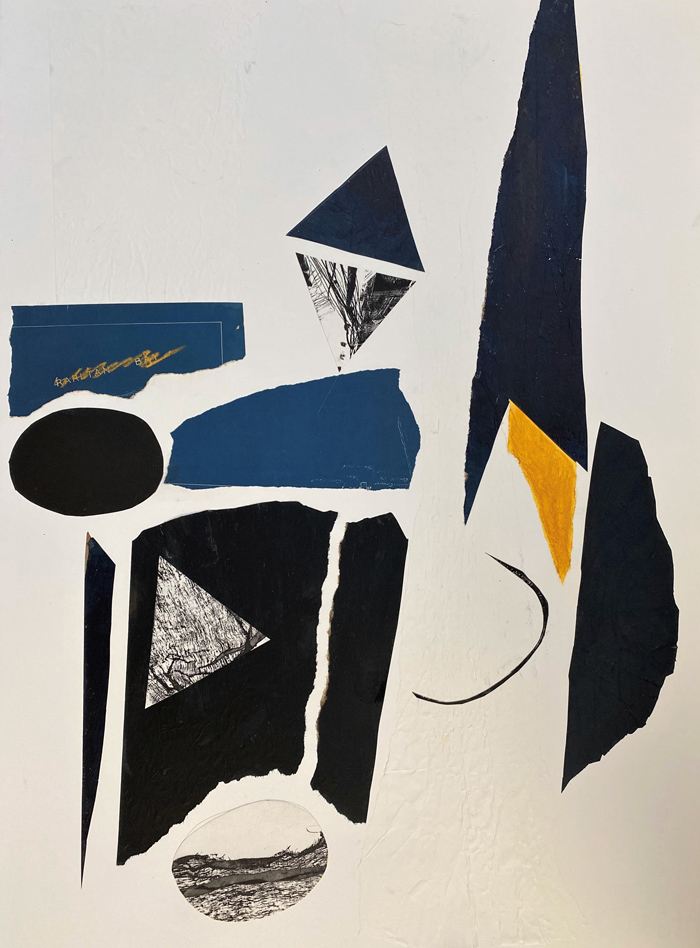 COLLAGE ON VIEW
Lynne Kortenhaus, Breon Dunigan, Amy Arbus, and Jeannie Motherwell
at The Schoolhouse Gallery in Provincetown, Massachusetts, USA
24 July-10 August 2020
This exhibition includes the work of four women artists living and working in Massachusetts.
Lynne Kortenhaus presents a new suite of mixed media works on paper that offer a response to her recent exploration of "home" and "ancestry". For these large-scale paper pieces Kortenhaus worked in her new studio unpacking decades of work along with mementos, family photographs and scrapbooks. She began to interweave memories of her family home and early life as the term "shelter in place" became the world's call to action this spring. Kortenhaus says "I found original blueprints of my grandparents' beachfront property in New Jersey and began remembering the family's times along the shore." Integrating those elements with recent etchings and lithographs into larger scale pieces, Kortenhaus employed a number of mediums and materials to create images that seek to find balance and a new sense of a safe haven in our lives.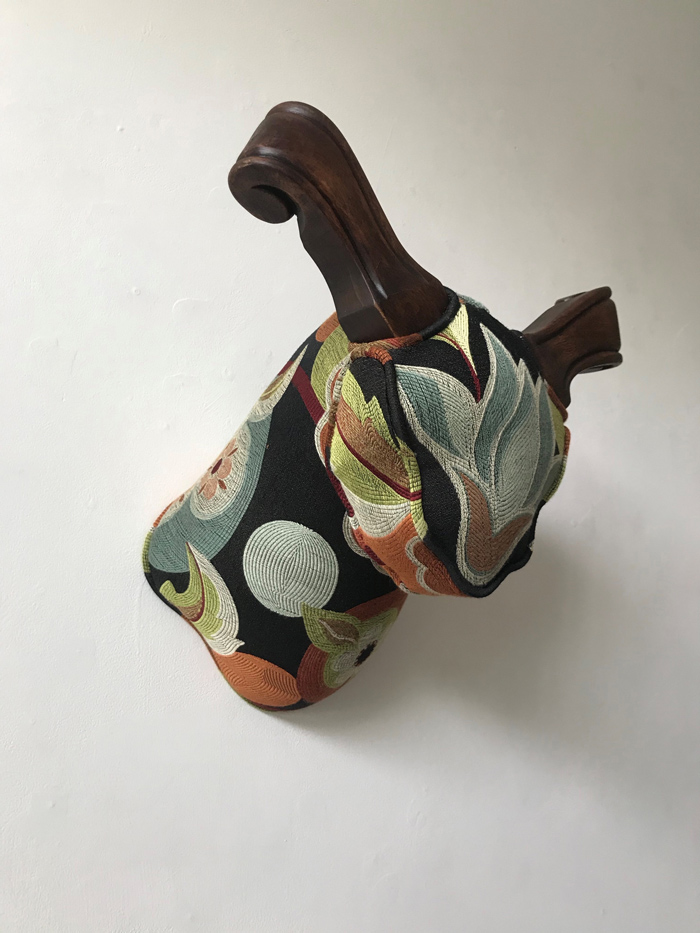 Breon Dunigan presents a suite of new wall mounted sculptures, animal head forms made with wood and fabric. She works formally, beginning with materials and ideas culled from the world of memory and the familiar. Next an interjection is made and something unexpected is introduced that shifts the viewer's point of view and opens us up to new joy, curiosities, and sly humor. 
In addition to the collage and assemblage of Kortenhaus and Dunigan, the exhibition presents a career retrospective of ten photographs by Amy Arbus as well as new paintings from Jeannie Motherwell.
(text adapted from the gallery's press materials)
---
INFORMATION
The Schoolhouse Gallery
494 Commercial Street
Provincetown, MA 02657 USA
(508) 487-4800
Hours:
Sunday-Monday, Wednesday-Thursday, 11AM-5PM
Friday-Saturday, 11AM-6PM
Visit their website to make an appointment.