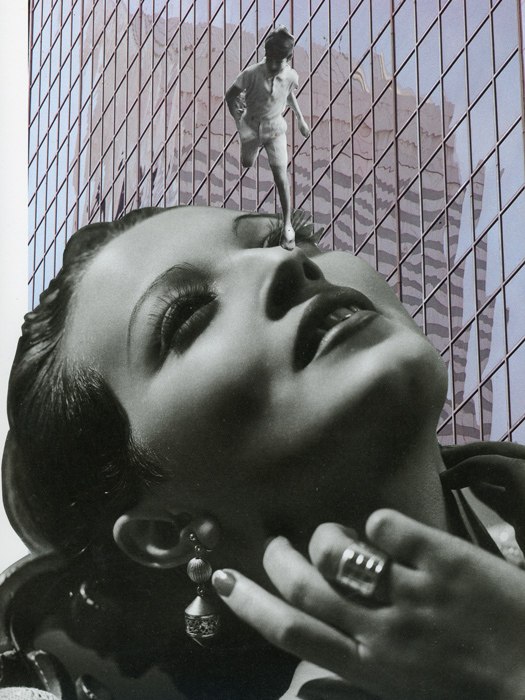 Oltre Collage Collective
17-18 October 2015
The Oltre Collage Collective was created with the intention of creating an interaction between artists who use the language of collage, expanding its area of ​​action, creating chances and opportunities for exchange, and, especially, bringing more people to the world of collage.
Founded in 2014 thanks to the opportunities presented by social media, Oltre Collage Collective debuts with its first group exhibition in Milan, as part of Liber – Libri Liberi. The exhibition gathers 12 artists from across Italy, each with their own styles and approaches, but all united by a passion for the printed word, books, scissors, glue and with the desire to connect distant worlds through practice of cut and paste.
The exhibit showcases the work of: Walter Paganuzzi, Zeno "Sba Dato" Peduzzi, Cranico Zine, Emidio Is Here, Paolo Cabrini, Chiara Lanzieri, Gemma Vinciarelli, Franz Murtas, Beatrice Squitti, Patrizio Martinelli, Beatrice Cosimi, and Emanuele Sartori.
(text adapted from the collective's promotional materials)
---
INFORMATION
Macao Milano
Viale Molise 68
20867 Milan, Italy
Hours:
Saturday, 17 October, 3PM-Midnight
Sunday, 18 October, 11AM-8PM
MAP | WEBSITE | EVENT FACEBOOK
Image:
Mamma
by Walter Paganuzzi
Courtesy of the artist