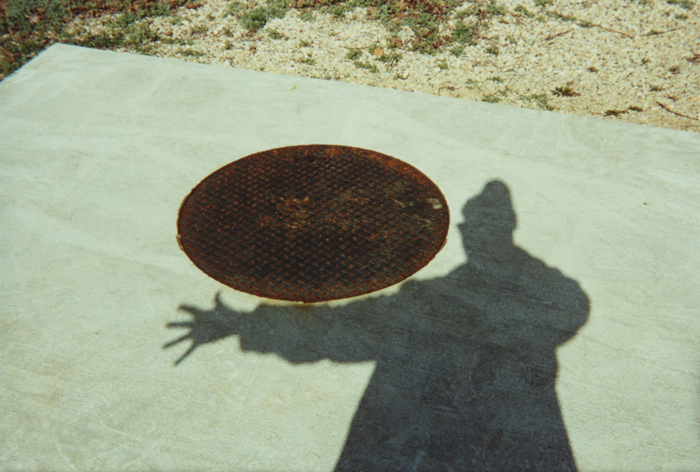 Shadow and manhole by Ray Johnson
commercially processed chromogenic print; Spring 1992. The Morgan Library & Museum, Gift of the Ray Johnson Estate, courtesy of Frances Beatty. © Ray Johnson / Artists Rights Society (ARS), New York.
COLLAGE ON VIEW
Please Send to Real Life: Ray Johnson Photographs
at The Morgan Library & Museum in New York, New York, USA
17 June-2 October 2022
"Please Send to Real Life" explores the previously unknown camera work of the widely connected downtown New York figure, Pop art innovator, and pioneer of collage and mail art. At his death on 13 January 1995, Ray Johnson (1927–1995) left behind a vast archive of art in his house, including over five thousand color photographs made in his last three years. Small prints, neatly stored in their envelopes from the developer's shop, the photographs remained virtually unexamined for three decades. Now they can be seen as the last act in a romance with photography that had begun in Johnson's art some forty years earlier. After retracing the story of Johnson's use of photography throughout his career, "Please Send to Real Life" offers an in-depth look at the late work the artist called "my career in photography."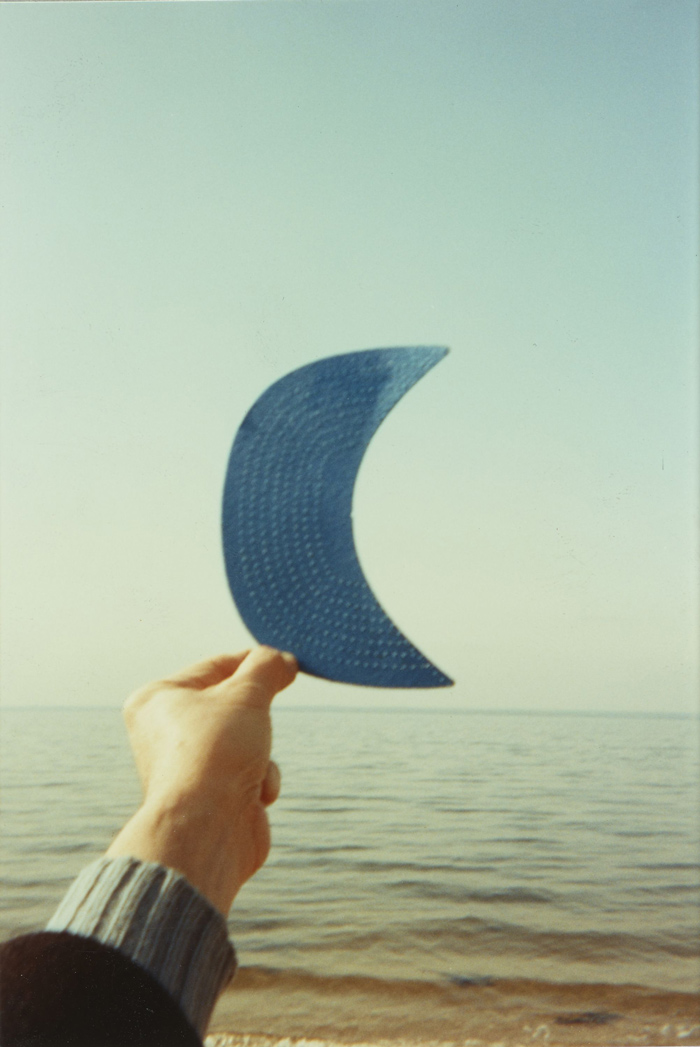 After moving from Manhattan to suburban Long Island in 1968, Johnson selectively distanced himself from the mainstream art world, holding only two exhibitions after 1978. Yet even after his last show, in 1991, he remained a prolific and unpredictable artist. With his purchase of a single-use, point-and-shoot camera in January 1992, he embarked on an entirely fresh creative enterprise. By the end of December 1994, he had used 137 disposable cameras. His most frequent subjects were what he referred to as his Movie Stars: meter-high collages on cardboard, often featuring the bunny head that served as his artistic signature. They became ensemble players in the curious tableaux he staged in everyday locales near his Locust Valley home.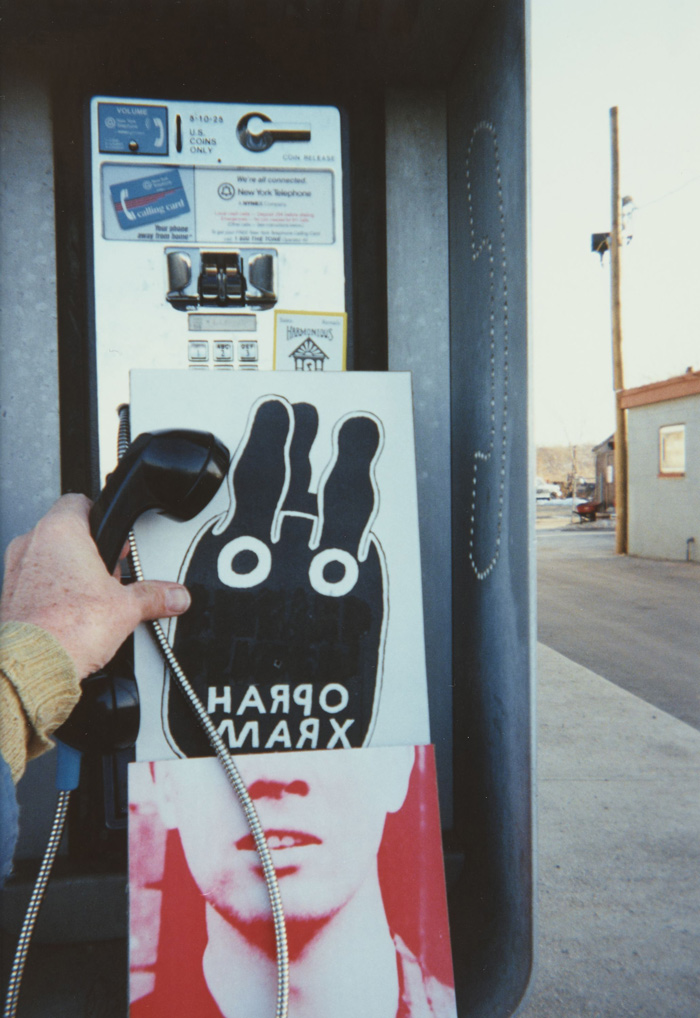 As an artist, Johnson was a master hunter-recycler, constantly revisiting and reinterpreting images from his past. He appears to have first used a disposable camera for a practical purpose: documenting his enormous backlog of unused collage fragments. He performed that work in his driveway and on the back steps of his house, but soon he was carrying a pocket-size camera on daily outings to nearby beaches, parks, and cemeteries. Johnson's photographs exhibit a collagist's instinct for insertion, layering, and surprise: most of them are centered on objects that he placed between himself and a scene as he found it. In his photographs as in his pun-filled writing and his densely worked collages, Johnson used juxtaposition to suggest that everything finds correspondence in something else. The point-and-shoot habit gave him a way to create an image almost as quickly as he could think of it.
(text adapted from the museum's press materials)
---
INFORMATION
The Morgan Library & Museum
225 Madison Avenue
New York, New York 10016 USA
(212) 685-0008
HOURS:
Tuesday-Thursday & Saturday-Sunday, 10:30AM-5PM
Friday, 10:30AM-7PM