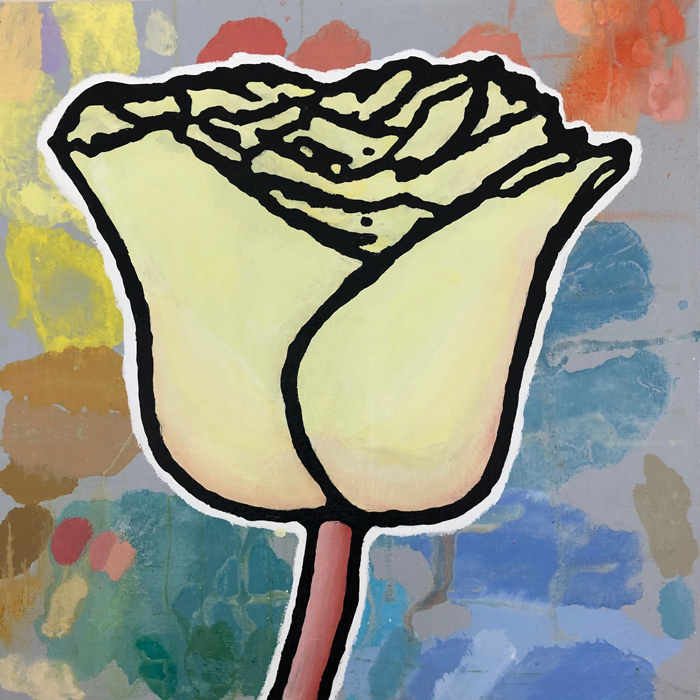 COLLAGE ON VIEW
Remedy of Anything: Donald Baechler
at McClain Gallery in Houston, Texas, USA
15 May-10 July 2021
Donald Baechler's exhibition of new work, "Remedy of Anything", combines combines small collaged paintings with graphite drawings.
Baechler's 2-foot square collages, while not new to his oeuvre, lay out an indexical vocabulary which the artist has been developing for decades. Blooming flowers, a swan, a glass half-full (or half empty), a smile: each carries equal heft, mystery, and a dash of good humor. Baechler has been making these small works since 1980. (The size was determined by the availability of cheap pre-stretched canvases in that size). He saw them initially as preparatory work to explore different types of paint, and varying approaches to color and imagery, before attacking larger canvases.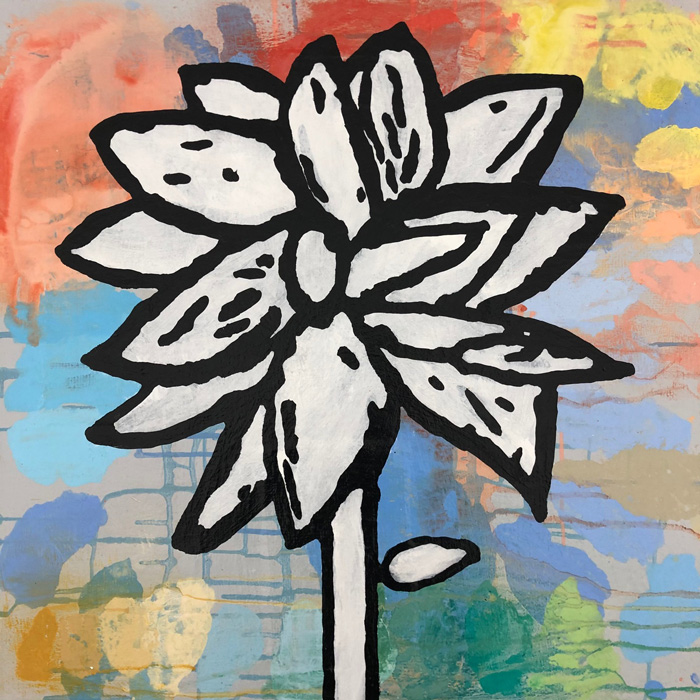 "More or less every phase of my work as it developed in those years is represented in these paintings," said Baechler. In 2002, Skira published a monograph to accompany a museum exhibition of 77 of these small works organized by the Galleria d'Arte Moderna e Contemporanea in San Marino.
Baechler created these works during the pandemic with titles like Collector of Cures and The Window Wish. Viewers may find themselves contemplating the healing power of art-making when our future is so unknown.
(text adapted from the gallery's press materials)
---
INFORMATION
McClain Gallery
2242 Richmond Avenue
Houston, Texas 77098 USA
(713) 520-9988
Hours (appointment recommended):
Tuesday-Saturday, Noon-4PM