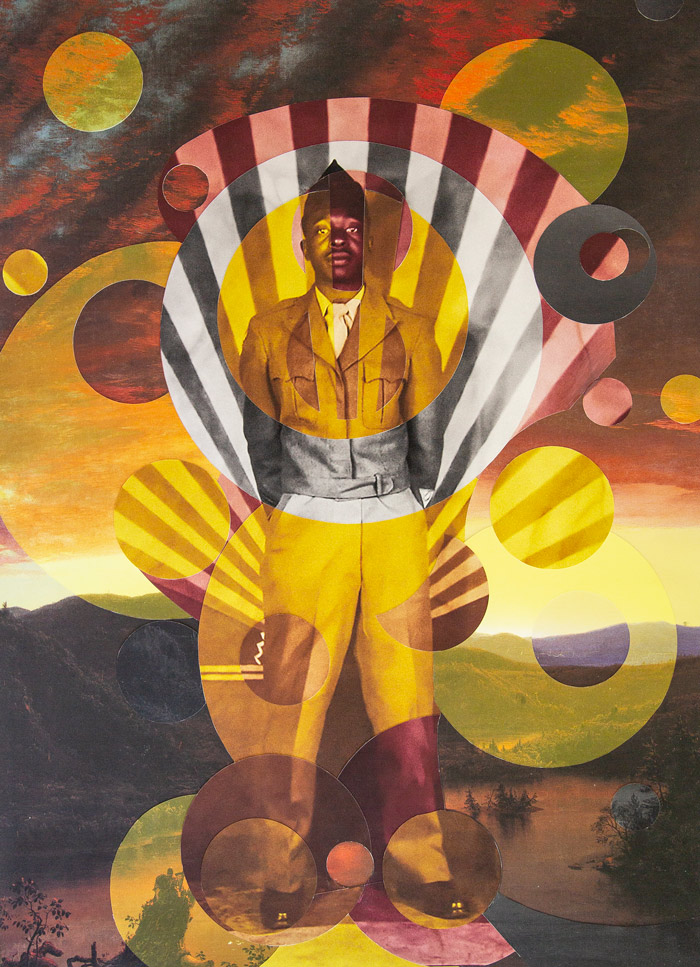 COLLAGE ON VIEW
Gary Burnley: Stranger(s) in the Village
at the Amarillo Museum of Art in Amarillo, Texas, USA
14 January-26 March 2023
Gary Burnley (born in Saint Louis, Missouri) creates physical collages and stereographic devices that encourage dissociated images to merge in the eye and mind of the viewer. Resulting in optical rivalries that explore representation, memory and an image's meaning through contrast, his amalgamations imagine strange bedfellows congruent for moments in time, space and reason.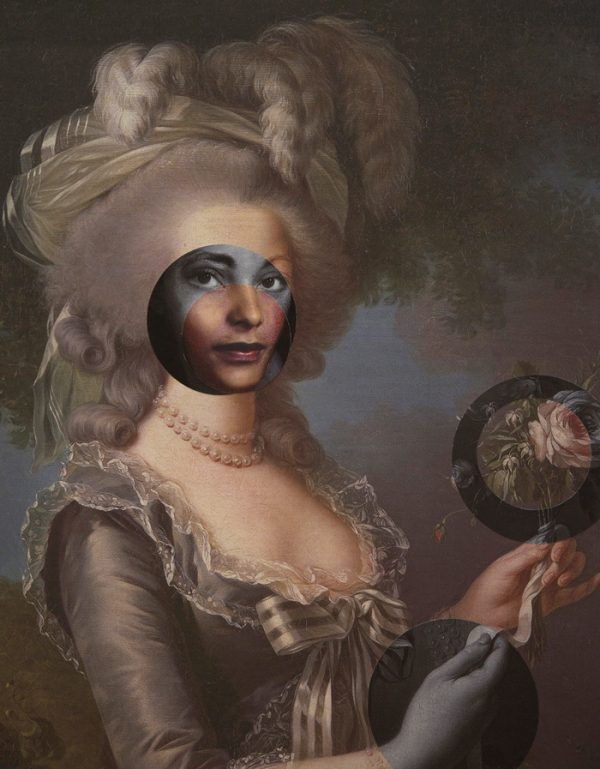 The artist wrote, "The world of most Western museums was created for and is meant to be consumed by white audiences. The history of art has largely reduced 'Others' to an uncomplicated characterization of a stranger in the world of the white man's imagination, a shadowy figure without a gaze, a presence or a voice. Whiteness is and has been the exemplar of beauty, curated, maintained and preserved in museums, excluding non-whites except in reference to a vanishing past or less than desirable future.
"I think of being an artist as a way of trespassing where historically 'Others' have not been welcomed nor seen as belonging. If one of the primary functions of any image is to validate and give permanence to the world it describes and to the persons that inhabit that world, the physicality of collage allows me to, materially and psychologically, construct a world of my specification. A world of previously uninhabited territory where I am able to share context, content, dividends, features, traits, reason and consequences in the eye and mind of the viewer. A world where I am free to traverse time, conflate and query a variety of sources, upending expectations and modifying vernacular."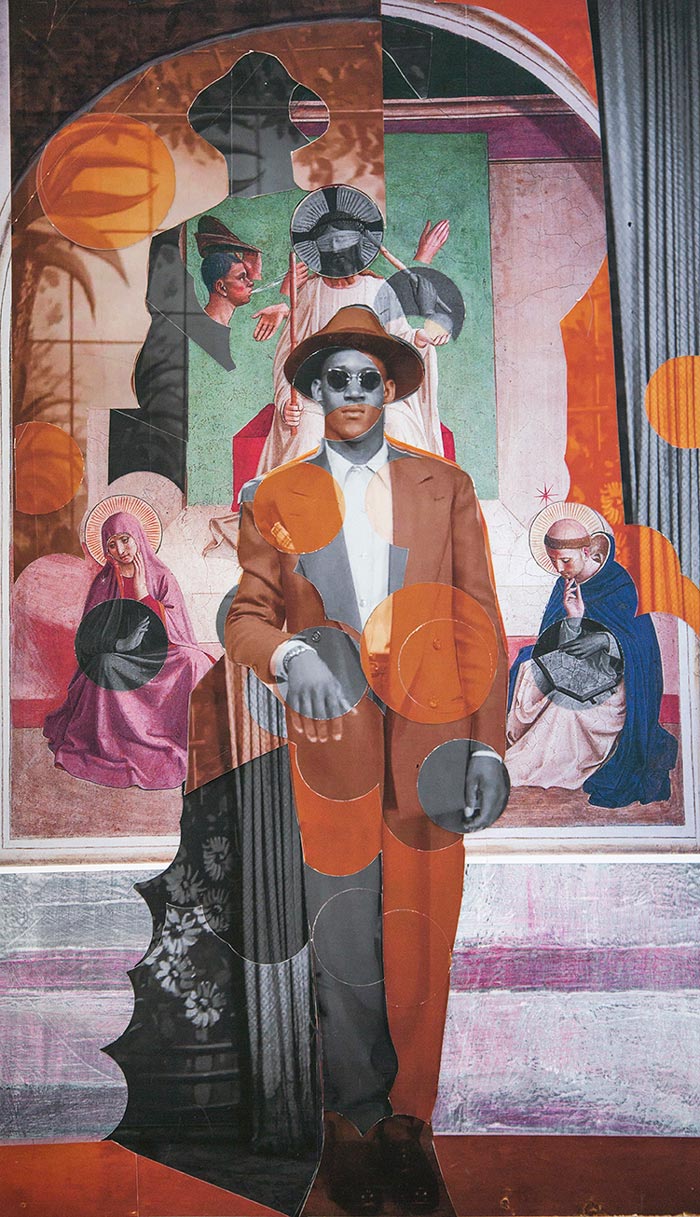 Burnley holds a BFA from Washington University in St. Louis and an MFA from Yale University. His work is part of many museum and private collections in US. Burnley is the recipient of individual artist fellowships from National Endowment for the Arts, the State of Connecticut, the New York State Council for the Arts and the Creative Artist Public Service Program. He has been awarded public commissions by the New York City Metropolitan Transit Authority and the St. Louis Bi-State Development. He teaches at Sarah Lawrence College, where he has held both the Burke Chair in Art and Art History and the Whittmore Chair in the Visual Arts. As a recipient of the 2022 Guggenheim Fellowship, the artist would like to acknowledge and thank The John Simon Guggenheim Memorial Foundation, The Aftermath Project and Light Work, Syracuse, New York, for their generous support.
(text adapted from material provided by the museum)
---
INFORMATION
Amarillo Museum of Art
2200 South Van Buren Street
Amarillo, Texas 79109 USA
(806) 371-5050
Hours:
Wednesday-Saturday, 11AM-5PM
Sunday, 1-5PM