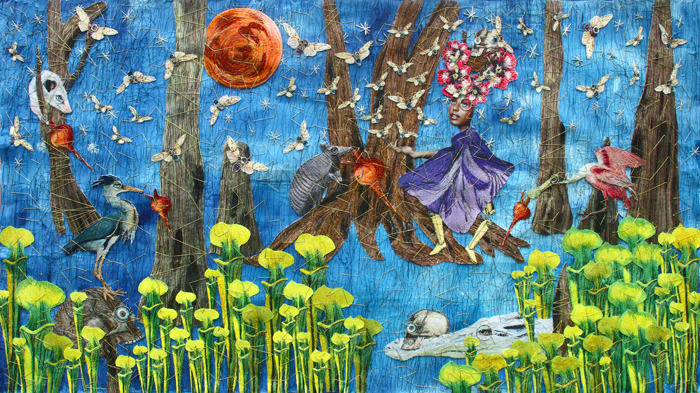 COLLAGE ON VIEW
Stratum
at Studio Waveland & Gallery
in Waveland, Mississippi, USA
22 September-28 October 2018
Studio Waveland & Gallery's "Stratum Art Exhibition" features collage and assemblage by Nonney Oddlokken, John Barnes, Earl Dismuke, and Jeremy Mangerchine.
Nonney Oddlokken translates her stories with stitched handmade paper overlay, stitched found imagery and collaged elements, with hand embroidered, gold metallic thread embellishments. She often uses a hundred of yards or more per large piece. The encircled eye in her art always symbolizes the enchanted people and creatures that live among us.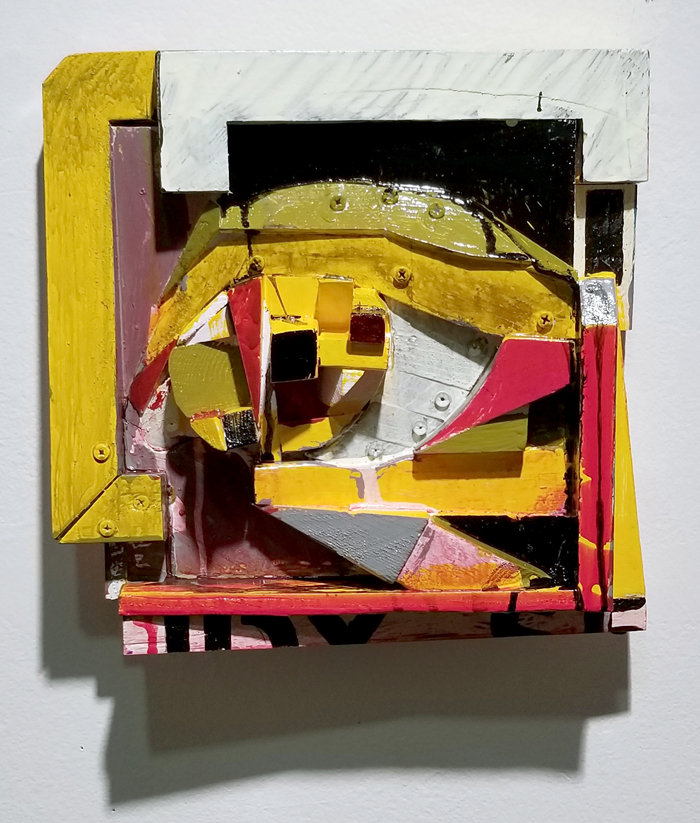 John Barnes' work is primarily wood assemblage. He finds inspiration for his work in New Orleans, the delta region as a whole, and by social justice.
(adapted from the gallery's press materials)
---
INFORMATION
Studio Waveland & Gallery
228 Coleman Avenue
Waveland, Mississippi 39576 USA
(504) 914-9618
Hours:
Thursday-Saturday, 11AM-5PM
Monday-Wednesday, by appointment
Image (top):
Blood Moon Offering in Bayou Deja Vu
by Nonney Oddlokken
36″x72″
stitched handmade paper overlay, stitched imagery, 350 yards of hand-stitched gold metallic thread embellishments
2018
Image (centre):
Eye Candy 3
by John Barnes
wood
Images courtesy of Studio Waveland & Gallery, Waveland