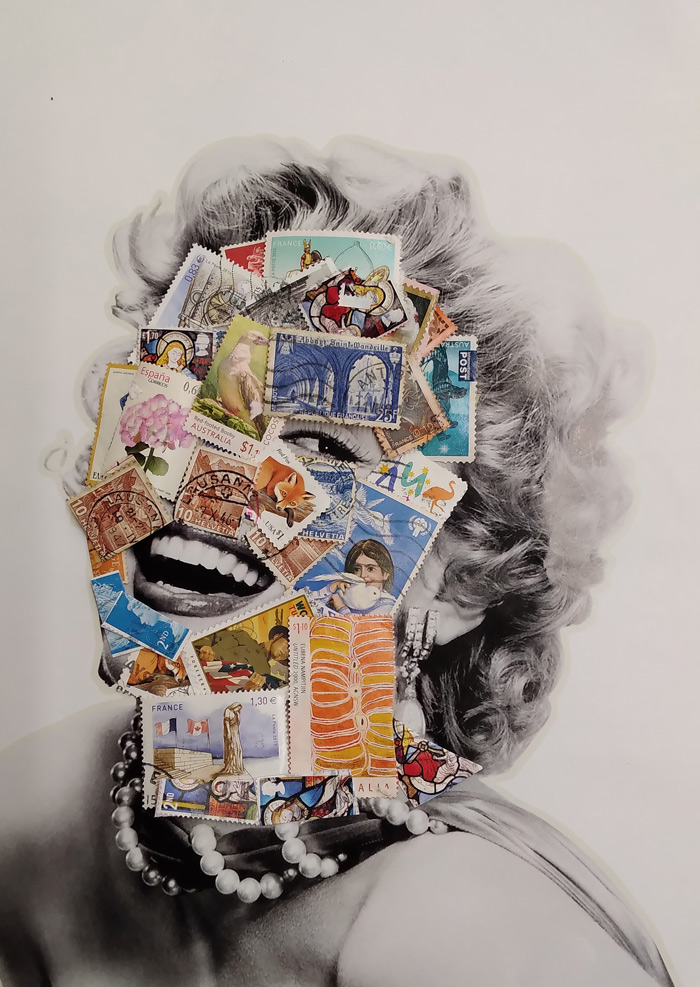 COLLAGE ON VIEW
Waverley Community Collage: The Art of Sticking Together
at the Waverley Library in Bondi Junction, New South Wales, Australia
30 June-26 July 2023
Derived from the French word coller, meaning to stick or glue, the collage medium has a long history of creating artwork through fixing paper, objects, fabric and other materials together in order to find new meaning. But in Waverley, collage has also become about sticking people together–a medium which builds community. Now in its 5th year, the Waverley Community Collage makers are a group of local artists, meeting weekly to explore the infinite possibilities of contemporary collage.
This exhibition showcases the work of the group from the last two years while celebrating the joy, dedication and solidarity of the Waverley Community Collage artists.
Waverley Community Collage holds weekly collage classes at the library. The next class is Thursday, 20 July 2023 at 2PM. Book a ticket HERE.
The exhibition was curated by Waverley Council: Todd Fuller and Simon Welsh.
(text adapted from materials provided by the curators)
---
INFORMATION
Waverley Library
32-48 Denison Street
Bondi Junction, New South Wales 2022, Australia
+61 2 9083 8000
Hours:
Monday-Friday, 9:30AM-9PM
Saturday, 9:30AM-3PM
Sunday, 1-5PM