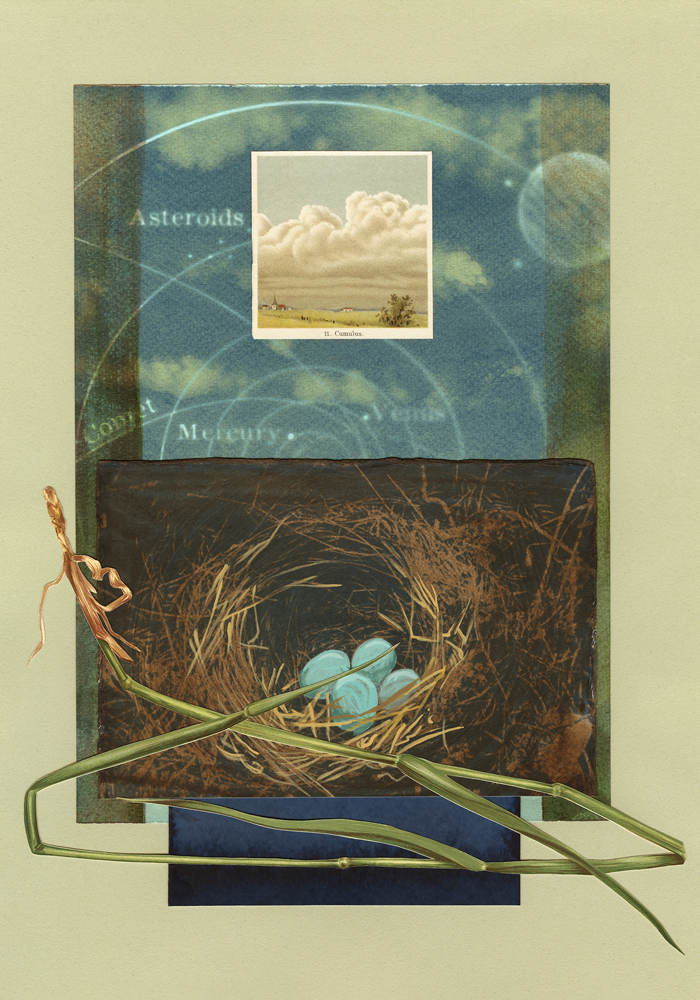 COLLAGE ON VIEW
Billy Renkl: The Comfort of Crows
at David Lusk Gallery in Nashville, Tennessee, USA
14 October-11 November 2023
"The Comfort of Crows" features 52 unique collages that collage and multimedia artist Billy Renkl made to mirror each essay in his sister Margaret Renkl's forthcoming book of the same title. Running alongside the essays, these collages offer a parallel depiction of the seasons. In the manuscript, Margaret's yard and neighborhood are profoundly meaningful. In Billy's analogous path through the year, the meaning Margaret finds in the world is underwritten by its physical beauty.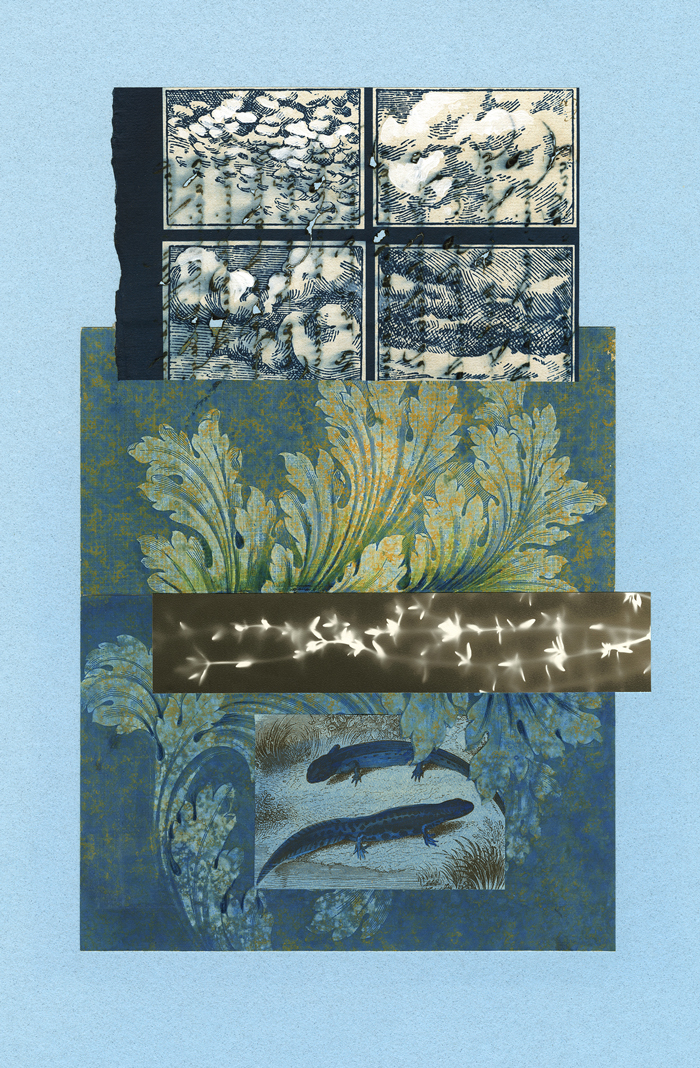 The collages and collection of essays both share a love for the achingly beautiful world and the life that animates it and a real fear that we've tipped past the point of saving it. The collages are built on top of toned cyanotypes mounted on handmade paper that has been stained one of four colors to correspond with the seasons. In addition to cyanotypes, sheet music, wedding invitations, and a host of other paper ephemera, mostly antique, build a layered portrait of Billy's collections of paper and Margaret's collections of backyard experiences.
Margaret Renkl's book, The Comfort of Crows, was released by Speigel & Grau on 23 October 2023.
(text adapted from the exhibition catalog, provided by the gallery)
---
INFORMATION
David Lusk Gallery
516 Hagen Street
Nashville, Tennessee 37203 USA
(615) 780-9990
Hours:
Tuesday-Saturday, 10AM-5PM