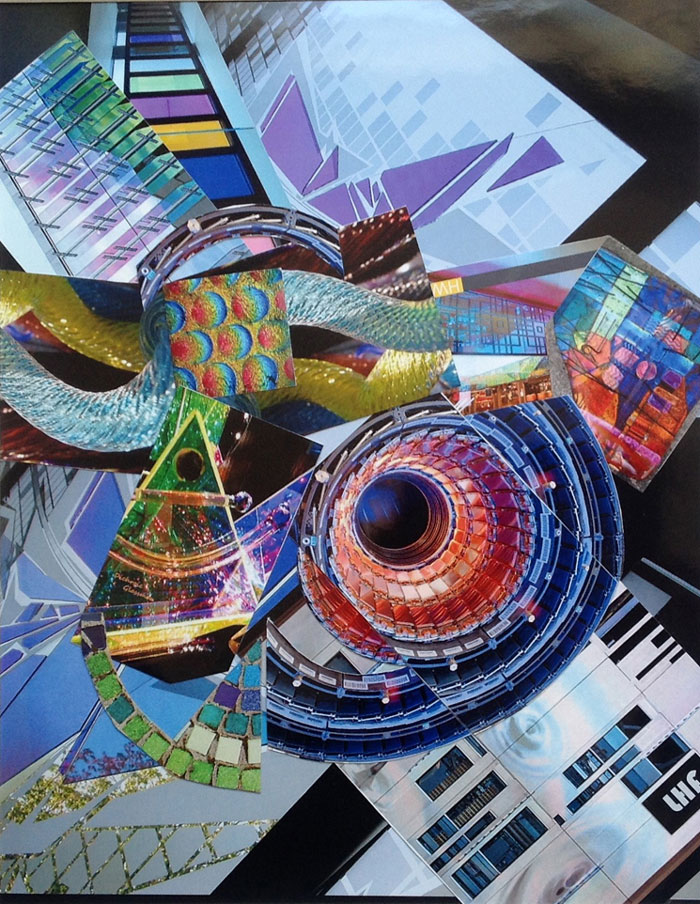 VersaTEXTile: Mixed Media Collages by Leonora Husveti-Frenette
5-29 July 2017
"VersaTEXTile" is a solo show of award-winning collages by Ontario artist Leonora Husveti-Frenette.
Originally from Hungary, Leonora Husveti-Frenette, BA, taught dance at the University of Toronto while earning her degree in psychology. Years later, she joined her illusionist husband in performing their inventions at Hollywood's Magic Castle and on luxury cruise ships around the world. In 2013, Leonora won 2nd prize for her first creation. South Simcoe Arts Council awarded her the Alice Forestell Bursary Award for most promising emerging artist in 2014.
Husveti-Frenette's collages have been described as bold, powerful, unique, and surprising. Her work has been exhibited in Barrie's MacLaren Art Centre and Barrie City Hall, Toronto's Joseph D. Carrier Gallery, Todmorden Mills Gallery, the Orillia Museum of Art and History, and others.
Learn more about the artist at her website HERE.
(adapted from the artists's press materials)
---
INFORMATION
Singing heART Studios
Unit 5
25 Mississaga Street East
Orillia, Ontario L3V 1E4 Canada
(705) 717-7575
Hours:
Tuesday-Saturday, 1-5PM
Image:
Let's Get Loud
by Leonora Husveti-Frenette
22″x18″
paper
2016
This work was included in the juried show at The Mad & Noisy Gallery, Creemore, Ontario.