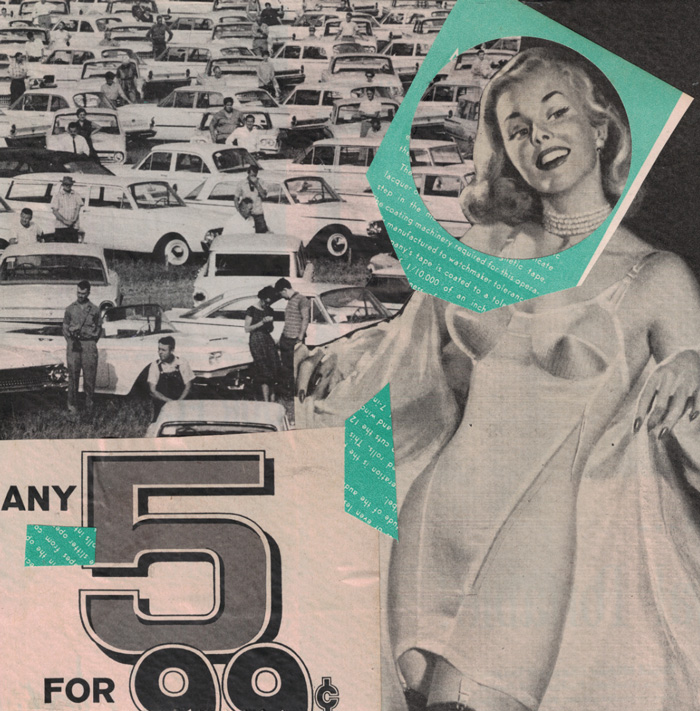 COLLAGE ON VIEW
Kelly Schaub: Waxing Poetic
at the Kucera Gallery in the Art Center of Corpus Christi in Corpus Christi, Texas, USA
6 January-25 February 2023
Rockport, Texas collage artist Kelly Schaub was awarded this solo show after receiving "Best of Show" honors in the 2022 Art Center of Corpus Christi All Membership Show, juried by Brad Eilering, Assistant Professor of Architecture, Del Mar College. Schaub teaches collage and encaustic, and is also the founder of Collage-Lab.com.
The tag line for this exhibit really should be "elevating the everyday"–from everyday papers transformed through collage to everyday objects altered by the addition of hot wax. Schaub writes, "I feel a lyrical connection with my materials and my two favorite mediums. So, please allow me to wax poetic about simple materials, like paper scraps, and simple objects like a camera or a ball of twine or a children's block."
Found objects and vintage ephemera–catalogs, receipts, postcards, game pieces–all created to last for a relatively short period of time. Discarded, recycled, thrifted, and pulled from the dust bin–these items are not rubbish in the eyes of a collage artist.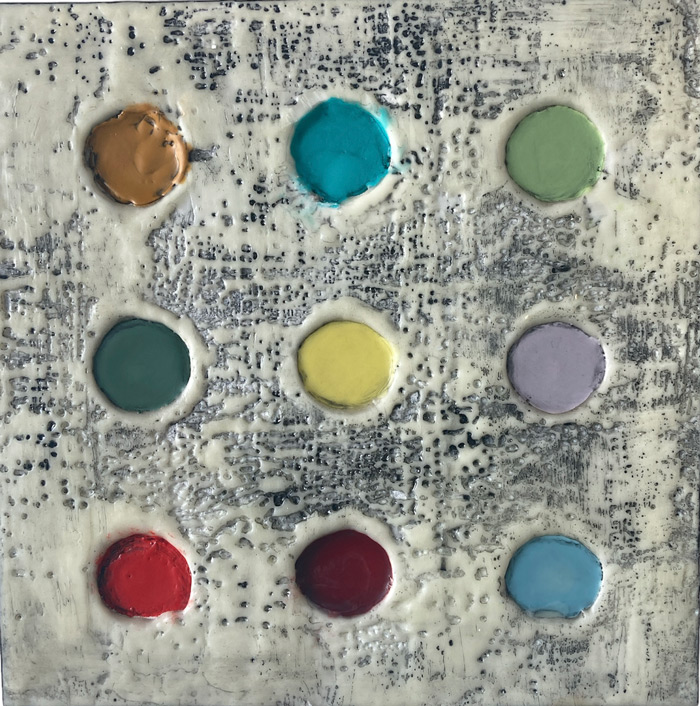 Schaub starts with possibilities–and seemingly endless ideas: all driven by the materials. The photos and handwritten letters and ticket stubs and magazine ads–the cookbooks and primers and yearbooks–the old LIFE magazines–they all have a story to tell, or a song or poem. Ironic that the artist inhabits a world where many of her source materials are now obsolete–no need for encyclopedias, everything's on the internet–no one writes letters any more–the trusty paperback replaced by a Kindle–when was the last time you perused a big, thick catalog, like the Sears Wish Book?
(text adapted from material provided by the artist)
---
INFORMATION
Kucera Gallery
Art Center of Corpus Christi
100 North Shoreline Boulevard
Corpus Christi, Texas 78401 USA
(361) 884-6406
Hours:
Tuesday, Thursday-Saturday, 10AM-4PM
Wednesday, 10AM-8PM