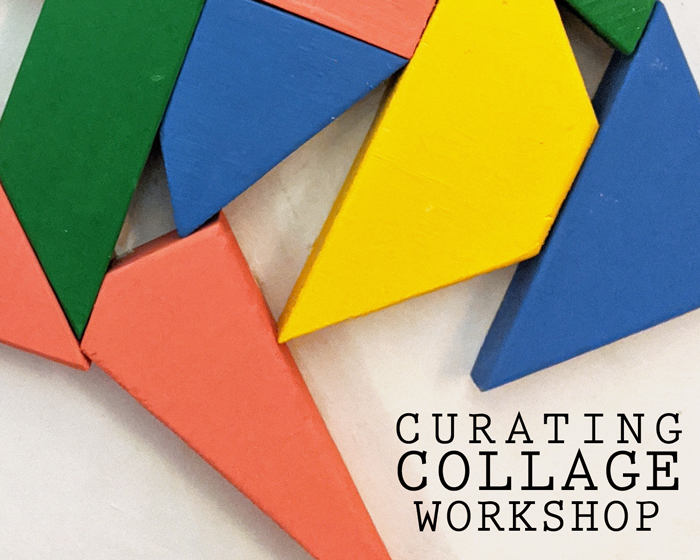 COLLAGE WORKSHOP
Curating Collage Workshop
A four week, virtual/online workshop in January 2023 
Curating is a vital part of art's function: a curator creates a bridge between artwork and audience. For artists, this process can be confusing and mysterious. The goal of the Curating Collage Workshop is to equip artists with the tools to curate their own work, to work with curators, and build exhibitions that connect with diverse audiences.
The Curating Collage Workshop is a four-week program designed to train artists as curators. In four virtual meetings over four weeks and through ongoing, online discussion, we will explore the fundamentals of curating, how to create critical context for collage, and various strategies for presenting collage to an audience. Topics will include art writing; gallery and museum issues; documenting artist practice; and working with art professionals.
The Curating Collage Workshop, conducted by Kolaj Institute, focused on the role of the exhibition: How do we exhibit collage? What is needed from collage to function in a commercial gallery, art center, or museum? How do we build exhibitions that go beyond the "Cut and Paste" group show model that is prevalent today? What does it mean to be artist-centric, medium-centric, or viewer-centric in the presentation of collage in exhibition? And the workshop explored ideas around Curation: What is a curator and what is their role? How do we introduce collage to viewers? How do we build an audience for collage and generate enthusiasm and a sense of value for the work? How do we take collage where it needs to go to reach the viewers it is intended to reach?
Response to the call for artists was so great that we scheduled two Curating Collage Workshops, running in parallel.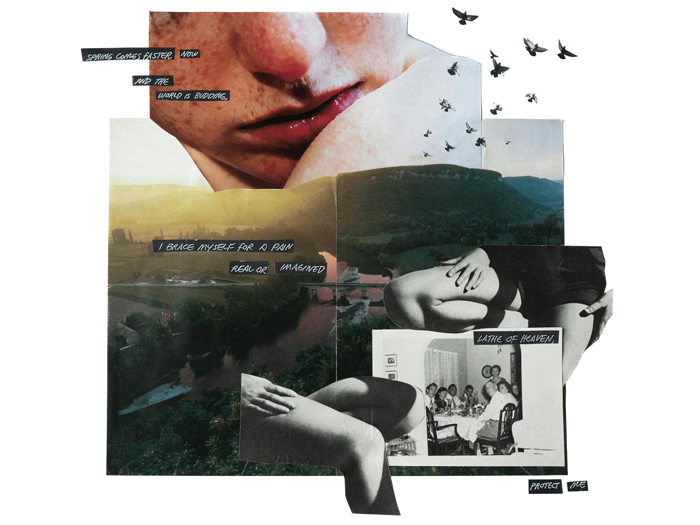 Participating Artists
Rhonda Barrett, Halifax, Nova Scotia, Canada | Juliana Vejer de la Frontera Bellante, Cadiz, Spain | Joshua Byrnes, Brooklyn, New York, USA | Ileana Doble Hernandez, Framingham, Massachusetts, USA | Audrey Kay Dowling, Westfield, New York, USA | Sarah Esmi, Pasadena, California, USA | Christina Foisy, Toronto, Ontario, Canada | Linnie Greenberg, Ardmore, Pennsylvania, USA | Cathy Greenhalgh, London, United Kingdom | Jodie House, Weymouth, Dorset, United Kingdom | Anthony D. Kelley, Castlebar, Co. Mayo, Ireland | Eve Kimmerling, Ballina, Co. Mayo, Ireland | Elaine Luther, Forest Park, Illinois, USA | Penny Mateer, Pittsburgh, Pennsylvania, USA | Carly Palmer, Saint Charles, Illinois, USA | Hayley Thomas, San Diego, California, USA | Elzbieta Zdunek, Berlin, Germany
Artists in the workshop curated each other's work and produced a statement of practice, biography, and critical context for a body of work. This material may be developed into a proposal for an exhibition or book or may be adapted for publication in Kolaj Magazine. Artists left the workshop with a collection of texts that document and provide critical context for their work and a proposal for an exhibition or publication. 
ORGANIZERS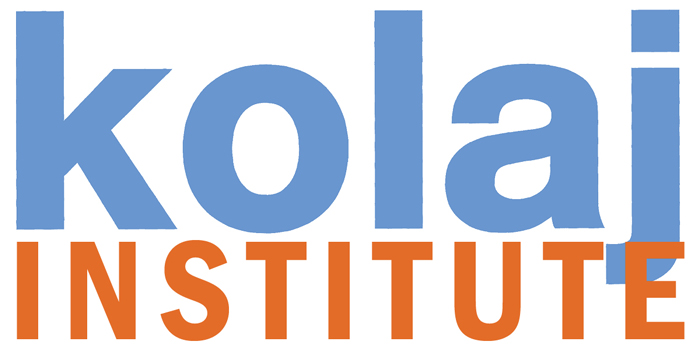 ABOUT KOLAJ INSTITUTE
The mission of Kolaj Institute is to support artists, curators, and writers who seek to study, document, & disseminate ideas that deepen our understanding of collage as a medium, a genre, a community, and a 21st century movement. We operate a number of initiatives meant to bring together community, investigate critical issues, and raise collage's standing in the art world. WEBSITE
ABOUT KOLAJ MAGAZINE
Kolaj Magazine is a quarterly, printed, art magazine reviewing and surveying contemporary collage with an international perspective. We are interested in collage as a medium, a genre, a community, and a 21st century art movement. WEBSITE
---